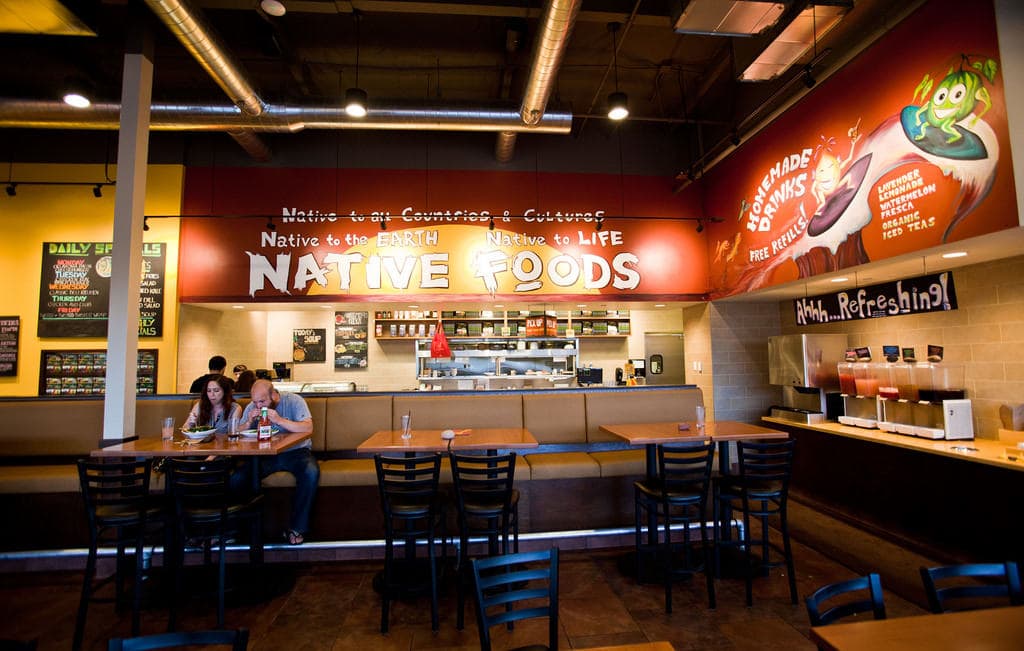 5604 Balboa Ave.
Open Monday through Sunday, 11 a.m. to 10 p.m.
$
As a successful chain of vegan restaurants, Native Foods has lived up to its name in terms of both its fresh, tasty food and friendly dining service.
The Twister Wrap ($9.95) is one of its signature items. It comes with a choice of blackened or grilled Native Chicken made with nuts, non-genetically modified soy and wheat, both of which are mediocre representations of real chicken (only slightly more chewy). On the plus side, this hearty-sized wheat wrap is embellished with cucumber salsa, dewy baby greens and avocado. Unlike tomato salsa that plays with spiciness, the refreshing cucumber salsa is sweeter and vinegar-oriented.
For customers who want to sit in and take their time to enjoy their native foods, the free-refill policy is very welcoming. The Watermelon Fresca ($2.50) is highlighted by a touch of mint that does not overpower the pleasant, natural taste of watermelon. Iced teas, hot teas, coffee and lemonade are also available for free refills. The best part is, if you register for a membership card, you'll get a free drink with your meal.
Native Foods is not just for vegans — by enhancing the flavor and presentation of vegan food, it succeeds in introducing natural foods to newbies. Accompanied by a friendly environment and warm service, these exquisitely prepared dishes make it easier to understand why some prefer fake chicken. Native Foods could be a great start for non-vegans who want to enjoy more vegan ingredients without stepping too far from their comfort zones.