Your New Home Gym, Just a Few Clicks Away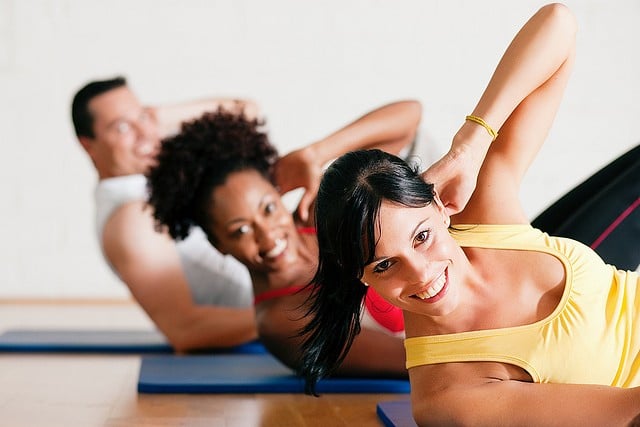 Besides the vast amount of music, homemade and cat videos on YouTube, there are a number of fitness channels with certified instructors that have workouts that are not only effective, but don't require you to actually leave your house. Here are three channels that will get you started on getting fit without having to go to the gym.
First up is Lionsgate's BeFiT channel which offers videos that feature well-known trainers such as Jillian Michaels, Jane Fonda and Billy Blanks. The channel has nearly 700 workout videos and releases new workout routines every week, which offers you a vast variety of options. In addition to the dance, yoga, abs and cardio workouts available on the channel, there are both 30 and 90-day workout systems that keep you on track with your program, allowing you to get fit in a time frame that works best with your schedule.
Second, Blogilates offers both workout and healthy lifestyle videos created by Cassey Ho, a certified fitness instructor and creator of Pop Pilates. Cassey creates all the videos, which include Pilates, abs and legs, herself. The variety of videos allows you to target the parts of your body you want to work on. Besides being informational, Cassey is extremely motivational in all her videos, pushing you to finish the workouts.
Finally, Tone it Up features complete arm, abs, yoga, legs, butt and cardio workouts. Certified personal trainers Katrina Hodsgon and Karena Dawn create all the content which, besides workouts, include fitness tips and lifestyle videos. This channel is so popular that Bravo TV has picked it up, but if you can't catch them on TV, they still put out new videos every week on their YouTube channel.
The variety of options available on YouTube allows you to choose both the instructor and workout that you like. Most of the videos are less than 20 minutes, which makes it easy to fit into your schedule. Getting in shape doesn't have to be some big ordeal that involves complicated machinery and the feeling that everyone is watching you work out. Instead, with the use of these YouTube channels, it is something that can be done in your own room at your own convenience.