Song of the Year
Macklemore and Ryan Lewis Same Love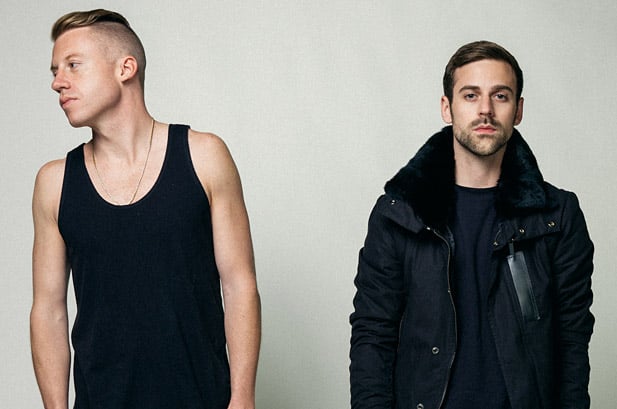 For a song that deals with weighty themes like same-sex marriage and religious discrimination, "Same Love" treads lightly, adrift on soft, choral hums and meandering piano that settle atop a swaying backbeat. The simplicity of it all complements the message perfectly; such a controversial issue just boils down to plain, old love. The lyrics themselves speak eloquently and unabashedly on behalf of same-sex relationships, with well-penned lines like, "The right-wing conservatives think it's a decision / And you can be cured with some treatment and religion / Man-made rewiring of a predisposition," hammering the point home easily. Mary Lambert — who's performing at The Loft on Jan. 28 — contributes a heartbreaking hook that croons, "I can't change, even if I try." Overall, "Same Love" deserves the win for being a complete package. The cutting lyrics and layered production work seamlessly and without pretension toward addressing a vital source of discrimination in our society. More than that, the song stands up against discrimination even within its own genre, pressing hard for a national mentality change.
– Jonah Yonker
staff writer
Album of the Year
Kendrick Lamar Good Kid, M.A.A.D. City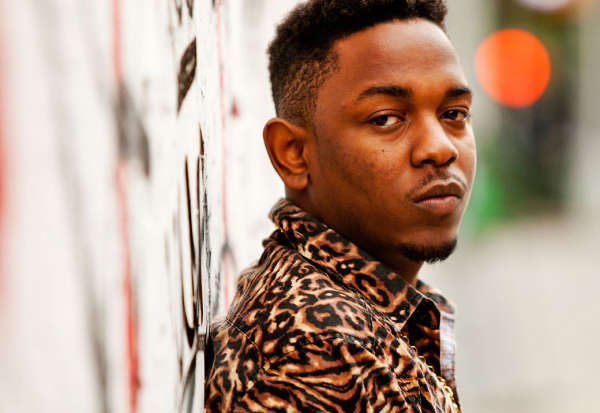 Having been crowned the "New King of the West Coast" by fellow California rappers Snoopzilla, formally known as Snoop Dogg; Dr. Dre and The Game, 26-year-old Kendrick Lamar acknowledges the title in the concept album "good kid, m.A.A.d. city" by evoking a time and a place: his adolescence in Compton.
Although critics have continuously praised him, Lamar is no bragger. He's a conscious rapper whose expertise lies in his captivating storytelling. The first track transports the listener to a "house party on El Segundo and Central." What follows is a 68-minute journey down Rosecrans Avenue and Alondra Boulevard through the town that made him.
Lamar has a complicated relationship with his hometown. Plagued by existential vertigo, he tells his coming-of-age story — a soliloquy on religion, drugs and alcohol, the violence of gang culture and the grounding power of family. Lamar expertly takes on the role of observer and reporter. He morphs his writing style, rhythm of delivery and even his voice to fit different contexts, enforcing the cinematic aspect of the album (the cover refers to it as a short film). The result is an incredibly cohesive album that never becomes flat or repetitious. With samples ranging from Janet Jackson to Beach House, it is a kaleidoscopic music experience, featuring producers like Just Blaze, Pharrell Williams, T-Minus, as well as Lamar's mentor Dre.
– Emily Bender
staff writer
Record of the Year
Lorde Royals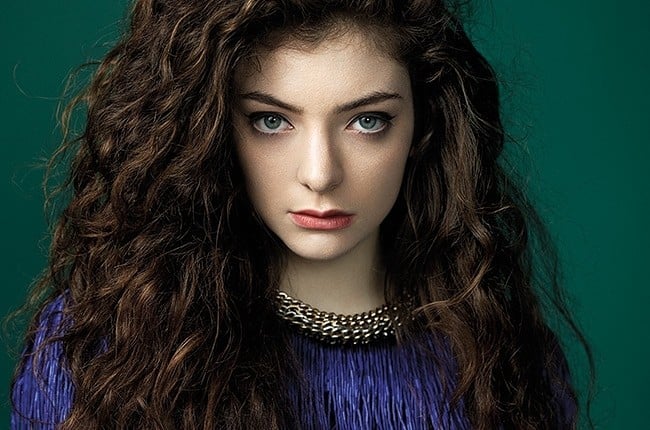 Entering into music at just 17, pop singer Lorde is now nominated for four Grammys, including Record of the Year, in which "Royals" is favored to win. If she receives the Grammy for this category, she will be the youngest ever to do so. The song's stripped down, hollow sound, carried by the smooth backbeat of snapping fingers and the hushing buzz of the synthesizer, spotlights the singer's crooning , throaty vocals.
Together, Lorde and producer Joel Little have produced a song that pops the bubble of the fantasy "life of luxury" so often detailed in mainstream music, dispelling the unrealities of "Cristal, Maybach, diamonds on your timepiece." Auto-tune is not necessary to improve the simultaneous youthful naivete and old soul mourning apparent in Lorde's voice.
Lorde is a newbie in a category with many high-profile nominees, including Daft Punk, Imagine Dragons, Bruno Mars and Robin Thicke , which displays her incredible ability. But "Royals" has become such a popular youth anthem — it's been certified platinum four times and topped the "Billboard Hot 100" for nine consecutive weeks — that its mass appeal, along with Lorde's fresh sound, may earn it the win. It is Lorde's minimalism amid the louder, busier sounds of her competitors that gives "Royals" its more powerful edge in the Record of the Year race.
– Devon Munos
staff writer
Best New Artist
James Blake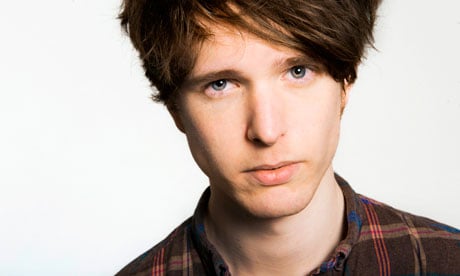 James Blake has carved a peculiar niche in the world of popular music. Beginning his career primarily as a producer, Blake evolved, seemingly overnight, into an impressive singer-songwriter while still maintaining an ear for minimalist dubstep productions. In the past, Blake sampled R&B artists Aaliyah and Kelis, chopping and processing their vocals into airy, wordless fragments that float over his tracks. Now, his own vocals are sampled and reworked, often following alongside his singing. It's both foreign and familiar, a wonderful mix of engrossing pop and challenging dubstep. This combination has been seen before with electronic producer SBTRKT and his collaborations with singer Jessie Ware, but none have made music as emotive and arresting as Blake, whose music displays his concurrent influences from soul and R&B.
While he may have initially been written off as a passing fad, Blake has proven to be a multifaceted and influential force in music. Having released two, full-length albums and five EPs since 2011, he is certainly one of the most prolific new artists. It's possible that Blake will, as many have, burn out too quickly, but so far, each of his new works has added new dimensions to his music, constant evolution and progression. James Blake isn't just one of the best new artists — he's one of the best around.
– Ethan Fukuto
staff writer