Call me dramatic, but I would travel the world if it meant getting to dive off a diving board located where adrenaline junkie thrills meets natural beauty. With COVID-19 severely limiting the people we can be with and the activities we can partake in, I began daydreaming about outdoor adventures and how the great outdoors could become even more of a playground. Through Pinterest and the internet at large, I discovered some golden nuggets. Hidden in some unexpected spots exist springboard and platform-diving boards that will take your outdoor adventures to the next level. Pack your bags and add these places to your summer itinerary!
Ithaca Falls
In 2016, I watched YouTuber Monica Church's video chronicling her trip to Ithaca Falls, a waterfall in Ithaca, New York, that has a springboard diving board right next to the waterfall. The falls are located where Fall Creek meets the glacial channel of Cayuga Lake and is one of many waterfalls in Ithaca. In order to reach the diving board, you will embark on a short hike to the waterfall and swimming area. Before making the trek, make sure the diving board is open, as it's known for having specific lifeguard-monitored hours. Lucky for Cornell students, this one is practically in their backyard.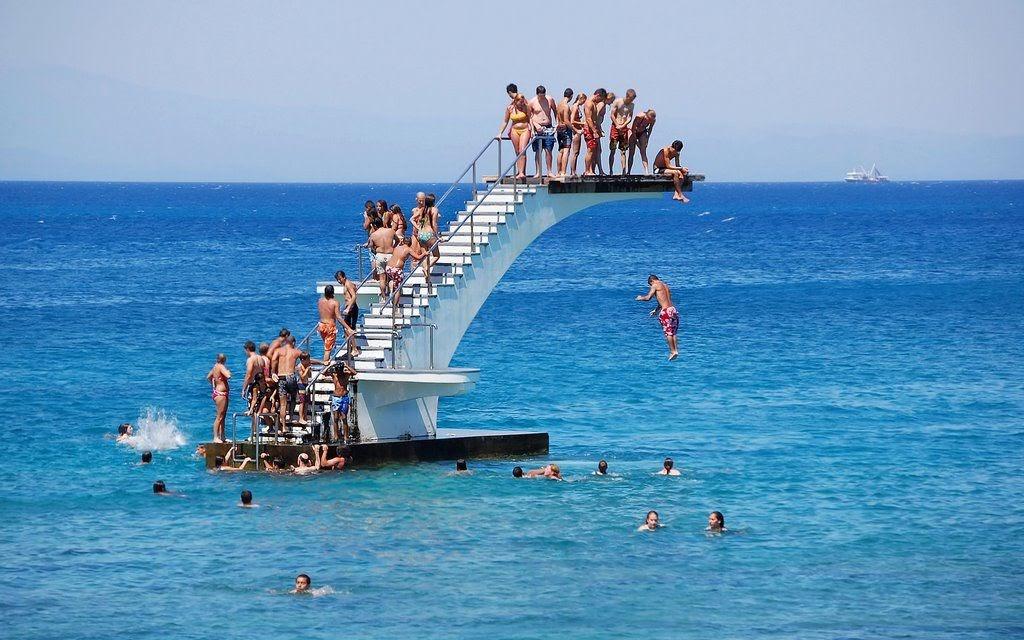 Elli Beach, Rhodes, Greece
This diving board is a recent discovery and I'm dangerously close to buying a flight ticket to Greece as I type this. No matter how many springboards you've jumped from, platform diving is an entirely different beast. Standing at a monster 7-8 meters (about 23-26 feet) high, this one is comparable to the height of the second-tallest Olympic diving platform, which, spoiler alert, is a lengthy, fast ride down. While you mentally prepare yourself for the big jump, the tower also includes what appears to be around 2-meter and 4-meter options. On Trip Advisor the beach was overwhelmingly rated as an "excellent" or "very good" experience.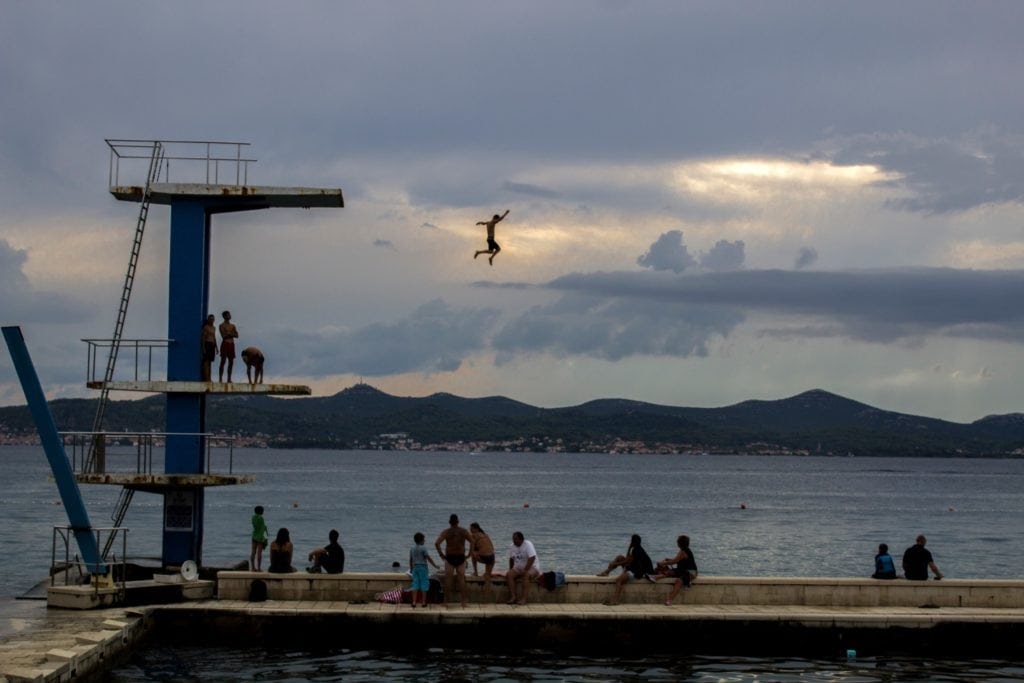 Zadar, Croatian Coast
On the gorgeous Croation Coast stands this diving tower with three different platform heights: 10 meters, 5 meters, and 2.5 meters. This seemingly lesser-known diving spot provides all the sun-soaking and splashing you crave. While most diving towers are connected to pools, jumping or diving into the big wide ocean must be exhilarating. An article by Barbara Ray on the writing platform Medium described her Croatia travel experience, which included this diving board destination, as "the best time" of her life.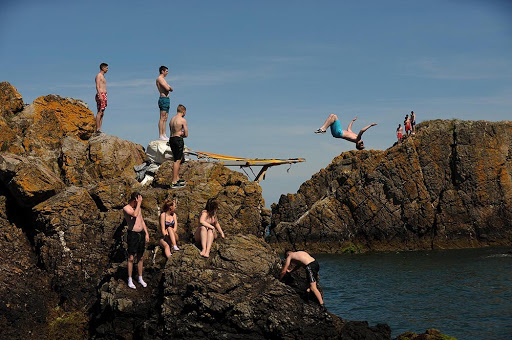 Howth, Ireland
Among burnt orange-striped rocks stands a summer-long temporary diving board that is held down by weighted bags and replaced yearly. The spot is slightly north of Dublin City in Howth, Ireland where there is deep and clear water. As seen in the picture, this pin on the globe is a popular place for young daredevils.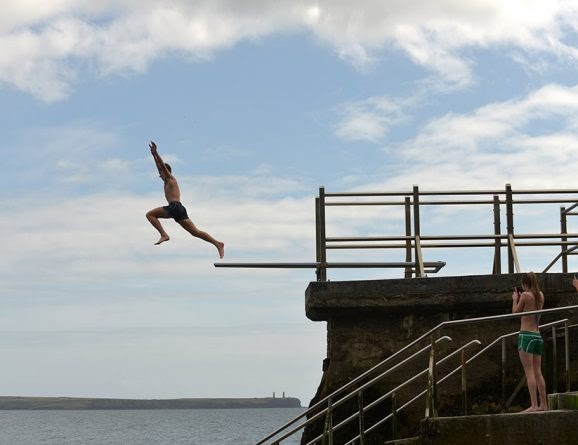 County Waterford, Ireland
Located in County Waterford, the people of this town fought to keep their diving boards despite the local council's attempt at removing them. Not only is this a fun area in Ireland to explore, the Newtown and Guillamene Swimming Club uses its boards as a way to encourage diving safety through classes and an annual diving competition. The 3-meter springboard pictured is home to many jumps, dives, and cannonballs.