"Sunday Beauty Queen"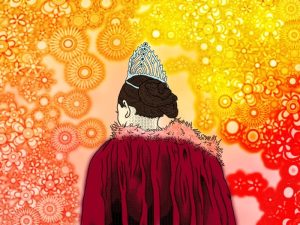 In Hong Kong, Filipina domestic workers slave 24/7. They must house themselves with their employers, receive meager wages and have few opportunities to return home to their families. It is never a simple task to make a living abroad in an unfamiliar country. Only on Sundays are they relieved of their duties, but their work doesn't cease. Even leisure requires labor as they rehearse and perform in one of the few pleasures that they can enjoy off-schedule: beauty pageants. Hundreds of Filipina women view and participate in friendly competitions of elegant and emotional displays.
"Sunday Beauty Queen" is a slice of life about how Filipina women cope with the precarious nature of their occupations and social situations through communal performance. It sympathetically addresses their goals as relatable human desires as they struggle in both the home and the stage to make ends meet. Strong familial connections to their relatives at home, their employers and each other help the Filipina women of Hong Kong persevere through economic uncertainty and instability.
— David de Leon, Staff Writer
"Resistance at Tule Lake"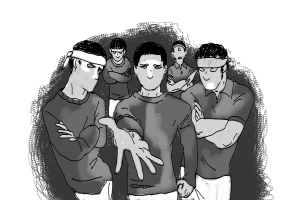 Fear and greed have long since dwelt at the heart of American values. We kill for land, invade for oil and destabilize democracies for influence — but there's a remove in how we frame our visceral foreign policy and the domestic. There's a mistaken belief that we treat our citizens better, but we've never been immune to our own vices.
Our internment of Japanese-American citizens during WWII highlights the frailty of liberty and fraternity under times of duress. Yet, there's no other nation with our diversity and strength. "Resistance at Tule Lake" reifies both the strength of people and the inexcusable, illegal actions of a government that has made a tradition of subjugating its citizens. The proud Americans dragged to this camp fought for their constitutional rights and were rebuked for it. A strike that began after the death of an internee at the hands of an unqualified underage worker was the catalyst for waves of protest and activism. As a nation of immigrants and contradictions, we must establish the fight for equality and justice as an active goal — not a pipe dream.
— Sam Velazquez, A&E Editor
"Window Horses"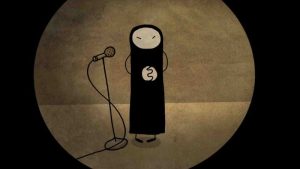 Proving once again that animated films aren't just for kids, "Window Horses" is an imaginative celebration of poetry and cultural heritage. Rosie Ming is a 20-year-old Chinese-Iranian living in Canada and deeply obsessed with the romanticism of Paris. She flips burgers while moonlighting as a poet, but when her self-published book wins an invitation to perform at a poetry festival in Iran, Rosie embarks on a journey that forces her to reevaluate everything she thinks she knows about herself and her family. While it may appear like another cliché
story about a journey to self-discovery, "Window Horses" utilizes the literary history of a myriad of cultures, from Iranian to Canadian to Chinese, to explore the complexities of identity.
The quirky animation style of "Window Horses" is also incorporated seamlessly into the story: Every character is drawn with faces reminiscent of Picasso paintings, except for Rosie, who is portrayed as a nondescript stick figure to symbolize her identity crisis. In an age where globalization is closing the gaps between cultures, "Window Horses" is a beautiful reminder of the importance of individuality that comes from everyone's unique cultural identity.
— Ellysa Lim, Senior Staff Writer
"Abacus: Small Enough to Jail"
The parties responsible for the 2008 global financial crisis remain largely unprosecuted. In 2009, New York City law enforcement chose instead to focus their attention on one small, family-run bank in Chinatown. Going off mainly circumstantial evidence and desperate for a high-profile case, city attorneys attempted to make this small bank a scapegoat for the failure of an entire system.
The core of the film is the story of the Sung family, first-generation Chinese immigrants who worked in the Chinese immigrant community. They labored tirelessly to serve a historically marginalized group, providing financial services in their place as pillars of the community. This community's members were often at the mercy of questionable practices by law enforcement and city officials. The film is their story, one of perseverance and triumph in the face of overzealous prosecution.
— Spike Hemans, Staff Writer
"Of Civil Rights and Wrongs: The Fred Korematsu Story"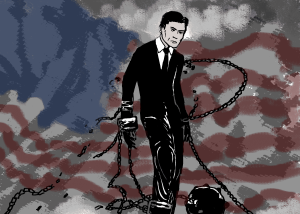 "Of Civil Rights and Wrongs: The Fred Korematsu Story" tells the story from the perspectives of those closest to the disastrous Supreme Court decision that deemed Japanese internment camps constitutional, including Fred Korematsu's. This documentary from 2000 explores many compelling details that are unknown to most Americans. We learn that Korematsu was dating a white woman at the time of his arrest, whom he never saw again, and that he felt partly responsible for the camps after his loss in court. That court decision established a precedent for the legality of the government's devastating discriminatory actions. In spite of being a story from and about the past, "The Fred Korematsu Story" remains relevant to the present and asks us to stay vigilant in the future.
— Jacky To, Senior Staff Writer
"She's the Boss"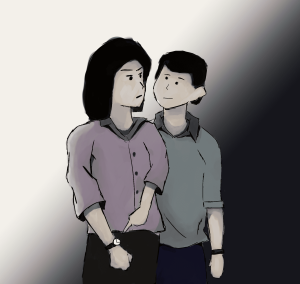 The company has a new policy: No dating between colleagues. Boss and tyrannical overseer Oanh is eager to enforce the mandate — and that's the rub; she's dating her coworker, Cuong. Hell, they're going to get married! In the spirit of fair competition, the two resolve to fight over which one can remain employed at the bank … and all hell breaks loose.
"She's the Boss" is a comedy of financial missteps and self-destructive competition, and a zany romp from start to finish. The problems truly escalate when a company ATM malfunctions and Cuong and Oanh are tasked with retrieving the lost cash — the game is on, and only the best employee may win. All's fair in love and war, and Vietnamese-American director Ham Tran brings both to bear in this charming rom-com.
— Alicia Lepler, A&E Associate Editor