Meeting at Square One: 2016 UC San Diego Undergraduate Art Show
Combining practical, career-oriented workshops and works from UCSD undergrads, the University Art Gallery strives to fuse practical experience with professional development opportunities. "Meeting at Square One" is an atypical exhibit: Instead of being unified by one particular theme, the exhibit highlights the diversity in style and technique of the various artists from the UCSD community, attempting to link the art community with others on campus.
The exhibit features the very best of the art program, with over 80 submissions for the small space but only 25 artists selected.The works emphasize a range of media styles, from sculpture to photography, mixed media and film. Though disparate in their execution and focus, the works work together to express the characteristics of the individual artists, with each artist's one or two works placed in close proximity to the others.
The themes of each work and artist differ, exploring interpersonal relationships, nostalgia, culture, media, beauty, politics, and much more. One artist, Atra Givarkes, created paintings entitled "Untitled 1" and "Untitled 2", drawing inspiration from traditional Persian art and aiming to invoke nostalgia and memories in both viewer and artist. Other "paintings", such as those by Charity Algarme, feature the use of denim and other atypical materials and explore the media typically associated with painting. Paintings and mixed media works by Yuanbo Du, Neda Kerendian, Bethan Ku, Jenna McCloskey, Jessica McPeak, Alice Mushner and Arpie Shekoyan explore themes such as colonialism, the dark side of the human psyche, architecture and gender identity as well as the relationship between materials, design and technique.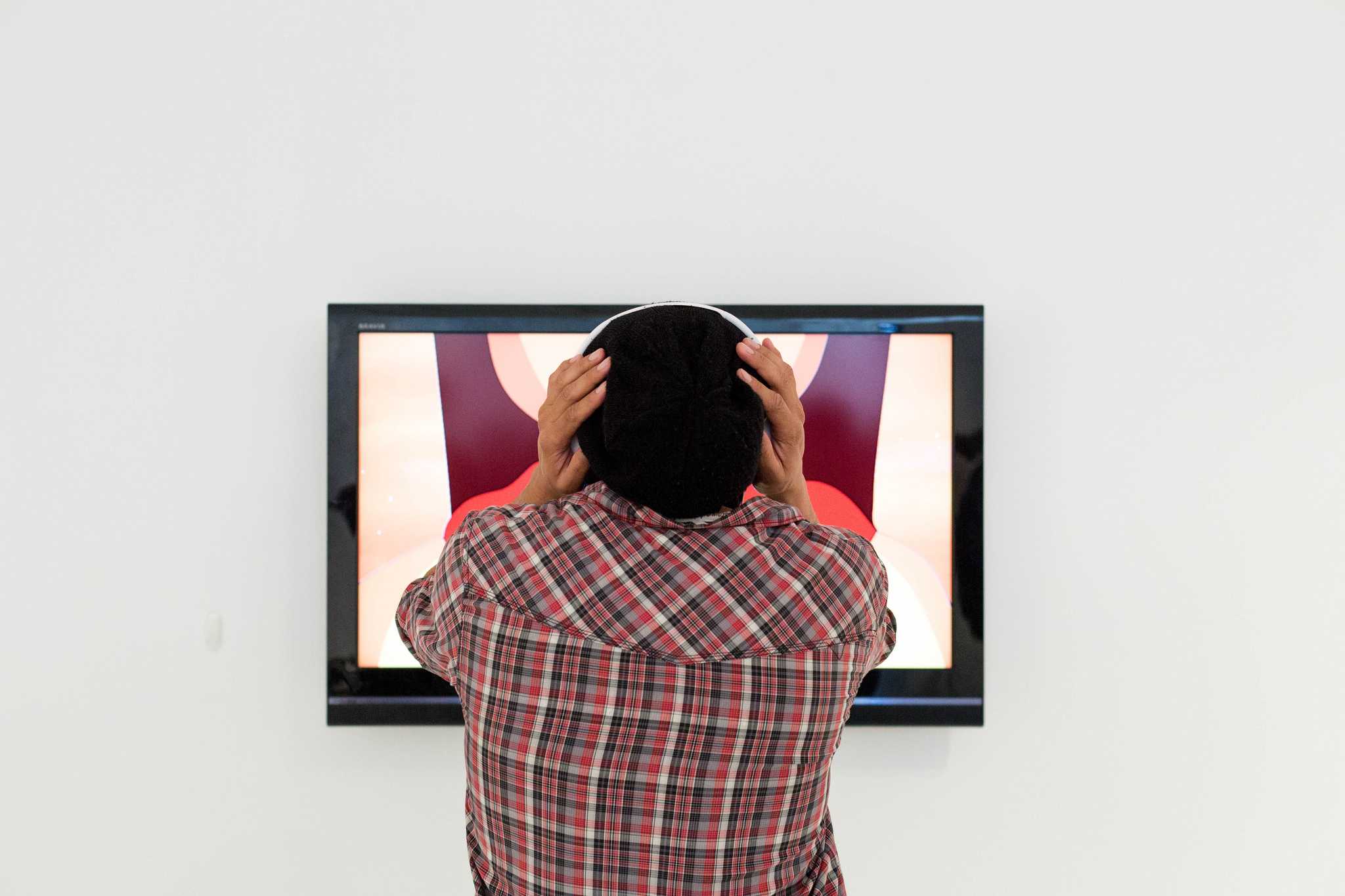 Sculpture also is prevalent in the exhibit, with the geometric and abstract "Untitled" by Aleesha Anderson welcoming viewers into the exhibit and other works scattered throughout exploring different themes and means of expressions. Sculptures by Farshid Bazmandegan, Diana Benavidez, Cathy Lin, Hsuan-mei Sang and Paul Sasso are also featured, expressing themes like the role of craft in culture and design, familial roots, anxiety and the fragility of human existence.
Meanwhile, artists such as Ignatius Nguyen, Zhichun Huang and Emily Zheng chose to express their individual perspectives on life through using digital photography. Showcasing the significance behind dancing, propaganda and cinematic effects combining photography and sounds, these artists employ an overused media in today's society to explore complex themes such as media's role in society and to highlight the artistry at the root of photography.
Film also has a presence in the exhibit, exploring the impact of media. Artists like Alice Hsieh, Richard Lin, Joe Maas, Dimitri Mikhnev, Geoffrey Palomino and Viktor De La Fuente use various approaches in their videos, expressing dynamism and impact of various forms of media: news, animation, self-reflexivity and challenging popular opinion.
By recognizing the ambition of UCSD undergraduate visual arts students, "Meeting at Square One" emphasizes the diversity, beauty and talent of a relatively unknown community on campus. The exhibit will be shown until May 12, 2016, with the closing reception from 5-8 p.m. the final day of the exhibit.
The show ran Thursday, May 5 – Thursday, May 12, 2016 at the University Art Gallery.