The Arts and Entertainment staff's graduating seniors have been honored to recommend and rant about the latest in popular culture. We leave you with our all-time favorites in film, music and literature.
Jacqueline Kim
In lieu of trying to manage a blog of reviews, Jacqueline gave up and instead served as the UCSD Guardian's Arts and Entertainment editor for the past two years. She has also worked as a copy reader and editorial assistant.
Jacqueline's Top 10 Films
"The Lord of the Rings" trilogy
"Singin' in the Rain"
"You've Got Mail"
"Howl's Moving Castle
"Ratatouille"
"The Avengers"
"Funny Face"
"Beauty and the Beast"
"My Big Fat Greek Wedding"
"Kiki's Delivery Service"
Jacqueline's Top 10 Albums
"Far" by Regina Spektor
"Everybody" by Ingrid Michaelson
"Bomb in a Birdcage" by A Fine Frenzy
"Gravel and Wine" by Gin Wigmore
"Phantom" by Madi Diaz
"My Head Is an Animal" by Of Monsters and Men
"Love Notes/Letter Bombs" by The Submarines
"The Valley" by Eisley
"Twist Is the New Twerk" by Scott Bradlee's Postmodern Jukebox
"Volume 3" by She and Him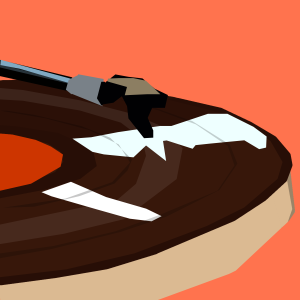 Kyle Somers
Kyle has listened to music and given his opinion on it for a long time, recently for small sums of money as Associate Editor. For some reason he thinks that you should take his opinion seriously and listen to the playlist below that he spent time putting together.
Some of the Best Songs You've Probably Never Heard
"Wait So Long" by Trampled By Turtles
"Dreaming of You" by The Coral
"Blue Flowers" by Dr. Octagon
"Bodies of Christ" by Mariachi El Bronx
"Southern Fried" by Killer Mike
"Let There Be Rock" by Drive-By Truckers
"Slow Burn" by Telepathic Teddy Bear
"1612" by Vulfpeck
"On the Bridge" by K. Flay
"Brooklyn" by Youngblood Brass Band
"Global Concepts" by Robert DeLong
"Rules Were Meant to be Broken" by Lyrics Born
"I Hung It Up" by Junior Brown
"Guilt Trip" by PUP
"Cruz" by Blue Scholars
"Buttons" by The Weeks
Dieter Joubert
Dieter has been a writer in the trenches of Arts and Entertainment since January 2013. He likes to think everything is, in the immortal words of Larry David, "pretty, pretty good."
Dieter's Top 10 Favorite Books:
"Cloud Atlas" by David Mitchell
"The Goldfinch" by Donna Tartt
"Labyrinths" by Jorge Luis Borges
"Jonathan Strange and Mr. Norrell" by Susanna Clarke
"A Visit from the Goon Squad" by Jennifer Egan
"Atonement" by Ian McEwan
"Perdido Street Station" by China Mieville
"Disgrace" by J.M. Coetzee
"The Beach" by Alex Garland
"The Remains of the Day" by Kazuo Ishiguro
Dieter's Top 10 Favorite Albums Released in the Last 10 Years:
"Untrue" by Burial
"High Violet" by The National
"Sunbather" by Deafheaven
"The Monitor" by Titus Andronicus
"All We Love We Leave Behind" by Converge
"Orphans" by Tom Waits
"FIDLAR" by FIDLAR
"Ravedeath, 1972" by Tim Hecker
"The '59 Sound" by The Gaslight Anthem
Dieter's Top 10 Favorite Films:
"Before Sunset"
"There Will Be Blood"
"Her"
"Hot Fuzz"
"La Haine"
"This Is England"
"Step Brothers"
"Y Tu Mama Tambien"
"Cidade de Deus"
"The Royal Tenenbaums"