The Wombats bring energy and enthusiasm to "Glitterbug" tour.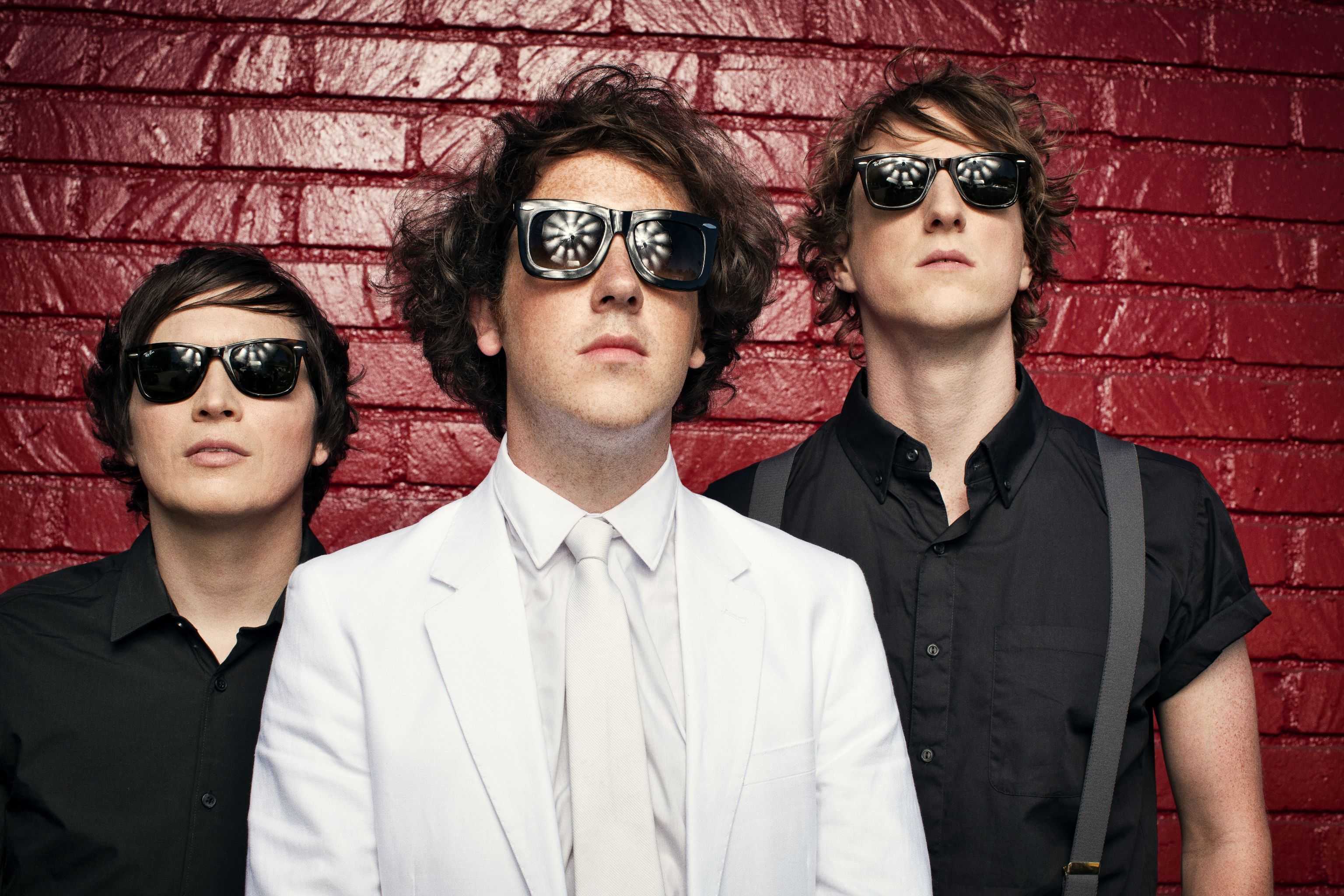 Concert Date: May 13
Other Acts: Cheerleader, Life in Film
On May 13, The Wombats livened downtown San Diego's 5th Avenue with dynamic enthusiasm, left unpolished by flashy gimmicks or hollow statements. The British indie-pop group is a fan's band, a talented trio that wins crowds over simply by loving what they do. Expectedly, The Wombats' concert was in some ways a modest affair: The minimal stage setup might as well have been erected in one of the band member's garages, and the Liverpool natives' casual entrance suggested the start of an informal sing-along among friends. With only a keyboard, drum set and guitars, the trio managed to create a massive sound and an infectious energy fit to fill stadiums much larger than the House of Blues.
It's no question that a great show involves several factors: impressive musicianship, a lively stage, engaging banter and an absorbed audience. The Wombats easily fulfilled each criterion, delivering an energetic performance enhanced by colorful lights and witty, unpretentious banter. The band dedicated songs to members of the audience, wished happy birthdays and thanked specific individuals who had come to each of their California shows. This added a distinctive personal touch, contributing to an enthusiastic environment that encouraged vital crowd participation.
After animated performances by talented indie-rock band Life in Film and alt-pop group Cheerleader, The Wombats calmly entered the stage, donning unglamorous T-shirts and tennis shoes, only complimented by tousled, unstyled hair — a fitting look for a band unwilling to sacrifice any onstage energy to restrictive attire. Their performance of the dynamic hit, "Your Body Is a Weapon," explained the preference for comfort over costume: Exaggerated guitar strums, uninterrupted jumping and powerful vocals left the band sweaty after just one song. But they didn't slow down; no member showed any sign of well-warranted fatigue as the show progressed.
Throughout every song, guitarist, bassist and keyboardist Tord Overland Knudsen jumped back and forth across the stage, playing his guitar with a skill unhindered by his endearingly cheerful energy. At the end of "Little Miss Pipedream," an older tune frontman Matthew Murphy dedicated to early fans, Knudsen reached out to the crowd, singing along with them as Murphy cried out the lyrics to an audience that seemed to know every word.
A mosh pit formed during the uplifting tune "Techno Fan" — an unusual scene for a performance by a band frequently categorized as tame indie-pop. But no energetic Wednesday night concert was ever complete without a rowdy audience, and the band's infectious beats and animated performances of their poppy hits demanded nothing less than a lively crowd. The band's long set list covered all of their hits, rewarding fans with new and old favorites that turned into massive sing-alongs and lively dance parties.
At the close of their two-song encore, The Wombats played "Let's Dance to Joy Division," a track that elicited a chant of "Everything is going wrong/ But we're so happy," an incredibly apt finish to an exhilarating performance that acted as a simple but powerful reminder that enthusiasm can make a difference between a great day — or show — and a mediocre one.