Singer-songwriter's electronica crossover makes for the year's most delightful (and catchiest) surprise.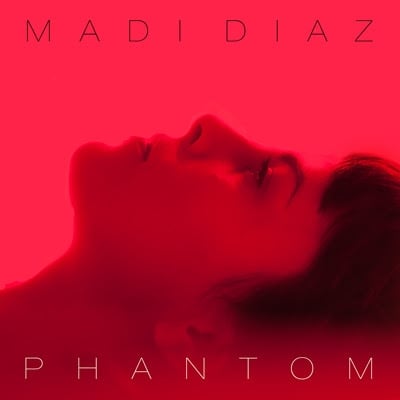 Rating: 4.5/5.0
Release Date: Sept. 30
There are only two kinds of people in this world: those who listen to sad music to match their mood and those who cheer themselves up with upbeat, happy songs when they're down in the dumps. Madi Diaz seems set on writing for the latter.
After dropping out of Berklee College of Music to jumpstart her music career, Diaz took the path of the usual indie artist of jumping from New York to Nashville to Los Angeles. Armed with her guitar and folksy tunes, it's no surprise that she found herself touring with artists like The Civil Wars and Landon Pigg. But now that she's been on the scene for seven years, Diaz has shaken off her acoustic roots in favor of forward-looking electronica, replete with earworm-inducing rhythms of resound- ing beats.
And so comes "Phantom," Diaz's fourth full-length album that chronicles a story of infatuation crumbling into a messy breakup. It's a weepy topic that could have made a whole record full of wallowing ballads, but somehow, the emotional tale perfectly complements every cheerful song on the album. Setting the mood for "Phantom" is the first track "Tomorrow," in which Diaz showcases her charismatic vocals which are married to a fresh, danceable melody. The album's latest single "Stay Together" continues this trend, mixing melancholy and heartbreak with sonically-captured optimism and hope. Though there are no acoustic instruments within earshot, Diaz's background in the singer-songwriter genre is apparent here: She proudly shows off her stunning vocal range, and her voice is looped and layered until it becomes an instrument in itself. In short, it's indie pop at its very best.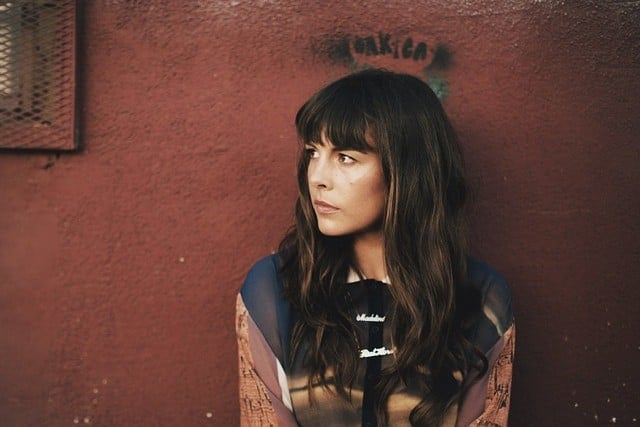 A few tracks that don't keep with this happy-go-lucky tone, however, still manage to be crowd-pleasers that can satisfy any mood. "Ghost Rider," a portrayal of pure anguish accented by a foreboding piano and harsh synths, is one decidedly darker and edgier compared to the rest of the album. "Mess" also breaks the mold, full of burning rage supported by tough-as-nails beats. Ranting about a cheating former lover, Diaz delivers a fabulously passionate belt in the chorus as she sings, "You're gone/ I'm drinking 'cause I lost my keys/ I'm broke, locked out of my house/ Can you please stop calling my phone and playing with me?" Anger never sounded so fun.
But the album's big winner is undoubtedly "Dancing in the Dark." It's infusion of '80s dance music and a harmonic synthesizer begs for a dozen or more replays. And the best part? You'll want to, and you'll probably even find yourself doing exactly as the track's title says.