Given life by The Beatles (no big deal) and immortalized in the music of artists like Jimi Hendrix and Pink Floyd, psychedelic rock is a genre that dips into blues, folk and plain old rock 'n' roll. Not only is it historically diverse, but the genre also established the forward-thinking elements that gave rise to progressive metal and post-rock as well as helped introduce the concept of successful fusion between genres. One might assume that this drastic evolution had rendered psychedelic rock a memory, but in actuality, it has only expanded to include a startling variety of subgenres.
Causa Sui: What would this list be without an instrumental group? Hailing from Denmark, Causa Sui (Latin for "cause of itself") plays a rollicking brand of psychedelic rock that wanders and jams for around seven minutes a song without losing an ounce of your interest. Like its namesake, each new melodic idea (whether it is funk, jazz or straight-up shredding) grows organically from the last, building sweeping tracks of deceptive complexity. Tracks to try: "Homage," "Euporie," "Latte Rock."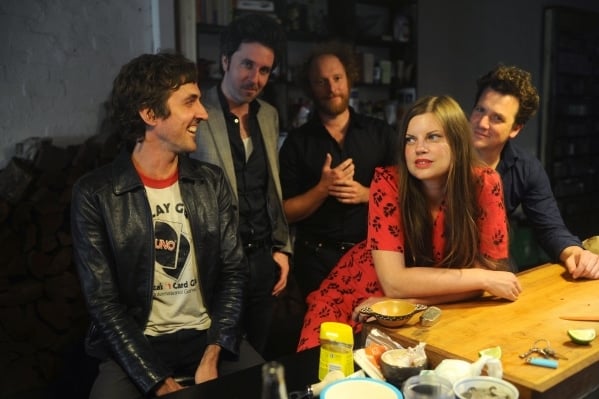 The Drones: The inclusion of Perth, Australia's The Drones might make it seem as though I have some kind of international quota to fill, but this band sincerely rules. Lead singer Gareth Liddiard brings his raw howl to a busy procession of blues, rock and garage, and the mix yields a surprising vulnerability to the sweeping guitars and pattering drums. Add the off-key riffing of punk — and a distinct knack for slowing things down — and you've got the kind of rock that pulls at all sorts of heartstrings you didn't know you had. Tracks to try: "How to See Through Fog," "Shark Fin Blues," "A Moat You Can Stand In."
Red Fang: The term "stoner rock" can be easily misunderstood; as a subgenre of psychedelic rock, the name refers to the hazy, distorted wash of guitars and often — goofy, good humor of any band that embodies it. While Oregon's Red Fang certainly has these qualities in spades, what sets it apart from the moniker is its knack for crafting catchy melodies and racing leads, as well as a kind of high energy that approaches the roar of metal without losing its grip on rock. Tracks to try: "Prehistoric Dog," "Wires," "Night Destroyer."
Have a Nice Life: Far from the high-velocity rumble of stoner rock, "shoegaze" is an ambient form of the genre that drifts and meanders through startling and often dingy landscapes. A fine example is Connecticut's Have a Nice Life, which weaves layers upon layers of industrial rumblings, dissonant chords and churning melodies over drifting vocals to create a kind of bare intimacy that builds quiet introspection just as readily as foot tapping. Tracks to try: "Hunter," "The Big Gloom," "Burial Society."
The disparities between each group presented here reveal the depth and range of this genre. Just as their psychedelic forebears did, these artists push and twist the definition of the entirety of rock, adapting fragments of convention into a sound as unique and vibrant as the genre itself.