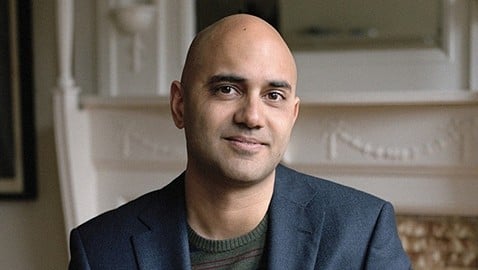 "The Who and the What" will be playing at the La Jolla Playhouse Feb. 11 and March 9
As if receiving the crown of a Pulitzer Prize for Drama last year wasn't enough, Ayad Akhtar has found success in his series of works. With a penchant for exploring cultural identities in the Muslim-American community, the writer of the 2012 novel "American Dervish" and the Pulitzer-winning play "Disgraced" has just debuted his second play, "The Who and the What," at the La Jolla Playhouse on Feb. 11. Focusing on women in Muslim-American culture, the play follows Zarina, who clashes with her family when she writes a book about women and Islam, creating a rift between traditional family values and contemporary society.
Guardian: What were your inspirations in writing the play "The Who and the What"? Were there any significant events in your life that influenced the writing?
Ayad Akhtar: I've always wanted to write a story about relationships in the Muslim-American community. It came to me as I was in a cab; I was looking at the television, you know the ones in those cabs, and there was an ad for "Kiss Me Kate," which is based off "The Taming of the Shrew." I think it's a great play, but it just doesn't respond to where gender policies are today amongst certain men and women. I realized the gender policies in "The Taming of the Shrew" make perfect sense in the context of the culture that I come from.
G: A lot of your work deals with Islamic culture, whether it's identity, religion or integration. What kinds of discussions are you looking to create with your play from people who see your work?
AA: You know, what I really want to do is create an absorbing experience for the audience. I want them to be engaged on many levels and whatever conversation they have after; I don't want to convey a particular message. I just want the audience to experience, as deeply as they can, the story. I don't think of my stories or my characters as exhibitions or items in which the audience comes and looks. It's really about leading the audience to a place of union, if possible. The Muslim-American identity is almost secondary to the universality of it.
G: In "The Who and the What," you're exploring Muslim-American culture and intersectionality with gender. What was your inspiration to write about this topic?
AA: I'm a writer, so I sometimes write about writers, and [the main character Zarina is] a writer. The issue of femininity in Islam is a longstanding theme in all my work.
G: How was the reaction to your works in general, from your own community and the outside public?
AA: I think it's complicated; I think some people appreciate it a lot, and other people feel like they have some problems with the way I'm going about it. I think there's a lot of complaints amongst people who are not happy with what I'm doing — that I'm airing dirty laundry. But that's what writers do: They uncover the larger picture of what's happening in a community.
G: How have you reacted to all this success and attention?
AA: It's a learning curve. It's nice that people are paying attention now, so I have the opportunity of doing what I'm doing, but with new scrutiny comes new challenges. What I try to stay focused on is becoming a better writer.