The Hobbit: The Desolation of Smaug
Directed by
Peter Jackson
Starring
Martin Freeman, Ian McKellen, Richard Armitage
Release Date
Dec. 13
Loyal Tolkien fans were unnerved when director Peter Jackson ended "The Hobbit: An Unexpected Journey" without including some pivotal events from the book. Now, the time has come for Jackson to pay up in the form of "The Hobbit: The Desolation of Smaug," the second in a three-part movie series based on Tolkien's novel.
In the first film, Thorin (Richard Armitage) and his company, Bilbo (Martin Freeman) and Gandalf (Ian McKellen), set out to reclaim the dwarves' homeland. Their wayward encounters left a trail of vengeful enemies in their wake. Bilbo, the hobbit who at first refused adventure, will find himself becoming an unlikely hero. Meanwhile, old rivalries will ferment into the likes of war.
"The Desolation of Smaug" is a multitude of unfurling tales. Precision archery, a dragon and battles between agile elves and ferocious foes can only improve the underdog story at the heart of this film.
By Raquel Calderon, Staff Writer
Inside Llewyn Davis
Directed by
Joel and Ethan Coen
Starring
Oscar Isaac, Carey Mulligan, John Goodman
Release Date
Dec. 6
Greenwich Village, 1960s: an enclave of America's counter-culturists. Implicit yet often overlooked during these times, however, are the struggles faced by the offbeat residents of this New York City neighborhood. And never ones to shy away from portraying a grim reality, directors Joel and Ethan Coen present "Inside Llewyn Davis," a drama detailing a week of fictional folk singer Llewyn Davis's (Oscar Isaac) life in The Village. The film ebbs and flows with Davis as he braves the harsh realities of his career, elucidating the cruel, tumultuous world in which he exists.
The film already received the prestigious Grand Prix at the Cannes Film Festival, and considerable praise has been awarded to the cast, including Carey Mulligan and John Goodman. The Coen brothers seem to have created another brutally honest film, taking a poignant look at a talented but fatefully unlucky and underappreciated man.
By Ethan Fukuto, Contributing Writer
Out of the Furnace
Directed by
Scott Cooper
Starring
Christian Bale, Casey Affleck, Woody Harrelson
Release Date
Dec. 6
"Out of the Furnace" will prove to viewers that age can't stop an older brother's natural instinct to protect his little brother. As a poor, blue-collar factory worker in the Rust Belt, Russell's (Christian Bale) tough life only gets harder when his brother Rodney's (Casey Affleck) gambling debt leads him to work for a deranged drug lord, DeGroat (Woody Harrelson), but when Rodney disappears, Russell will stop at nothing to find him.
This will be director Scott Cooper's sophomore film after "Crazy Heart," and he is leading a talented cast of Oscar winners and nominees. The film also features Forest Whitaker as Police Chief Barnes, Willem Dafoe as Rodney's bookie John, Zoe Saldana as Russell's girlfriend Lena and Sam Shepard as Uncle Red. This will be a thriller that brings the audience along a haunted man's journey in America's crumbling Rust Belt to save his younger brother.
By Devon Munos, Contributing Writer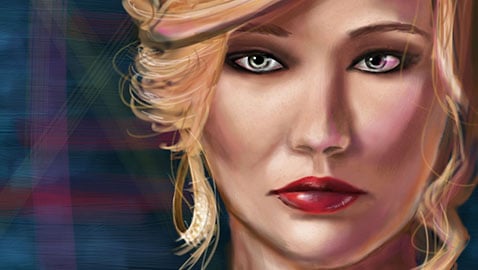 American Hustle
Directed by
David O. Russell
Starring
Christian Bale, Bradley Cooper, Jennifer Lawrence, Amy Adams
Release Date
Dec. 18
What's more American than a well-organized scam?
After last year's "Silver Linings Playbook," director David O. Russell is back with his latest effort, "American Hustle."
The film is inspired by the ABSCAM scandal of the 1970s, in which an inquiry of stolen property unearthed federal corruption, shameless bribery and phony foreign investments. Christian Bale ("American Psycho") plays a con man working for an FBI agent (Bradley Cooper, "The Hangover"). Investigating the matter, the two are drawn into a world of deception, which is as alluring as it is dangerous. Bale portrays a man in limbo between morality and immorality. Jennifer Lawrence ("The Hunger Games") as Bale's wife is refreshing as both comic relief and a femme fatale.
"American Hustle" comments on political corruption, but raw emotions and character relationships are what propel the story — part crime investigation, part social commentary, part relationship drama.
By Emily Bender, Contributing Writer
The Secret Life of Walter Mitty
Directed by
Ben Stiller
Starring
Ben Stiller, Kristen Wiig, Adam Scott, Sean Penn
Release Date
Dec. 25
From rescuing cats out of exploding buildings to jumping out of helicopters into the sea, Walter Mitty's life is anything but ordinary — except none of it is real.
Based off of a short story by James Thurber, "The Secret Life of Walter Mitty" depicts a man (Ben Stiller) whose mundane life is constantly interrupted by his daydreams. When Mitty's job at Life magazine is threatened, he embarks on a global journey in search of a missing photograph. With dreamy, jet-lagged, panoramic shots of his adventures, the film invites viewers to determine whether Mitty's escapades are real or a product of his imagination.
"The Secret Life of Walter Mitty" boasts a cast known for comedy (Kristen Wiig, Ben Stiller and Sean Penn), who will provide much-needed comic relief in contrast to the serious undertones. The film promises a heartwarming story of an imaginative man who finally learns to take initiative.
By Salena Quach, Contributing Writer
Her
Directed by
Spike Jonze
Starring
Joaquin Phoenix, Scarlett Johansson, Amy Adams, Rooney Mara
Release Date
Dec. 18
"Her" is a love story, but it's not between two people. Instead, the film, directed by Spike Jonze ("Being John Malkovich"), follows Joaquin Phoenix falling not for a woman but for a computer operating system that sounds a lot like iPhone digital assistant Siri. Except this Siri has Scarlett Johansson's voice, so no one can really blame him.
The story is set in futuristic Los Angeles, where ultra-advanced computers have personalities so rich that people like Phoenix's character become enamored with them. It's portentous, or, perhaps, indicative of where society already is — a place where a romance between a human and computer is believable. Regardless of the philosophical-cultural-technological aspects of the story, the fact that such a bizarre premise is even a viable feature film is a testament to the acting talents of Phoenix and Johansson and the directing talents of Jonze. Hopefully, Johansson wins an award for "Her," so that we actually get to see her — not just hear her — at the ceremony.
By Sebastian Brady, Senior Staff Writer
Saving Mr. Banks
Directed by
John Lee Hancock
Starring
Emma Thompson, Tom Hanks, Paul Giamatti
Release Date
Dec. 13
Most people don't know that "Mary Poppins" didn't start out as a Disney production. "Saving Mr. Banks" is the story of Walt Disney (Tom Hanks) in 1961 as he fights for creative control over "Mary Poppins" with its author, Pamela Travers (Emma Thompson). Directed by John Lee Hancock, whose previous film "The Blind Side" was a heartwarming success, "Saving Mr. Banks" will surely follow the trend.
Despite initial apprehensions of casting Hanks as Walt Disney, the two-time Oscar winner embodies the spirit of Disney with a jolly charisma. Contrarily, Travers is acerbically guarded, but beyond her snarky, caustic disposition, a human quality emerges from her love for Mary Poppins as a character and story. From the cast's humorous arguments with Travers to heartfelt moments that provide a family-friendly ambience, "Saving Mr. Banks" will prove satiating for audiences fascinated by a unique story that adds dimension to Disney culture, which will surely impress its target audience: Disney fanatics.
By Christian Gella, Contributing Writer
August: Osage County
Directed by
John Wells
Starring
Meryl Streep, Julia Roberts, Ewan McGregor, Chris Cooper
Release Date
Dec. 25
Every family has more complex relationships than meet the eye, and "August: Osage County" is a film about ripping the covers off, exposing every secret and then getting through it all together. Violet (Meryl Streep) is mother to three daughters who are reunited after their father's (Sam Shepard) death. Violet has a blunt personality and a pill-popping habit.
The oldest daughter, Barbara (Julia Roberts), is struggling to pull her life together, while younger daughter Ivy (Julianne Nicholson) is crushing on her cousin and baby sister Karen (Juliette Lewis) shows up with a new fiance.
"August: Osage County" will make your own family feel much less crazy than you think it is. In a home with so m uch tension, a meltdown is inevitable. So if, during the holidays, you feel overwhelmed by your own family, look no further than this film to lift some stress off your shoulders.
By Devon Munos, Contributing Writer  
The Wolf of Wall Street
Directed by Martin Scorsese
Starring Leonardo DiCaprio, Jonah Hill, Matthew McConaughey, Jean Dujardin
Release Date Dec. 25
A director is lucky if he can make one great film in his lifetime. But Martin Scorsese ("Goodfellas," "Taxi Driver") makes at least one great film every decade. Now, Scorsese is moving away from mafia films toward more comedic screenplays with his upcoming film "The Wolf of Wall Street." The film stars Leonardo DiCaprio and comedian Jonah Hill and was penned by Terence Winter, the creator and producer of gritty HBO series "Boardwalk Empire." The film tells the true story of corrupt Wall Street stockbroker Jordan Belfort, starting with his rise to wealth to his eventual demise after his crimes catch up with him.
Everyone loves a good story about entrepreneurship, success and the inevitable fall from glory. "The Wolf of Wall Street" is a satire of the lifestyles of the rich and powerful, a black comedy akin to Stanley Kubrick film "Doctor Strangelove," which makes for an incredibly entertaining, viscerally powerful film experience made in Scorsese's signature vein.
By Naftali Burakovsky, Contributing Writer
Anchorman 2: The Legend Continues
Directed by Adam McKay
Starring Will Ferrell, Steve Carell, Paul Rudd, David Koechner
Release Date Dec. 18
As the 1970s become the 1980s, San Diego's best news team — and its confident, well-dressed leader, Ron Burgundy — have hit rock bottom after their show is canceled. "Anchorman 2" continues the story of Ron and his crew as they leave San Diego for New York once they are recruited by a 24-hour news channel. 
After several years of production delays, most people, including Will Ferrell, had given up hope that the legend of Ron Burgundy would ever continue, but cult classic "Anchorman" managed it with pressure from fans and support from San Diego natives. Stay classy, San Diego. Thankfully, "Anchorman 2" promises to deliver the same kind of hilarious lines, ridiculous situations and crude humor that audiences loved in the 2004 film.
The original "Anchorman" is certainly one of the most quotable comedies in recent years, and "Anchorman 2" looks to hit the same comedic punches. Ron Burgundy continues to deliver embarrassing responses and one-liners when confronted with awkward, over-the-top situations.
By Naftali Burakovsky, Contributing Writer