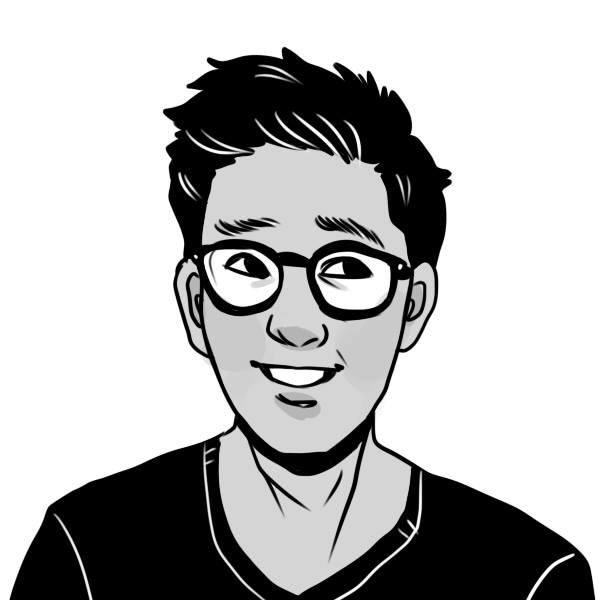 We were sprawled across the wooden floor of my one-car garage-converted-to-room and passed around a bottle of tangerine wine (if you scoff at my drink of choice, whatever, I'm poor, and it was $5). It was an hour into my birthday, and what did we do? Sulked. About girls and the status of our love lives.
I had been dumped a half an hour before I turned a year older, but I was fortunate to have my two best friends with me to recount our romantic endeavors. It sounds pathetic, but it really was one of the most memorable nights we shared, laughing at just about anything we had gone through.
So, here I am, going to give you my two cents on relationships to all of you lovely folk out there. I'm not the most well-versed, but I dabble.
First and foremost, there must've been a reason as to why I was dumped — and so untimely. If there was one thing I learned from living in a temple for a week (though that's another story), it is that our actions and behaviors are an inner reflection of ourselves and that we cannot always blame outside forces for causing events in our lives. In short, it's not you, it's me (cliche, but true!). To apply this to my example, I have come to realize that the problem with my relationship is that I didn't know what I wanted. It's as simple as that. (At least, I hope it is.)
Because I was unsure of what I wanted in the relationship (we were just dating), I was unable to act confidently, which resulted in miscommunication and unclear signals on my part. It's unfortunate that I put someone through my own problems, but the takeaway, at the time, was that everything is a learning experience, no matter how messy.
Then there's the subject of dating itself. I came into college believing I should "date around." I also came into college never having gone on a date in a traditional sense (previous romantic endeavors were led on with "hanging out" because I like to be aloof).
How this worked out is that I did not ask girls out on dates, but I did keep myself open to meeting new people. You don't have to date around if you're not comfortable with it, but be aware that you're in a situation where you are surrounded by thousands of people who happen to be in your age range and are going through a collective experience called "college." That said, you will meet a lot of people, so be open.
On top of that, don't expect every relationship with the opposite sex (or same sex — whatever floats your boat) to become romantic. There is nothing like an amazing group of platonic friends with whom you may eventually sulk over your amorous affairs.
My friends and I always like to joke about getting into relationships. It's that self-deprecating humor that really motivates us (maybe we're doing this wrong). But at the end of the day, with our busy schedules and relationships not truly the number one priority in our lives at the moment, I like to believe I'll be like Shang from "Mulan." I'll become good friends with someone who I thought was a man, only to realize that she has been a cross-dresser this whole time. She'll save my life and the nation in which I live, and instead of professing my love, I'll let her know that she … uh… well, that she fights good.
It's with this that maybe you'll realize romantic relationships can arise from the least likely circumstances, but maybe that's what you — and I —want all along.