Bradley's Summer Field Guide to California's National Parks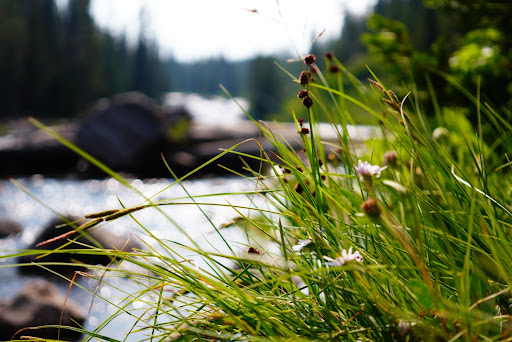 As the quarter winds down and our summer vacation is on the horizon, you may be thinking to yourself, "what the hell am I going to do all summer?" Fear not, if you have any proclivity towards adventure, scenery, or nature, I have the perfect guide to our nation's greatest treasures. If the urban life of sunny San Diego has gotten tired, read up on the three Californian national parks to make your summer extra special.
Joshua Tree National Park
Joshua Tree National Park is the closest national park to San Diego. Located right outside of Palm Springs, it is approximately a two hour drive on a good day without traffic. Known for the iconic Joshua Trees (yucca brevifolia), this national park is a desert landscape with fantastic rock formations, looming mountains with deep canyons, and a diverse set of flora and fauna. Keep your eye out for any lizards or rodents, the most common species found on the most common hiking trails. You may also find wildflower or cactus patches, marvels of their kind who thrive in such harsh conditions. For those who prefer to drive and stop along the way, there are plenty of small trails that take you to fantastic sights. For the more adventurous, plan a backpacking trip through the park, hiking the Boy Scout Trail, climbing or bouldering some sick rocks, and stargazing at night. With little to no light pollution, the stars are much brighter out there in the desert. Once you rejoin civilization, Palm Springs is a lovely place to unwind. So, if you're staying in San Diego this summer, plan a trip to Joshua Tree! Experience some fantastic natural phenomena only a short(er) drive away.
Sequoia National Park
For those looking for a more traditional or stereotypical national park, but don't feel like making the drive all the way to Yosemite, Sequoia National Park is the perfect destination. With a doable six hour drive, Sequoia is east of California's central valley in between Fresno and Bakersfield. The giant sequoias are what make this park iconic. Experience the forest with the biggest trees in the entire world as they tower above the landscape. With five-day hiking trails, you can walk among the sequoias, climb up hills and mountains, and wade with the rivers and lakes. Plenty of fish, birds, and squirrels may accompany you on your stroll through the park, and if you're lucky, you might see some bighorn sheep. With plenty of elevation change, a complex diversity of flora will, of course, enhance your journey. If you can spare the time, plan a trip to Sequoia National Park and enjoy the fresh air provided by the historic sequoias.
Yosemite National Park
Perhaps California's greatest treasure, Yosemite National Park was our nation's first National Park, established Oct. 1, 1890. One of our college namesakes, John Muir, helped create our national park system after experiencing the immense beauty that was our nation's natural landscape, specifically Yosemite National Park. While it is a seven hour drive from San Diego, this park is a bucket-list location. At Yosemite, there are a plethora of activities to enjoy. With plenty of camping, hiking, biking, bird watching, fishing, picnicking, rock climbing, and star gazing opportunities, becoming one with nature here is a simple feat. If you're feeling particularly adventurous, a hike/climb of half dome is incredibly enlightening and beautiful. Views of the entire park from the top are absolutely iconic and awesome. But, if you don't have the time for such incredible adventures, a simple drive through Yosemite Valley is sure to take your breath away. With cascading waterfalls, beautiful wildflowers, and hidden fauna, this scenic route is sure to blow your socks off. Overall, Yosemite is the epitome of national parks and a worthwhile trip anytime. Why not experience this must-see place this summer–it might change your life!
Photos Via Bradley Beggs and Recreation.gov