Mosser and Scott suffer pair of defeats early on, fall to place sixth of eight teams.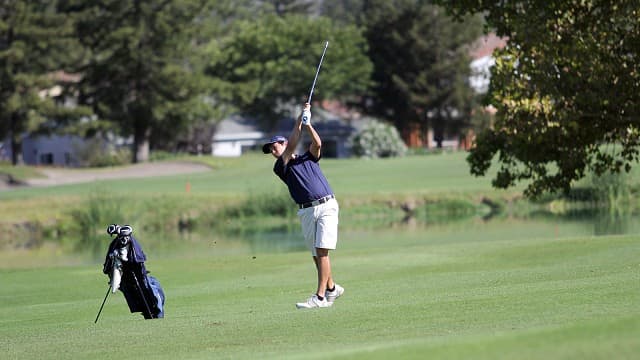 The doubles team of sophomore Britta Mosser and senior Kyra Scott competed at the USTA/ITA National Small College Tennis Championships in the Division-II doubles draw after their win at the USTA/ITA West Regional Championships in Los Angeles earlier this month. They finished sixth out of eighth after a couple of defeats on Thursday and Friday. This Triton pair is the first to win a USTA/ITA regional title and compete for a national title.
The fourth seed in the competition, Mosser and Scott lost on opening day to junior Dora Andrejszki and sophomore Nora Mindiyarova of Lewis University, 4–6, 6–3, 10–7. Mosser and Scott then moved on to the loser's draw and a fifth place contest, which they lost in two sets, 6–2 and 6–3, against senior Jessa Richards and freshman Kornelia Staniszewska of Augustana College on Friday.
"It was a great achievement for us to be there among some of the top players in the country," UCSD Head Coach Liz LaPlante told the UCSD Athletics Department. "Britta and Kyra played well and learned what they need to do to compete at that level."
Second-seeded freshman Diana Bogolii and junior Rosalie Willig of Lynn University won the doubles title, defeating top-seeded sophomore Nicole Fossa Huergo and senior Carolina Prats-Millan of Armstrong State University, 6–2,6–2, in the final.
The National Small College Championships began in 1986 and features the top student-athletes in Division-II, Division-III, Junior/Community College and the National Association of Intercollegiate Athletics. Each division features eight singles players and eight doubles teams.
Mosser and Scott are back in action at the Cal State Northridge Fall Invitational, Oct. 23 to Oct. 25 in Northridge.