Weighed down by aggressive sentimentalism, this period drama is phony and nearly emotionless.
Rating 1.5/5.0
Directed by Alejandro Gomez Monteverde
Starring Jakob Salvati, Cary-Hiroyuki Tagawa, Emily Watson, Michael Rapaport
Rated PG-13
Release Date: April 24
There is no doubt that the World War II period drama "Little Boy," even by the standards of the genre, is overly cheesy. But as the film goes on, it becomes increasingly shameless, as racism, history and faith are all conveyed with a tasteless sentimental gloss. "Little Boy" tells the story of Pepper Busbee (Jakob Salvati) and his uneventful quest to bring his father back from the Pacific Front of World War II through the power of faith. After Pepper's flat-footed, military-aged brother, London (David Henrie), is rejected from the military, their father (Michael Rapaport) must take his place in the war. Desperate to bring his father home, Pepper begins to complete a list of tasks given to him by the town preacher in order to win favor from God, among which is the task of befriending the only Japanese man in town, Hashimoto (Cary-Hiroyuki Tagawa).
There isn't much to this story apart from being a vehicle for delivering a message about the transformative power of faith and the injustice of racism. Unfortunately, the story itself is completely unremarkable and unsubtle, following a predictable pattern. No new angle is introduced to the plot after the first act, making the film feel dragged out even though it is only 100 minutes long.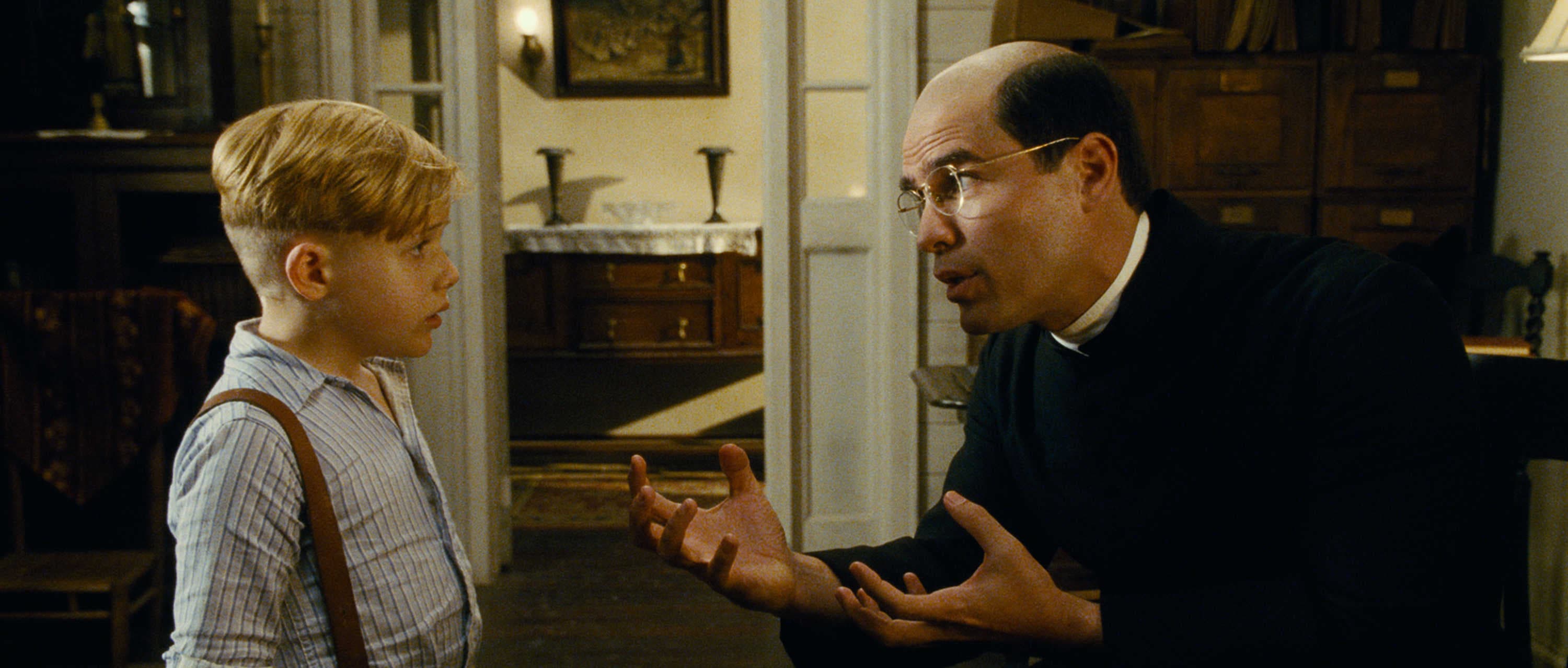 The character of Hashimoto, a first-generation Japanese-American, is perhaps the film's only redeeming quality. After being released from an internment camp, Hashimoto has been the target of racial prejudice and scorn. Tagawa brings dignity to this role, conveying a reclusive and misunderstood man who becomes a mentor and father figure to Pepper. But while the character of Hashimoto stands out, everything around him falls flat. Sure, the movie tries to be positive, but the story does not work well to convey its message. In a film such as "Gran Torino," the relationship between a racist American and an Asian teenager develops over time, and the emotional process of overcoming racial prejudice feels real. On the other end of the spectrum, Pepper and Hashimoto's relationship in "Little Boy" does not develop naturally, nor does it ever feel like Pepper has to overcome any personal prejudice against Japanese people.
Where this film almost manages to find success is in exploring its theme of racism. The film doesn't shy away from using World War II-era racial slurs and isn't afraid to show that real racism against Japanese-Americans existed at the time. However, many of the ways that racism is shown are over-the-top, with numerous cliches filled with unnecessary dramatic pauses such as, "I wasn't talking to you … Jap." Ultimately, the theme loses its impact. And this is a small part of the overall problem with the film, which is its annoyingly heavy-handed sentimentalism. Characters pause in the middle of their sentences in order to sound dramatic. Every character, with the exception of Hashimoto, acts over-the-top and lacks depth or nuance. It is a combination of the overly sappy dialogue and the actors' poor delivery that makes nothing in the film feel real or carry emotional weight. The story of "Little Boy" is simply a vehicle for as much sentimental dialogue and tear-jerking moments as possible.