Dublin-based girl group reiterates its gloomy yet redundant EP.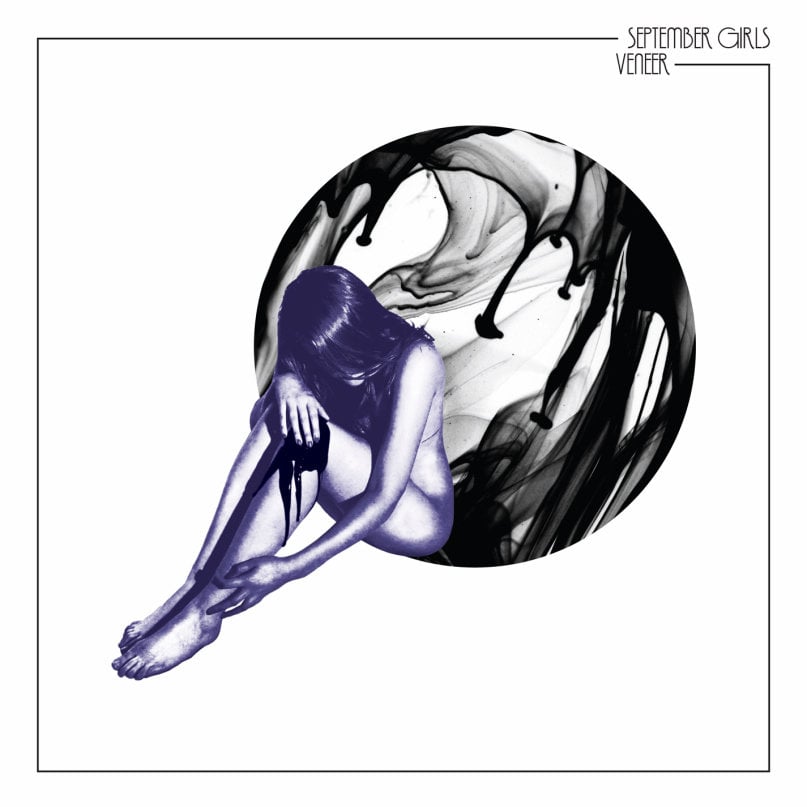 Rating: 3.5/5.0
Release Date: Nov. 24
Hallucinatory and shadowy compositions are a strange element for any band but are perfectly suitable for September Girls. Hailing from the coast of Ireland, the young band established in 2011 grasps noise-induced punk tones and implements them within its newest release, "Veneer." It's almost impossible to listen to September Girls without wanting to violently move your body to the rhythmic yet drowsy beats they embrace within each song. Despite the fact that it is only four songs and many vocals and guitar melodies become redundant, their newest EP is harmonically engaging.
Having released only a couple of EPs and one full-length album, September Girls have not branched too far away from their roots. "Veneer," the title song and single off of the EP, resembles "Green Eyed," a release from 2012, in that the guitar's intensity is slowly built as the song progresses. Along with the guitar, four members of the quintet continue to provide vocals for intricate songs like these on both previous releases and this album, adding a wide spectrum of euphonious sounds.
"Veneer" also sounds a lot like "Black Oil" and "Butterflies," two other songs off of the EP. All three songs have overwhelmingly enunciated cymbal crashes on the drums, dirty guitar melodies and echoic vocals that virtually make the short EP sound like one long song. This is a substandard feature to the album because it doesn't allow the band to showcase all of its musical attributes. Although September Girls' previous album, "Cursing the Sea," was a full-length album, it encapsulated a great deal of different vibes, ranging from beachy to urban punk. Seeing as there are only four songs that make up this distorted EP, each song should embody different tones, rhythms and vibes.
Obscure beach tunes are to be expected from September Girls, but unfortunately, the only song that contains the rugged, relaxed tone is "Melatonin." The atmospheric sound of this single song is enough to draw any skeptic listener to click and play more of their music. To many listeners' dismay, they will find that the rest of the EP does not account to the same style they heard but rather is a fuzzy and is not up to par with their previous releases. However, the discomfort that each song presents is somehow enthralling. The overpowering guitar throbs and theatrical vocals craft the EP in a peculiar way. It does just enough to reiterate their minor-key zest and relaxed vibe.