Indie-rock band Joywave delivers a flood of fun and danceable synths at UCSD's The Loft.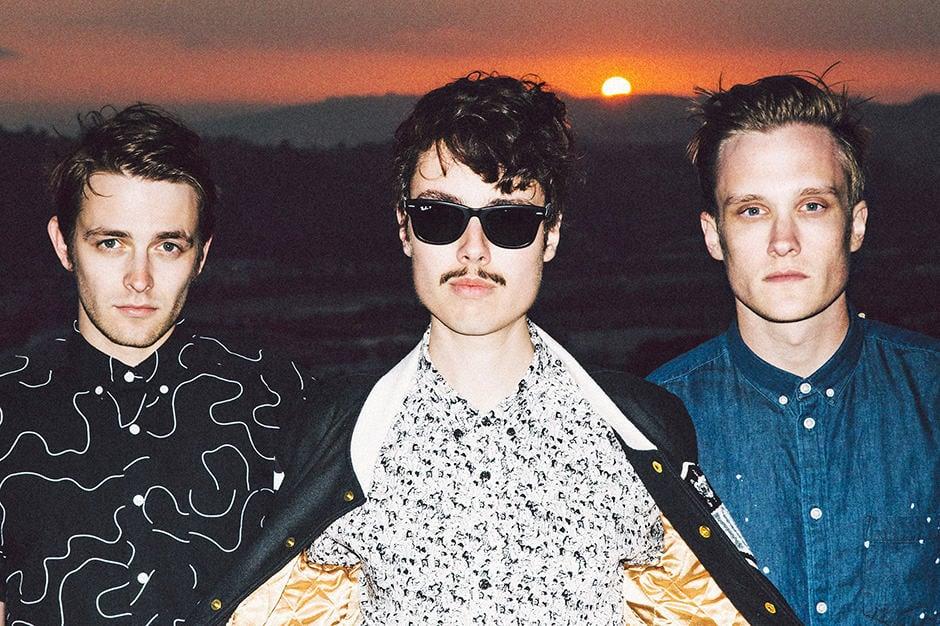 Rating: 5.0/5.0
Location: The Loft
Concert Date: Nov. 1
Opening Acts: Leisure Cruise
Around 8 p.m., the sound of a lively drumbeat forced its way out of The Loft, while a growing pack of students assembled outside the venue. Two girls were talking about Joywave, the band performing that night.
"My friend said they were good," one said, somewhat hesitantly. That, it turned out, was an understatement.
Joywave, a relatively new indie-rock band that achieved some fame for its collaboration with electronic music project Big Data for the song "Dangerous," played at The Loft on Saturday for its last concert in the U.S. before leaving for London.
Preceding Joywave was a performance by a new band from Brooklyn called Leisure Cruise, which is headed by Dave Hodge and Leah Siegel. Born out of post-Hurricane Sandy malaise, Leisure Cruise's self-purported mission is to provide a musical soundtrack for the end of civilization as we know it and the beginning of space colonization.
The crowd's chatter quieted as Leisure Cruise forewent an introduction and jumped into its first song. Siegel, vivaciously dancing and tossing her head, belted out lyrics as synths music played. Some of the songs were accompanied by videos projected on a screen next to them: One clip showed a dizzying trip down a road, as Siegel sang about driving on a highway. Between songs and cheering from the crowd, Siegel smiled and made jokes — to five people in front of her, "You're going to need to blow on me," she said, in reference to her forgetting her wind machine. After finishing the last song, Siegel gave high fives to crowd members as Joywave set up for its act.
Green lights flashed as Joywave performed its first song. By the second song, most of the crowd was dancing, and one man in the back shouted, "I love you!" to the band. Drummer Paul Brenner picked up an intense drumbeat to introduce the song "Destruction," which combined metal-like background music and lyrics with synth beats. During the song, guitarist Joseph Morinelli leapt as close to the crowd as the stage allowed, playing his guitar vertically to cheers below.
Vocalist Daniel Armbruster paused afterward and admitted this was only the second time Joywave had performed in San Diego. After making a Ron Burgundy joke, he sang two more new songs, both danceable, electronic and lively ones called "Parade" and "Carry Me."
Joywave's energy seemed to spike as Morinelli and bassist Sean Donnelly tossed their heads and Armbruster danced, running his fingers through his hair and moving close to the crowd.
The performance ended with one of Joywave's popular songs, "Tongues," which the band livened up from its studio recording by pausing to allow crowd members to sing a few lyrics. The song featured a mix of spirited synth beats and the occasional melancholy falsettos from keyboardist Travis Johansen and Armbruster, respectively. After the song ended, audience members cried for more. Armbruster just smiled and pointed out a table of EPs at the entrance to The Loft and stated that the band has a full-length record coming out March 24.
After exiting the concert, audience members could be heard humming along to Joywave's last song. Regardless of musical taste, anyone could listen to both Leisure Cruise's and Joywave's infectiously energetic songs and happily wonder what adjective better than "good" could describe them.