FLAVORS OF EAST AFRICA
Hours
Monday through Sunday 11 a.m. to 10 p.m.
Location
2322 El Cajon Blvd. San Diego, CA 92104
Recommended
Athola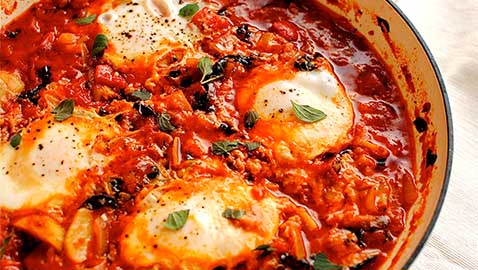 As a UCSD student, you and your friends have probably tried all the Korean BBQ spots on Convoy and every notable Mexican restaurant in the city. So maybe this weekend it's time to try something new. As one of the few African restaurants in San Diego, and the only restaurant with Kenyan food, Flavors of East Africa is sure to win over all who walk through the door.
Originally a booth at San Diego farmer's markets, Flavors of East Africa opened its University Heights doors two years ago. Owner Juen Owino uses traditional family recipes to serve Kenyan dishes that appeal to carnivores and vegetarians alike.
On Sunday night, the restaurant was pretty quiet, and only a screaming baby a few tables away interrupted the rhythmic African music playing in the background. Tapestries and handcrafted art line the walls, and a small statue of a camel served as an end piece at the table. The staff was welcoming and friendly, if on the quieter side.
To start, order a traditional African coffee or tea. The Kahawa (African coffee) is bitter, yet strong, and the passion fruit tea is sweet and refreshing. The chai tea can be a bit bland, so ask for it spicy to give it more flavor ($2 to $3 each).
If you're the indecisive type when it comes to ordering, order the sambusas — you'll get six, one of each flavor, for $4.99. They're crisp and flaky and pair well with the tamarind sauce; the spicy lentil, potato and spinach are great for vegetarians, while the spicy beef and chicken options are safe, yet still moist and flavorful. The cream cheese sambusa with coconut and pineapple is surprisingly sweet by comparison, but it's worth a try with the set of six or as a separate dessert. The Bhajia sliced potatoes ($4.99), deep-fried in lentil batter and served with a creamy dipping sauce, are basically glorified french fries. Skip them in favor of the sambusas, or spend an extra buck and get the Jungle Fries ($5.99), which are topped with meat, cheese and salsa — an African-San Diegan hybrid reminiscent of carne asada fries.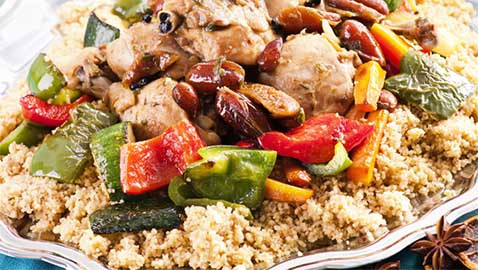 While the main dinner courses are pricey, they're served in hearty portions with a vegetable and a carb-filled "staple" dish, like rice or flatbread. Mbuzi Choma ($15.99), goat meat with Kachumbari (African salsa) and pilipili (chili pepper) was an interesting alternative to the beef and chicken dishes. While it was a little gamey, the meat was tender and paired well with the salsa, which is a high-medium on the spicy scale. Athola, partially grilled beef with chili pepper, onion, garlic and tomatoes ($16.99) is a more conservative option for hesitant diners. Order the beef stew ($12.99) if you're not ready to fully immerse yourself in Kenyan cooking.
Meat dishes aside, Flavors of East Africa has a hefty set of vegetarian-vegan menu options; a veggie-vegan dinner ($10.99) comes with two vegetables and one "staple." The Dengu (lentil curry in coconut milk) isn't too creamy, and the Biringanya (chopped eggplants in tomato sauce) is cooked with complementary spices. For staples, don't miss the Chapati, an African flatbread that's an interesting mix between a tortilla and Indian naan. Another winner is the Matoke, mashed plantains that are at once sweet and savory. If you're a fan of eggplant, be sure to order the Biringanya.
If you're not too full from your entree, try the vegan-friendly Mandizi ($4.99), fried plantains or the Mandazi, African doughnuts ($1.50). Both options are perfect for a little bit of a sugar high to sustain you on your drive back to La Jolla or as a pick-me-up before a night of North Park adventures.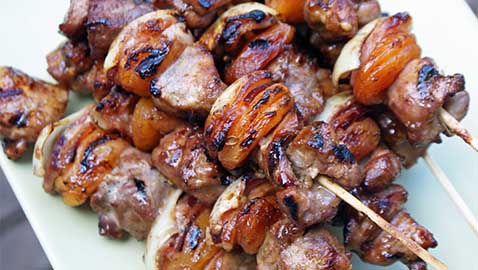 At first glance, the Flavors of East Africa menu is intimidating, but stay away from the safe choices and try something new. Traditional Kenyan food may be unfamiliar to your taste buds, but it's high time that you break from Friday night tacos and boba and check out flavors of a different continent.