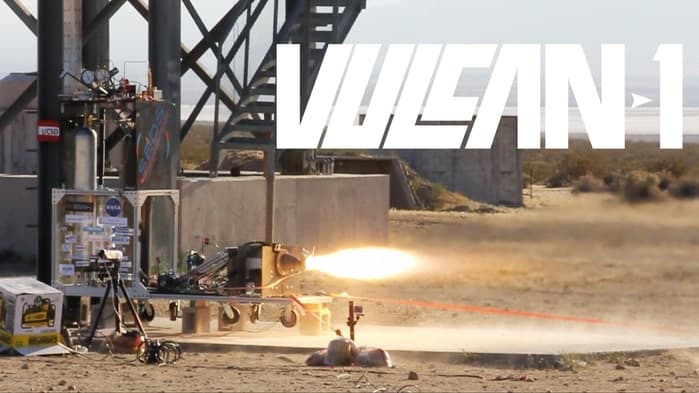 For some university students, the sky is hardly the limit.
As part of the Experimental Sounding Rocket Association's Intercollegiate Rocket Engineering Competition, UCSD's Students for the Exploration and Development of Space are set to launch a liquid-fueled rocket with a 3-D-printed engine between June 24 and 27 in Green River, Utah. For anyone not already aware, this is a feat that even NASA has yet to accomplish and which will set a world record if the rocket makes it far enough into the air. To Muir College senior and SEDS President Deepak Atyam, a successful 3-D-printed engine could be revolutionary in driving down costs of rocket-launching — something that would drastically help make space travel more feasible.
"We think this has a huge role in reducing the costs to access space," Atyam said. "By being able to reduce the costs of one of the most complex components of a launch vehicle — the rocket engine — we can immensely reduce the cost to get any type of payload to orbit."
It's a vitally important consequence of the project and one which Atyam thinks will serve as an example of how rocket-launching and economical spending are not mutually exclusive. Because the ultimate goal of SEDS and many professional space organizations is to explore space and colonize other planets, it's important to demonstrate that spaceflight is financially possible.
"We really are moving quickly to being able to colonize the moon or Mars, and it's only when we get our minds around the notion that we have the technology to do all of it, it isn't far-fetched anymore," Atyam said.
SEDS developed the rocket engine, "Ignus,"  which is made out of a nickel-chromium alloy called Inconel 718, over roughly a year and half and first tested it on April 18, 2015. Atyam believes the test was successful but said that SEDS is still analyzing its data to verify its results. He added that the test was a landmark for both academia and industry due to the number of new features used along with the engine, including different methods for weight reduction and optimization. With the continued help of some advisors from UCSD, San Diego State and NASA, SEDS hopes to successfully launch its rocket in June and, in doing so, quell some of the skepticism about the costs of these kinds of projects.
 "You just need to put the capital behind it, and that's where people like us come in. We're showing people that we can do it as students, [so] why can't you guys do it as professionals?" Atyam added. "And we're pushing them to being able to develop this technology faster and faster — not us specifically or directly, but we have a contributing role in doing that: That's what's exciting."
According to Sixth College freshman and SEDS business manager Darren Charrier, NASA's Marshall Space Flight Center provided SEDS with a research grant and funding for the engine. For a group that financed its first rocket solely off of chicken barbecue sales, this shows the greater esteem and international attention SEDS has begun to garner. The group's Kickstarter for Vulcan-1, the name of the rocket body, also reflects this; it's raised over $22,000 so far, which is roughly $7,000 more than its original goal.
Additionally, Charrier said that SEDS will set a world record for 3-D-printed engines if Vulcan-1 flies over 30 feet, which is the current world record for a rocket with this type of engine. Its targeted height, though, is 10,000 feet. If that seems like a modest goal compared to space travel, SEDS is aware of it and already working on surpassing it: Charrier's long-term plan is to help SEDS put a lander on the moon.
"That project is going to start off next year. There's two parts: We're building a six-unit cube satellite to go around the moon — it's going to go in lunar orbit and service our communications array, and that is being worked on currently," Charrier said.  "Once the people are done building on the rocket body, they're going to transition over to designing and building our lander."
The lander, which Charrier estimates will take about four to five years to successfully end up on the moon, is what is called a "soft lander," meaning that it will slowly touch down on the lunar surface. The goal of the project is to send back video imaging — something that scientists in the industry have told Charrier is important, considering the paltry amount of information that we actually have about the moon.
It's an ambitious project but one that Atyam says has a lot of potential sponsors from large companies. Given the group's extraordinary trajectory, the project may not be as unrealistic as many might see it. While part of the group works on this project, other sections of the club will continue to develop rockets with 3-D-printed engines.
"We do what we do because we love what we're doing. We're all really passionate about space, space exploration, new technologies. We don't do this just to put something on a resume," Atyam said. "People stay in the club because they really want to do something that makes a difference."