2023 San Diego Asian Film Festival Spring Showcase Review
Festival Opener – "Starring Jerry as Himself"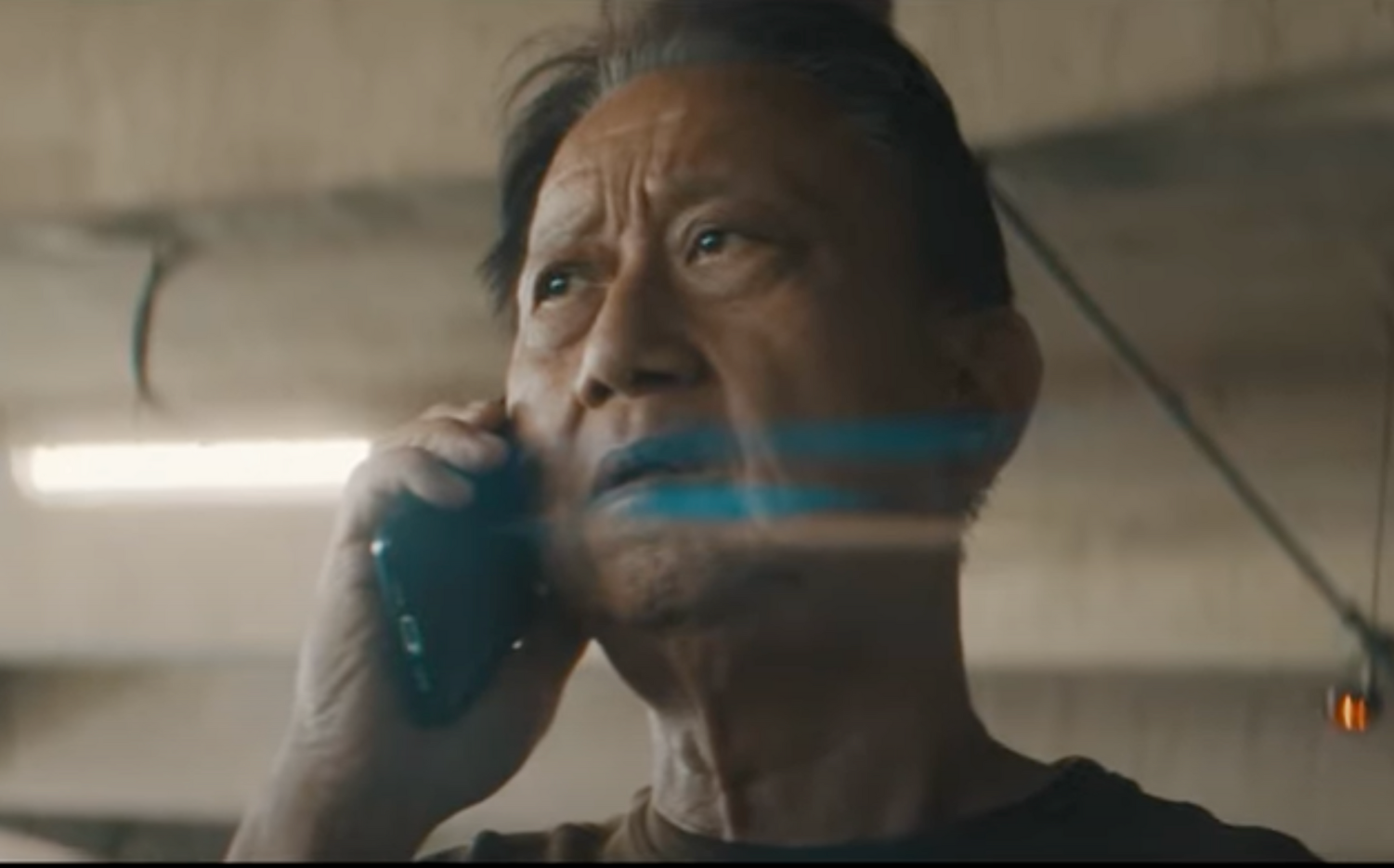 We kicked off this spring's San Diego Asian Film Festival like we did in the fall: with a documentary. This season was with a documentary that broke nearly every single rule associated with the genre — not simply because it could, but because it had to. 
"Starring Jerry as Himself" is like a diamond in the rough. It's a spectacle that can only be categorized alongside innovative past documentaries like "Thin Blue Line" by Errol Morris, or perhaps something by Terrence Malick. We're asked at the start to question our preconceived notions of what a "true story" really is and are invited to stretch those notions as far as possible. The documentary is unconventional, but it's one about an all too familiar story: an immigrant's search for the American dream. One day, our main subject Jerry receives a call, one that will completely change the course of his life. Phone scamming targeted at senior citizens is unusually common; in fact, the particular scam shown in the film is one that director Law Chen says is specifically targeted at Chinese immigrants in America, capitalizing on the latent fears of extradition and criminal prosecution from the Chinese government. Despite this, the film is meant to be universal and begs the audience to think about how we care for our senior citizens. According to Chen, in 2022 alone, roughly $3 billion was stolen via phone scams designed to attack the elderly. 
"Starring Jerry as Himself" reminds us that sometimes, to tell a good story, you have to show it not as reality, but as actuality. It takes the very real story of Jerry and turns it into a compact narrative, one of dramatized re-enactments, fourth wall-breaking humor, and classic crime movie tropes. It's heart-rending, even agonizing in some moments, but analogously cathartic. Merely describing the film seems to divorce it from the well-established form that is documentary filmmaking. 
How do you take a true story and make it entertaining for a theater full of moviegoers? Law Chen certainly found a way, in large part thanks to Jerry himself, who itemized every single detail of the events that took place and put it into what would become the blueprint for the script. It was a tall order but one that served as a bit of wish fulfillment for Jerry who had always wanted to star in his own spy thriller. 
When asked what's next on the horizon, Chen said he was not at liberty to discuss specifics; however, he did say he was not finished exploring this narrative concoction of fact and fiction. His next film will be more of a traditional narrative rather than a hybridized documentary. He's admittedly less of a "documentary film nerd" and more of a "fictional film nerd" who takes notes from the works of Michel Gondry and Spike Jonze. It's astonishingly clear that whatever is next for Chen will be similarly inspired and profound.
– Fabian Garcia, Senior Staff Writer
"Polite Society"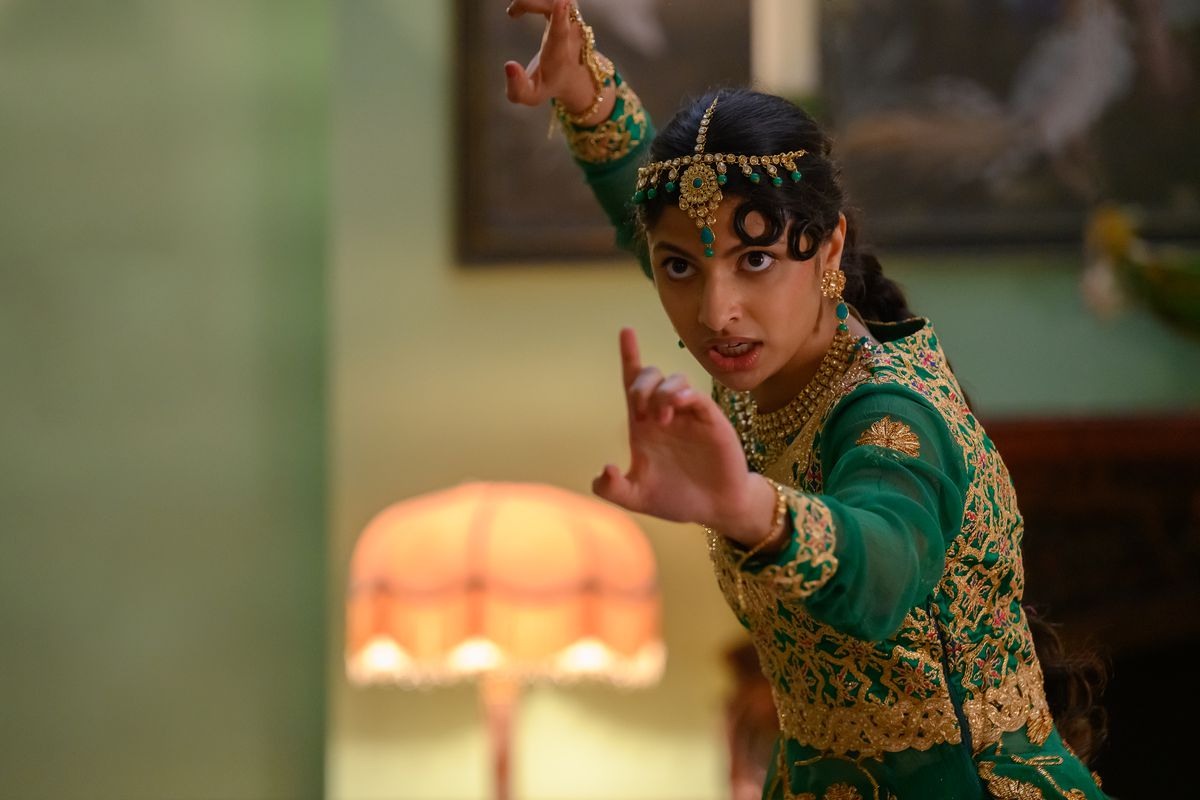 During SDAFF's Spring Showcase, I watched Nida Manzoor's "Polite Society," and I've been able to think of little else since. 
The plot is simple enough; when Ria's older sister Lena abandons her dreams of becoming an artist to marry a man that her parents approve of, Ria sets off on a mission to rescue her. The storyline is fun and easy to swallow, but the true magic of this movie lies elsewhere. 
At first glance, "Polite Society" seems like a comic book come to life. The movie is shot in a rich color palette with larger-than-life stunts and bright yellow text giving the audience titles for each chapter. It has the pace of a Marvel movie with the teenage angst of an indie film; it's simultaneously wise and unabashedly silly — perfect for Gen Z. 
"Polite Society" is also unapologetically in-your-face Desi. It's the kind of representation that you feel in your heart rather than merely seeing it with your eyes. I felt it when the camera panned over the conniving mother-in-law dressed in fuschia with "Gulabi Aankhein" playing in the background. I felt it when the tablas picked up after a slow-motion punch. I felt it when Ria's mom said, "I don't want to hear about this artist chartist stuntwoman crap." But I felt it most acutely when Ria expresses her rage toward brown boys and their doting moms. 
I was drawn to Ria immediately, perhaps because she reminds me so much of my younger sister. Priya Kansara brings a youthful energy to the role, with equal parts immaturity and idealism. Her comedic timing is impeccable, and every snarky one-liner was a hit with the audience. A large part of Ria's character also centers around her aspirations to be a professional stuntwoman. Her struggle to follow her passion drives the plot of the movie and shapes her worldview. In the film, we see her figurative battles picturized as physical fights. Kansara performed many of her own stunts, and they were beautifully executed with a Wild-West type of feel mixed with a healthy dose of Bollywood masala. In addition to adding a gorgeous dramatic flair to the film, it is a stroke of genius that allows the audience to understand and visualize Ria's internal struggles. Ria's pain is easy to see in the form of blood trickling down her cheek, and her victories are easy to see when she lands a devastating blow. Aside from the physical implications of her passion, Ria is also dealing with the societal disapproval of trying to become a stuntwoman. In this experience, at least, she is not alone. Ria relies heavily on the support and approval of her older sister, Lena; as long as Lena believes in her, Ria doesn't care if the rest of the world gives up on her. 
Ritu Arya plays Lena with a sense of ease and delivers a nuanced portrayal of the eldest daughter in an immigrant family. She is struggling between following her dreams and finding comfort in stability. Her wavering sense of belief in her own ability toes the line between being defeated and being realistic. As the eldest child, her decisions serve as an example for her younger sister. When she chooses to follow her parents' wishes, it is an inevitable betrayal to her sister, who always envisioned them on the same team against their clueless parents.
Ria sees her sister's yielding as her own defeat; if Lena gives in to society's demands, who will protect Ria from the same fate? This dynamic is at the forefront of "Polite Society": how long must Lena bear the brunt of her sister's expectations? How can she grapple with her own failures while simultaneously disappointing her parents and disillusioning her younger sister? Is this even a fair burden for one person to carry? Can she free herself from these responsibilities? Does she even want to? Lena doesn't have all the answers, but she's willing to search for them. 
Ria knows that her sister isn't perfect, but she is inspired by her. She looks up to her sister and is devastated to see the world beating her down. Her goal isn't just to save Lena from a disastrous, lifeless marriage but to bring back her sister's spark. Lena has always been her number one supporter, and she can't stand to see her sister crumbling under the pressures of society.  
This film is truly a masterclass in balance. It somehow feels fresh but still achingly familiar; new but painfully nostalgic. "Polite Society" made my heart soar, and it made my heart sink. It made me laugh, and it made me cry. At the end of the day, "Polite Society" is a celebration. It's a celebration of sisterhood, a celebration of immigrant identity, a celebration of South Asian culture, and a celebration of films. And I guess the best thing I could say about this movie is that my sister would love it.
– Medha Upadhyay, Senior Staff Writer
Nam June Paik: "Moon is the Oldest TV"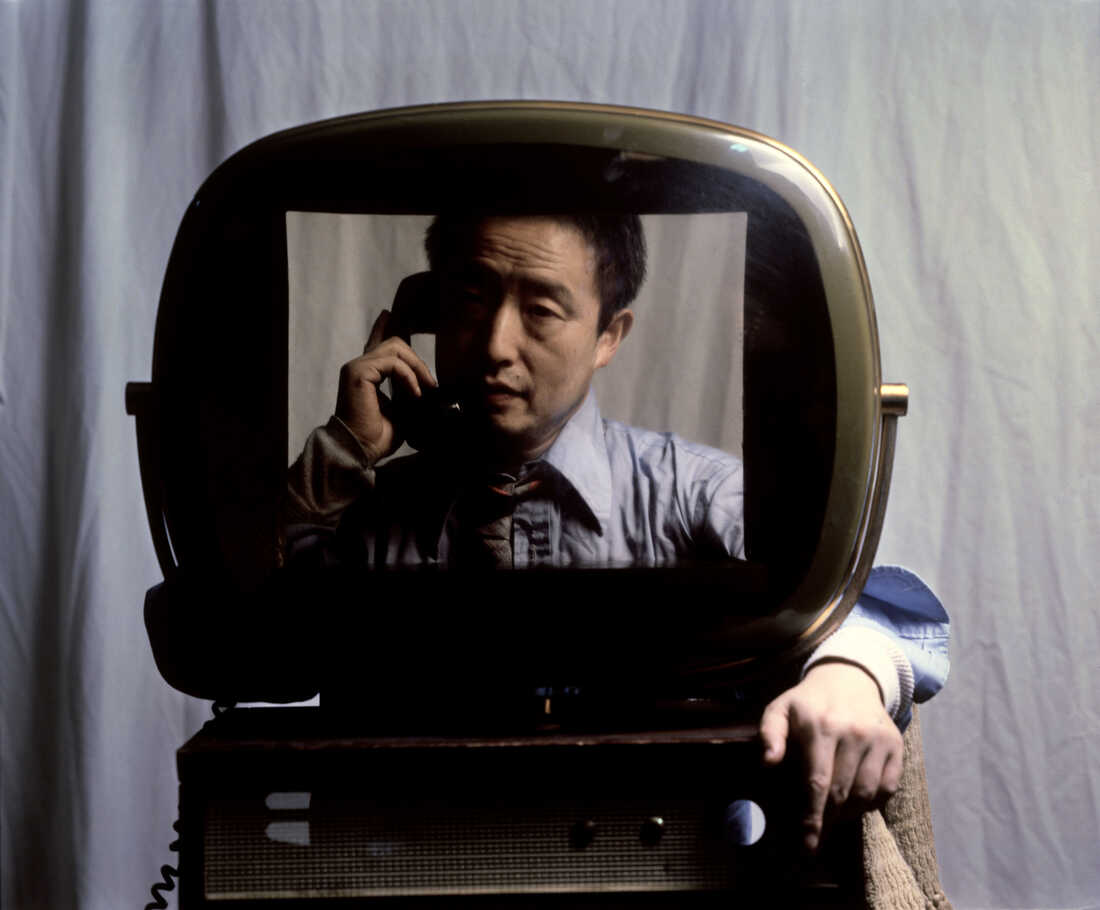 There is a TV graveyard outside of UC San Diego's Media Center and Communication building. The skeletal remains of several TV sets are hidden among the shrubs and vegetation of Thurgood Marshall College, urging communications students to fully consider the gravity of their future professions: although we are not always aware of it, technology and film are deeply woven into the landscape of our nation. 
Nam June Paik's graveyard art piece "Something Pacific" for UCSD's Stuart Art Collection is an unmistakable social commentary and reveals the artist's prophetic insights on the state of modern television. Paik, an avant-garde Korean artist who immigrated to New York in the sixties, is dubbed the "father of video art" for pioneering the use of video as a creative medium. Given this title, it's somewhat bewildering that Amanda Kim's film, "Nam June Paik: Moon is the Oldest TV," is the first in-depth documentary on the artist. "Moon is the Oldest TV" explores Paik's influence on the art world through interviews, readings from Paik's own written work, and footage from his earlier life. We are left with an eccentric portrait of a deeply complicated artist. While Paik's art is undeniably rooted in his past life in Korea and his experience as a wartime immigrant, it is also incredibly forward-looking. Much of Paik's early experiments with television and art convey an image of our future that is inextricably tied to media. His prescient 1995 work "Electronic Superhighway: Continental U.S., Alaska, Hawaii" is a sprawling TV bank that doubles as a map of the United States. The map and its accompanying video broadcasts demonstrate the ubiquity of the internet and warn against the homogenizing effects of unchecked media consumption. In an era defined by TikTok algorithms and Elon Musk's dominion over Twitter, Paik's art provides us with a roadmap for navigating our current moment. 
– Sarah Delima, Senior Staff Writer
"Days of Being Wild"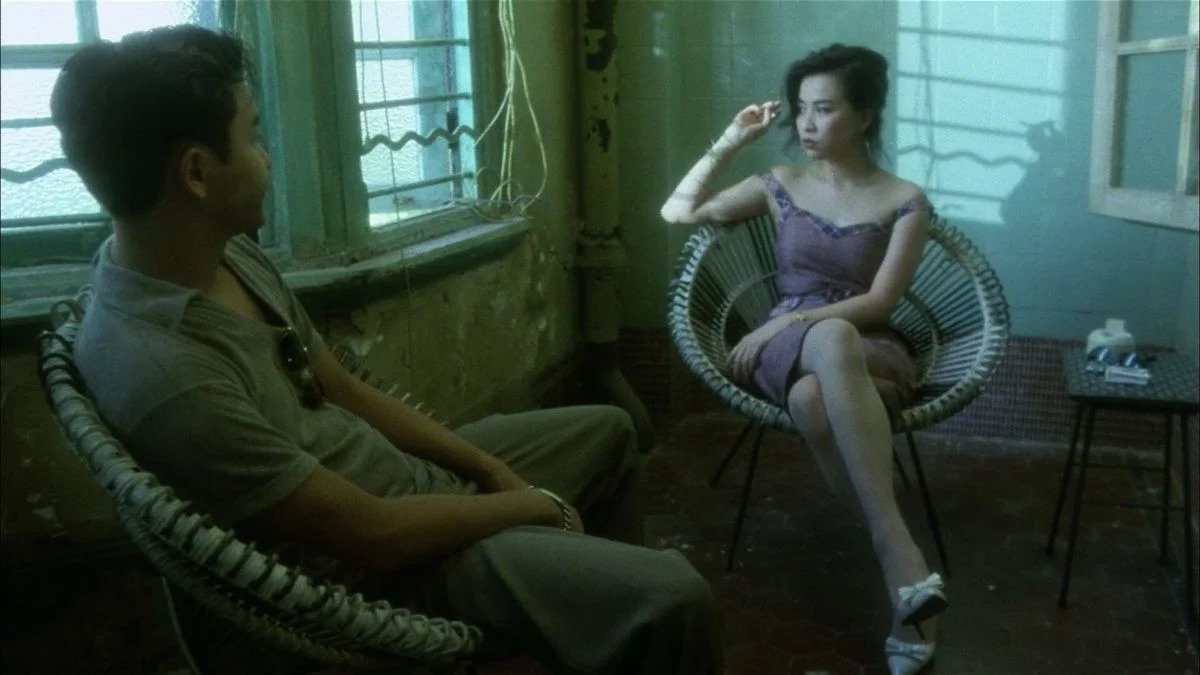 There comes a point in life when you wonder how you would get on as a straggler. Drifting through life without a care for the state in which you leave others after you have outlived your initial interests. But can you be content as a never-landing bird floating through people's lives while remaining unaffected? Or will the gusts from those along the way seep into your consciousness and rest there until the last?
"Days of Being Wild" by Wong Kar-Wai follows Yuddy (Leslie Cheung) as he floats through life attempting to imitate this never-landing bird, only concerned with various women and finding his birth mother. Cinematographer Christopher Doyle's first foray with Wong Kar-Wai exhibits glimpses of wuxia-esque action presented alongside sensuous and lingering close-ups — a persistent pattern in Wong's next films. Wong's signature repetition of slow and somber tracks emerges from the film, condensing lifetimes of emotion into a simple melody. Leslie Cheung's womanizing and angsty performance is complemented by a restrained and temperate Maggie Cheung and a fiery and eccentric Carina Lau. Forever looking forward, Wong ends his film with a beginning: Tony Leung appears as an unnamed and silent man exiting his room for the closing seconds of the film, leaving the audience to wonder what is to come.   
"Days of Being Wild" marks a triumphant point in cinematic history: the birth of a great auteur and his style. Rough and aspirational, it is an inspiring showcase of rare talent and a promise for more. Though Wong was unable to secure funding for his proposed sequel within Hong Kong, the support of international enthusiasts allowed him to create the informal additions to this story, "In the Mood for Love" and "2046," cementing himself as the leading auteur by the turn of the century.
– Matthew Risley, Senior Staff Writer
Mystery Kung Fu Theater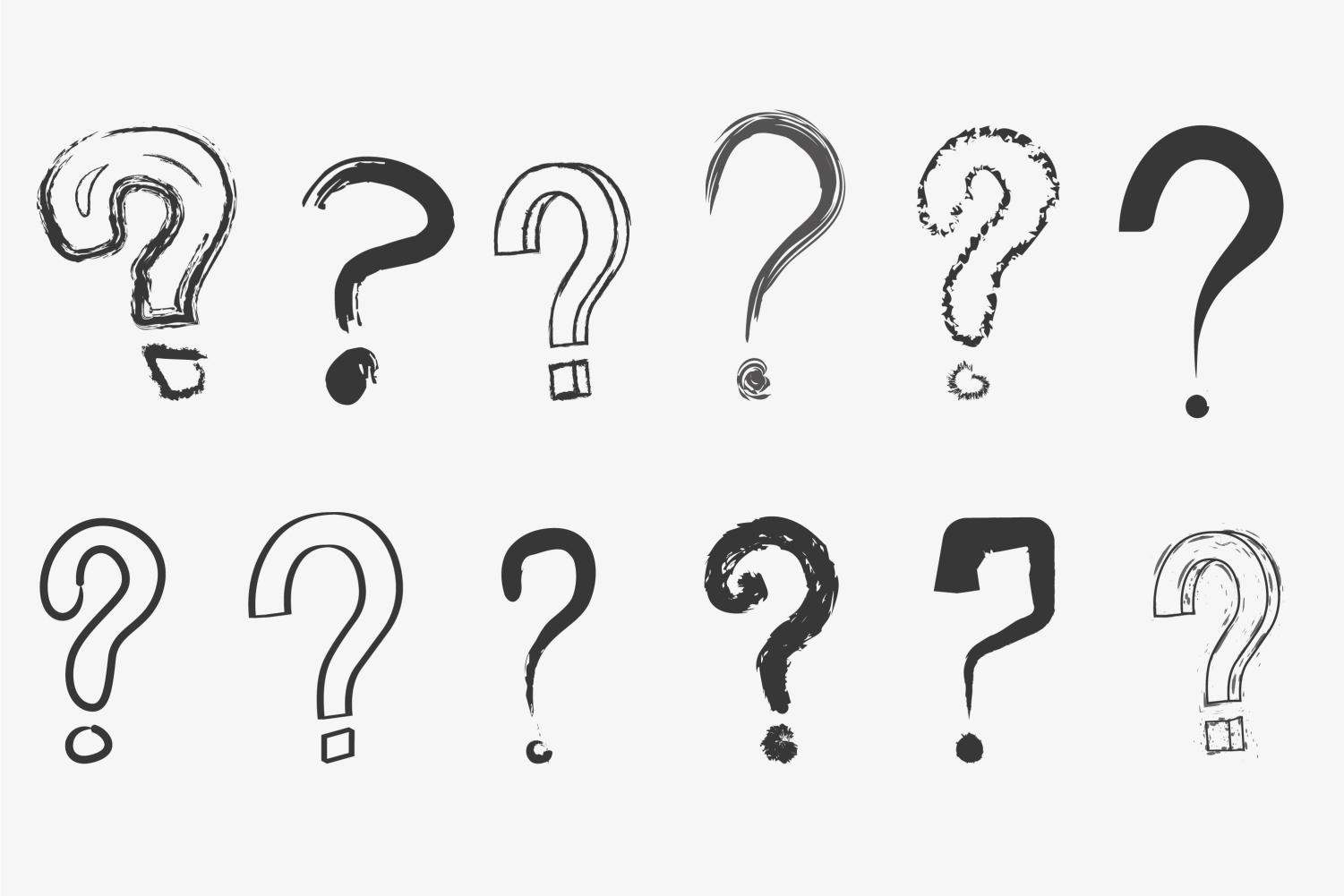 Content Warning: This film contains themes of sexual assault.
*I will be using pseudonyms for both the actors and the characters they play as to not reveal the identity of the film*
The Mystery Kung Fu Theater for this year's Spring Showcase was truly a doozy. I can't tell you what the film is because then it'd no longer be a mystery; you truly just had to be there. However, I can try my best to allude to the film and explain it without giving away its identity. The film stars Larry Cho and Billie Jo Reindeer as Ying Song and Bao Short Chu, respectively, in a master-pupil to lovers story … with what I thought to be attempts at social commentary? 
In the film, Ying Song starts off as a beggar who is taken into multiple kung fu sects. He begins with a toad style sect with a crackhead-esque man who insists Ying calls him dad. Then, after stumbling into Oui Yolk-soup (Lui Chung), a master of a Taoist monk sect who knew Ying's father — who is later revealed to have been vanquished by Oui and his wife, which adds conflict later in the film as Ying tries to confront Oui and his wife, only to realize the truth of his father's bad doings — joins his sect. However, after being bullied into submission by both the teachers and students, Ying escapes and runs into Bao's sect, who takes him in per the request of her dying master. Throughout the film we get occasional appearances of the main antagonist of the film: Mongolians, who get their ass handed to them so badly — their deadly fidget-spinner weiding super warrior literally blows up at the end of the film and causes the movie to just abruptly end. Also, I couldn't omit this part: after learning the truth of his father and running away, Ying Song falls down a cliff, where he meets a literal big bird who can understand Chinese, who teaches Ying Song to be a stronger warrior as Song teaches him how to fly … truly this film has it all. 
In addition to the plot bursting at the seams, the film attempts to tackle topics like the ludicracy of the master-pupil system and the abuse that's allowed because of it, the arbitrariness of forbidding a master and pupil to be in a relationship, and … umm … sexual assault … yeah … and the SA'er receiving a very abrupt redemption arc … mind you … this film came out the same year as "Return of the Jedi," "Scarface," "Flashdance," and "The Outsiders" … I think even back then this plot point would have been a bit much. 
While I always enjoy consuming obscure media and even revisiting it at times, even if you could figure out the film's identity through my summary, I think you should keep this one a mystery.
– Hector Arrieta, A&E Editor
Festival Closer – "Jamojaya"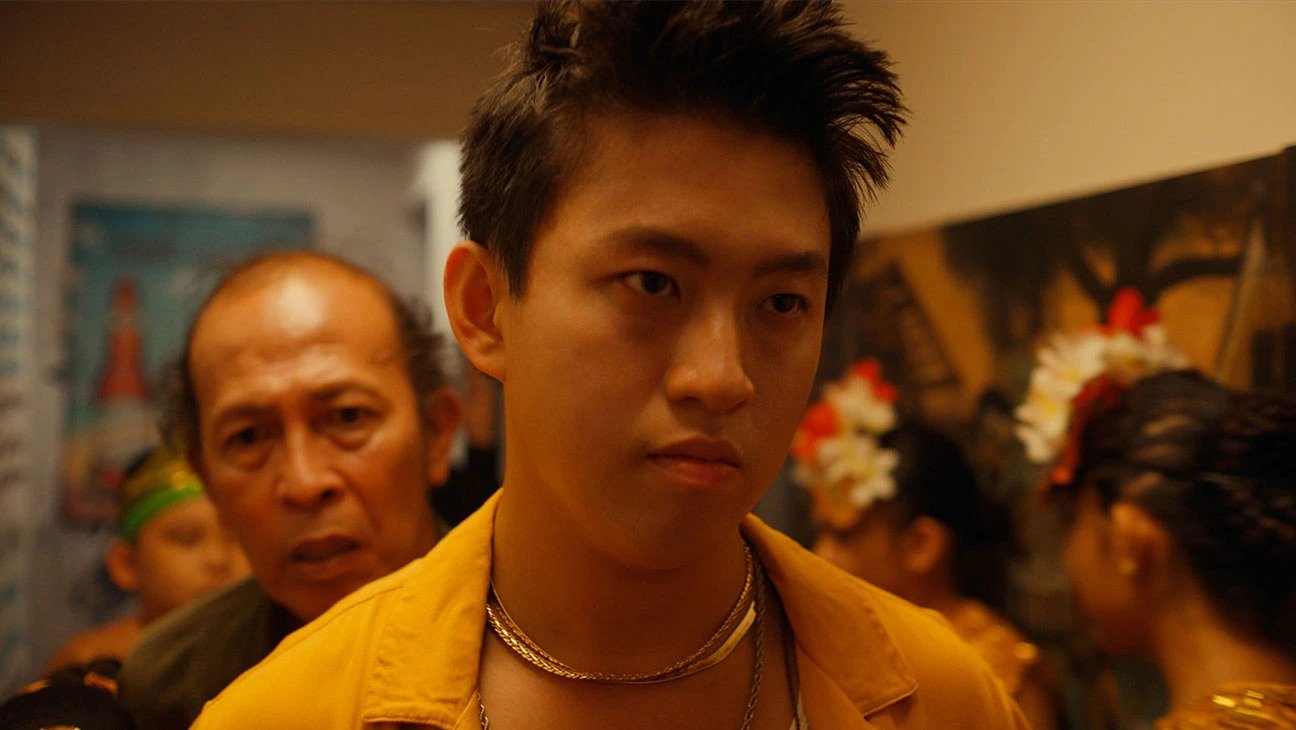 "Jamojaya" was slated to be the big closer of the festival, starring Brian Imanuel — better known by his stage name Rich Brian — and directed by Justin Chon of "Twilight" and "Blue Bayou" fame. 
Chon is deeply inspired by Wong Kar Wai. This much can be inferred from his producer's comments about his production style and direction for this highly ambitious film. Everything right down to the film's dynamic cinematography and the laissez-faire attitude Chon reportedly had on set was very reminiscent of the highly acclaimed director. It's certainly a good choice of artist to mimic; post-movie, his producers told us that the production team would go into each day of shooting without a shot list and would make up pieces of the film as they went along. Some of the film's key scenes were even changed just weeks before it premiered at the Sundance Film Festival. What this goes to show is that, no matter how creatively spirited and artistically driven the film may appear, the way these choices inevitably manifested on-screen ended up blemishing the experience more than enhancing it.
It would seem Chon may have flown a little too close to the sun; instead of going out in a blaze of glory, the light simply faded away. However, that's not to say the experience was horribly unbearable. The performance from Yayu A.W. Unru as James' (Rich Brian) father is nothing short of breathtaking, with many looming scenes portraying his casual existence so estranged yet intimately at the same time. There's an expertly crafted one-take near the beginning that is so deftly hidden you barely even notice until it finally decides to cut after around 10 minutes of non-stop movement. 
There is a lot of good buried underneath "Jamojaya." The film attempts to explore elements that could be synthesized into a standout piece about generational gaps, father-son relationships, the music industry, and the mountain of other themes that the film tries to explore. Unfortunately, that just isn't the case here; none of its shining moments are ever properly developed, always followed by something pointless or overly contrasting. There's a distinct lack of focus and unrestrained lackadaisical direction that seems to pull the rest of the film down underwater to unceremoniously drown. 
When asked what message the film wanted to leave the audience with, producers elected to not give personal answers. Instead, they reoriented to focus on the idea that everyone should take away something new and personal to them. While this was a bit of a sour note to end on, one bad apple does not spoil the entire tree.
With this year's Spring Showcase closing out, we hungrily look forward to the SDAFF Summer Showcase with excitement.
– Fabian Garcia, Senior Staff Writer
Images courtesy of Asian Movie Pulse, Polygon, NPR, Hollywood Reporter, Jim Thorpe Independent Film Festival, The China Project, and Creative Fabrica