SDPD Made Premature Dismissal of Race as Motivating Factor In Crossroads Shooting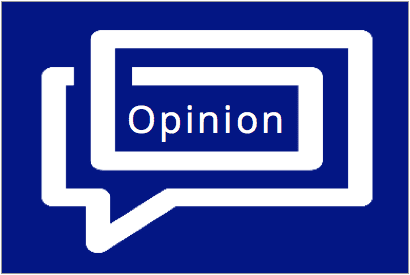 When a white man walks into an area predominantly occupied by people of color and starts to shoot at them, it's hard to believe that race did not play a factor in this type of crime. At the shooting at the La Jolla Crossroads Apartments complex on April 30, this was exactly what happened. However, less than 24 hours after this crime occurred, San Diego Police Chief Shelley Zimmerman said in a press conference that there is no reason to believe this crime was racially motivated. On May 3, A.S. Council members released a statement about the shooting, characterizing it as "a hate crime that was blatantly rooted in anti-blackness." The UCSD Guardian Editorial Board recognizes the role race played in this crime and denounces the San Diego Police Department's hasty dismissal of a racially motivated crime.
The SDPD maintains that the perpetrator was "despondent" over his recent breakup with his ex-girlfriend and that this was a spontaneous act of violence. The gunman called his ex-girlfriend and told her that he had just shot two people. He then kept her on the line while continuing to shoot people. Witnesses say that he reloaded his gun several times. Zimmerman believes that he wanted his ex-girlfriend to hear what he was doing. Zimmerman added that "the victims were targeted for no other reason but their mere presence in the vicinity of the suspect." However, a police affidavit revealed that the gunman's sister, after finding out about the shootings, went to Crossroads, worrying that her brother might have been involved. Police searched his apartment to make sure that he did not harm his roommates or ex-girlfriend. The police found a full gun magazine and other gun-related items. This evidence indicates premeditated murder, especially considering the "despondent" state he was in. But premeditation doesn't necessarily constitute this as a hate crime.
The Federal Bureau of Investigation defines a hate crime as a crime "motivated in whole or in part by an offender's bias against a race, religion, disability, sexual orientation, ethnicity, gender or gender identity." However, hate in itself is not a crime, and hate-based crimes can be difficult to determine, especially when the offender is dead, as is the case here. Of the seven persons shot, five are black, one is Latino and another is Caucasian. Witnesses allege that the perpetrator spared a white person. Given all of this evidence, it is perplexing why the SDPD so adamantly refuted the role race had in this crime.
Did the gunman consciously seek to shoot people of color? That is difficult to answer, and we will probably never get a definitive answer to that question. However, it seems apparent that the gunman intended to shoot people that day. Perhaps he did not consciously think about who he would shoot, but the fact is that he shot people of color. Thinking of black victims of police shootings, it is clear that implicit bias — ideas and attitudes that affect a person's actions and understandings unconsciously —  is at work. Studies have shown that training people to address and obliterate their implicit biases can prevent unlawful shootings of black people. A comparison can be made to this crime. Though we'd like to think that police are not actively targeting people of color, people of color are the ones who are killed at a higher rate than persons of other races and ethnicities. Though the gunman at Crossroads might not have sought out people of color, his implicit biases against people of color could have been a factor in who he decided to shoot and who he decided to spare.
The SDPD's premature conclusion about the motive of this crime is concerning. Whether or not the perpetrator sought that day to shoot people of color is not something that will be proven in this case, but it doesn't need to be in order for SDPD to have recognized, let alone considered, the racial motivation inherent in the outcome of the shooting. We hope that in the future, our law enforcement will more carefully examine the nature of a crime before dismissing other valid conclusions because if it walks like a hate crime and talks like a hate crime, it just might be one.