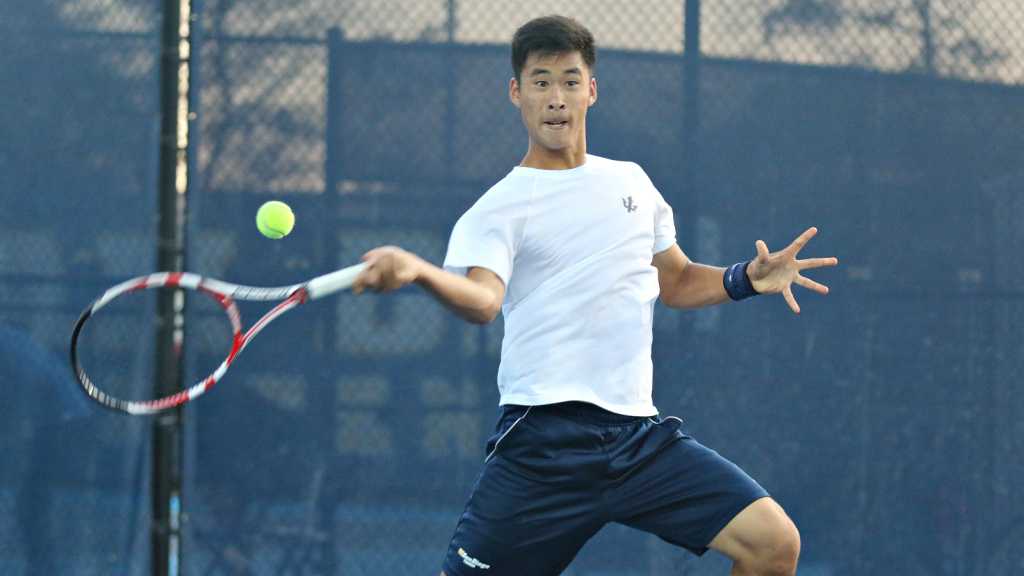 Saturday marked the end of the regular season for the UCSD men's tennis team as it battled Claremont-Mudd Scripps. However, it did not have its best outing and, as a result, took a 7–2 defeat against the second-ranked team in Division III at the La Jolla Beach & Tennis Club.
UCSD ended with an overall regular season record of 13–9.
At the No. 5 spot, senior Horea Porutiu gave the Tritons their first victory of the day with his win in straight sets against freshman Avinash Vemuri, 6–3 and 6–4.  
In the third spot, sophomore Justin Zhang defeated junior Daniel Morkovine to give the Tritons one of two victories in singles play. The match was highly contested, as Zhang lost the first set 7–5, but responded with a 6–0 win in the second set. A tiebreaker was needed to settled the match and Zhang slightly edged Morkovine for the win at the end, 15–13.  
However, No. 1 sophomore Eric Tseng lost in a close match against senior Skyler Butts, 7–6 and 7–5.  
UCSD will now have its sights set on the NCAA Championships, since the Tritons will most likely earn a their way into the tournament as a top-three team in the West Region. The Tritons await their fate until selections are officially announced on Tuesday, May 3.