Caffeine Crawl SD
January 22-24, 2016
Water may be the source of all life, but coffee is what makes living worthwhile. Arguably, booze comes at a close second, but at least coffee keeps humanity relatively conscious. Mankind has become so reliant upon this liquid gold, that if one had to choose one beverage to drink for the rest of their life, coffee would be the one chosen—forever and always.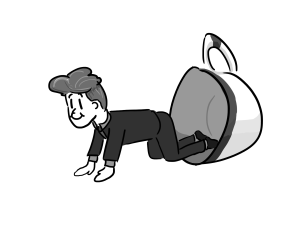 Lucky for all SD coffee fanatics, there is finally an event just for this cappuccino sipping crowd: San Diego's third annual Caffeine Crawl. Starting on Friday, Jan. 22 at 2 p.m. in North County, participants will stop at four local coffee shops (with a fifth joining in as a pop-up), before hitting the streets of San Diego Saturday morning for multiple routes by car, bike and foot. Saturday afternoon routes start at 1 p.m., 1:30 p.m. and 2 p.m., and there will also be times available on Sunday morning, starting at 11 a.m.
Tickets start at $25, which gets you coffee, tea, chocolate, coffee-themed cocktail and a goodie bag at six or more local coffee shops. To purchase tickets and to see a full list of participants, check out the website: www.caffeinecrawl.com.
Muir Woods Latte Art Throwdown
January 27, 2016
To all the macchiato mavens, fair trade fanatics and espresso enthusiasts out there, the Iron Chef America(na) event that all java dreams are made of is about to take place. This upcoming Wednesday, Roger's Market is hosting preliminary rounds to the Latte Art Throwdown, with final rounds hosted at Muir Woods and featuring the work of professional milk frothers and amateur baristas alike.
Based on last year's triumphant throwdown, participants are expecting an even bigger turnout to witness the best latte signature masterpieces UCSD has to offer. With foam as a beast of a medium, these baristas must execute each design quickly to create stunning showstoppers. Lactose canvases ornamented with variations on traditional inverted Rosetta tulip designs and exotically intricate free pour creations act as an outlet for the barista's inventive aestheticism au lait.
With fame, fortune and a mystery coffee-related prize on the line, only the best from the competing coffee curators is expected. For our friends who prefer to consume rather than compete, the Latte Art throwdown offers live music for onlookers and a pour over bar to cater to every coffee connoisseur's need. But for those up to the challenge, the only requirements include the ability to pour a shot and to steam milk, sans red solo cup and microwave. So sign up today and may the best bean win.