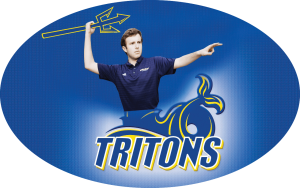 Three academic days.
That's the total elapsed time I have been allowed to remain in my long-awaited retirement from contributing to the UCSD Guardian. Yet, here I am, a last-quarter senior reporting from the fourth floor of Price Center chronicling this week's A.S. Council meeting. (Editor's note: if you keep volunteering, we will keep taking advantage.)
That said, Wednesday's meeting began slightly later than anticipated. When Council finally gaveled in at 6:02 p.m., I awoke from my peaceful slumber at the front of the Forum, jolted awake to the sounds of roll call and some latecomers cramming more chairs into the already crammed table.
Sarah DeVore, the current Eleanor Roosevelt College Council president, was introduced to A.S. Senators as the new Panhellenic Council President. She told council members she plans to serve as a liaison between the Greeks and Council, in addition to her responsibilities to ERC. Though she now holds two positions with A.S. Council, she is only entitled to one chair, which seems like a bit of a rip-off.
Representatives for the FUSION dance competition — an event planned for April that they say will showcase an in-person hip-hop experience — made a pitch for over $15,000 to hold and improve this year's competition. The request came in the form of $8,849.52 to FUSION directly and another $9,000 to FUSION's partner organization, the Multi-Asian Student Association. Council approved the funding.
Council came to a brief halt after Vice President External Affairs Allyson Osorio's BBC video failed to play as the speaker's laptop had not had the most updated version of Adobe Flash Player installed. It ended up being this video: http://www.bbc.co.uk/news/10462520.
Instead, Council broke into a moderated caucus to discuss a possible University Centers referendum to raise fees to fix up Price Center and potentially the Che Cafe.
University Centers Advisory Board Chair Claire Maniti explained that UCEN is losing money, and the only way forward is through raising student fees to meet increased demand for operations and repairs. Maniti said that UCAB is looking at two proposals. The first, an $18.70 fee increase that would guarantee repairs would be made to the Che Cafe, which is in danger of closure.
"This is [the] smallest amount that includes Che Cafe renovation as a line item," she said.
This referendum would include a clause that would reduce the total UCEN fee by
$6.85 in the fourth year of the fee, though the fee would also be subject to annual increases of 2.9 percent every year for the life of the referendum to keep up with inflation. The $6.85 drop-off in 2019 would be due to the Che Cafe no longer needing renovation funds beyond the first three years.
The second proposal was for only $14 in increases and would not include any funds for the Che Cafe. In either proposed referendum, Price Center receives a much-needed facelift, an infusion of cash for maintenance and the addition of new power outlets and computers for the student union.
Only one referendum can make the spring ballot, but there are several hurdles for any proposal to appear during the 2015 Spring Quarter elections, including final approval of a selected plan by the UC Office of the President and the Graduate Student Association.
A quick straw poll showed that most Council members support only the $14 increase, but also further discussions at A.S. Council meetings.
Also on the big picture plan for campus is the Starbucks replacement of Cafe Roma, which Campuswide Senator Bryan Dierking — who said he had attended the most recent UCAB meeting as a proxy for VP Campus Affairs Amber Hawthorne — said is coming along nicely. The new facility will have larger capacity than did Roma and will have more study stations and power outlets.
The A.S. Food Pantry is hoping to have a grand opening ceremony during Week Four after its scheduled construction will conclude in two weeks. A.S. Council approved a charter for the A.S. Triton food pantry … after AVP Enterprise Operations Austin Peters insisted that the whole document be read aloud. I wish I had brought Advil with me.
Warren Senator Jesslyn Myers announced that students can go to a Triton Shirt Swap happening this Friday to get a free Triton spirit shirt for turning in an old T-shirt — as part of her senator project.
"This will be interesting because 350 people are going on Facebook, but we only have 50 T-Shirts," Meyers said.
The shirt swap precedes a doubleheader basketball game against Sonoma State University.
Revelle Council President Soren Nelson reminded A.S. council that a senator position for Revelle College is still available. Soren's so good at his job, I'm not sure why he doesn't just take that job as well.