Ohio-based five-piece opens the night with a polished performance worthy of a headlining act.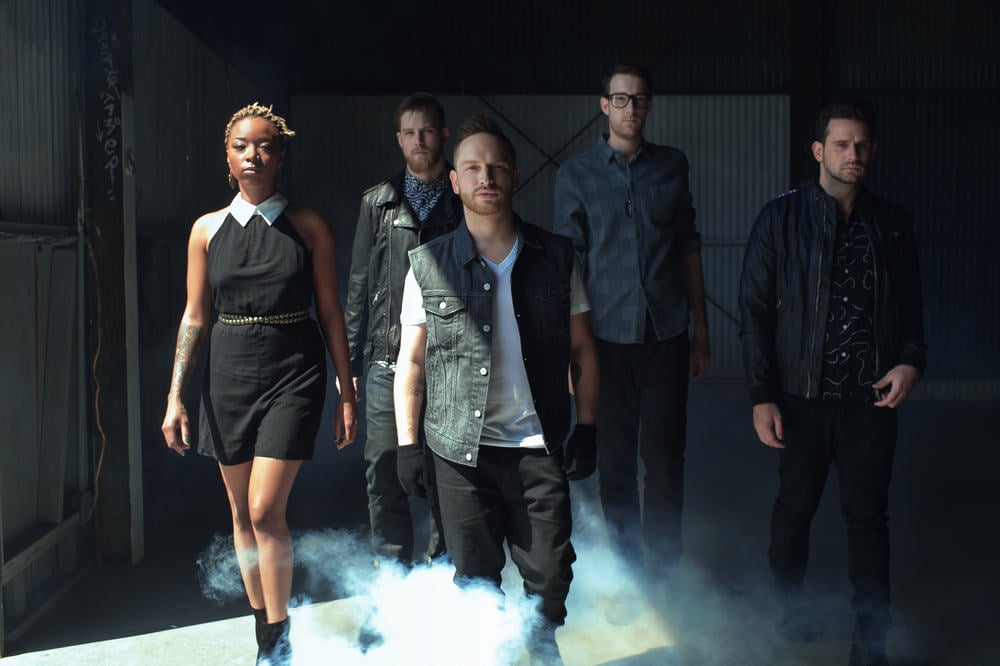 Rating: 4.0/5.0
Location: House of Blues
Concert Date: Oct. 30
Other Acts: Bad Suns, New Politics
It's rare that an opening act manages to silence even the conversationalists at the back of a crowd and rarer still when it persuades them to sing along to a set of songs they've never heard. But on Oct. 30, alternative rock band SomeKindaWonderful succeeded in piquing the interest of an audience that had spent hours waiting in line to see fellow acts Bad Suns and New Politics at the San Diego House of Blues. Fortunately, SomeKindaWonderful didn't take the stage with the intention of being forgotten among more anticipated acts; with an eclectic collection of songs and an infectious energy, they gave a performance worthy of a headliner.
As the lights dimmed, an odd assortment of characters took the stage; whereas most bands seem to share a single style reflective of their genre, SomeKindaWonderful appeared to be an unclassifiable fusion of different backgrounds. But the band's unlikely start reflects this appealing strangeness. A little over a year ago, frontman Jordy Towers left a major record label in Los Angeles to embark on a soul-searching mission that would find him befriending his future bandmates in a remote Ohio bar. The five-piece group rapidly recorded their first single, "Reverse," which climbed charts and gained a fair amount of radio play with the support of LA radio show, KROQ. Yet, despite their overnight success, SomeKindaWonderful hasn't had to rely on only a hit single to win over fans. A performance at the House of Blues proved the indie band capable of delivering an energetic, soulful performance.
As the set progressed, the songs seemed to fit the band's general character: They flowed from one genre to the next and drastically altered the environment of the venue every five minutes. The distinct arrangement was no doubt the result of the group's diverse musical tastes. Guitarist Matt Gibson — a sharply dressed fellow with glasses and spirited dance moves — contributed a bluegrass influence that beanie-wearing frontman Towers layered with hip-hop beats and rap verses. Add Sarah Dyer — the dreadlocked percussionist and backing vocalist — to this mix and the music gains an impassioned neo-soul feeling.
Yet it was their ability to unite these distinct energies that made for such an entertaining show. In their animated performance of "Burn," Gibson switched out his guitar for a ukulele and exchanged places with Towers for center stage. Bright green lighting supplemented the upbeat ukulele riffs, and the band broke out into an infectious dance that spread to the audience. Towers peppered each song with dramatic pauses, lively dance moves and dramatic expressions aimed at and returned by Dyer, who paced across the stage while shaking her hips and rattling her maracas. When Dyer finally had the opportunity to contribute a short vocal solo, she expressed an impressive range that would have bolstered the performance had she sang in more songs.
Despite delivering a sound less mature and much smaller than that of headliner New Politics, SomeKindaWonderful achieved exactly what opening acts are supposed to: They energized the crowd with a spirited performance that prepared it for the main acts. That isn't to say the band is destined to remain merely a talented opening act. With a memorable stage presence and an uncommon blend of genres, SomeKindaWonderful will be headlining its own shows in no time.