It took a poised comeback effort, but the No. 6 nationally ranked UCSD men's water polo team stole a 9–7 road victory over No. 16 Loyola Marymount University this past Friday. The Tritons improved to 10–8 overall on the year and remain 4–0 in the Western Water Polo Association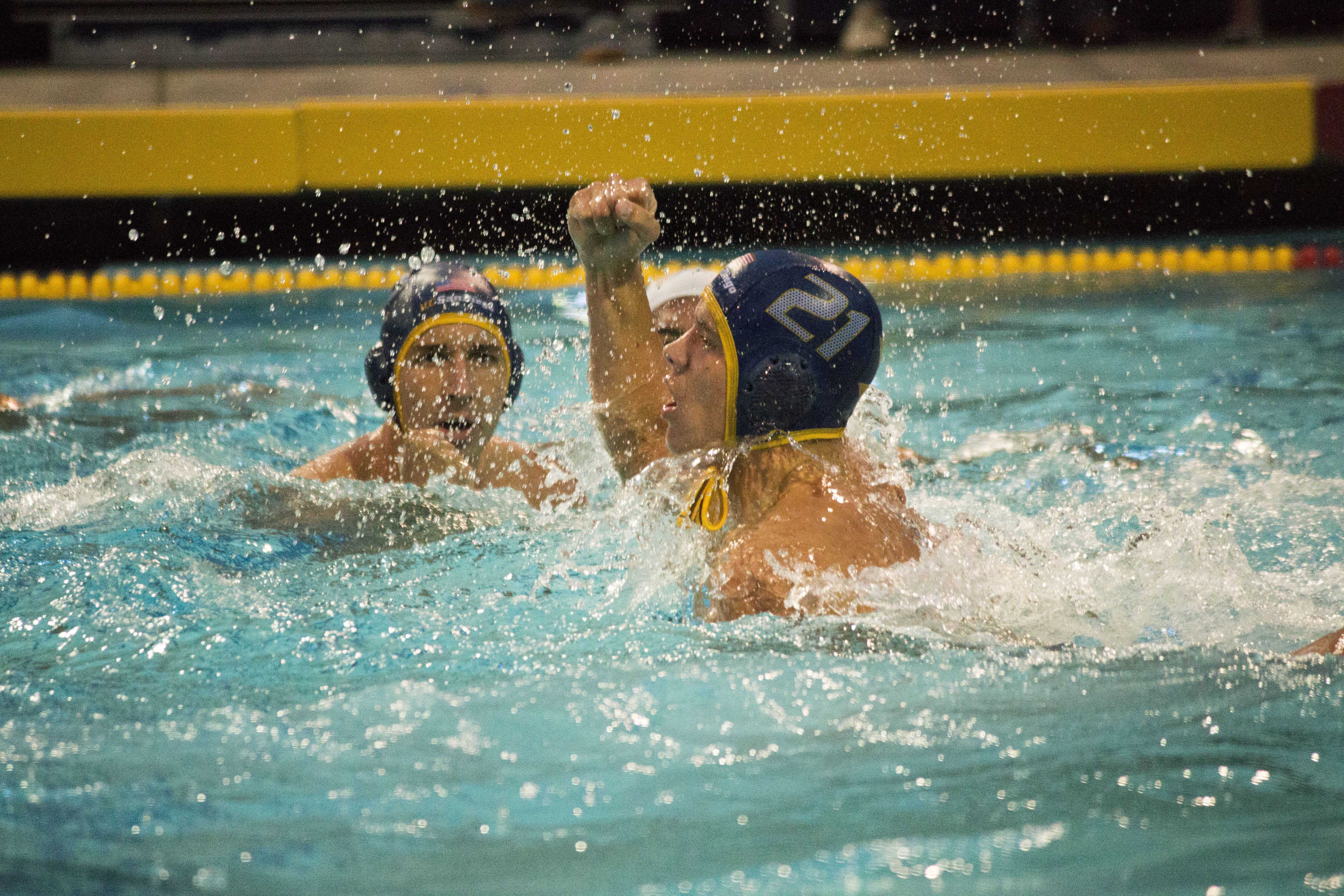 "Well obviously, when UCSD and LMU get together, anything is possible," UCSD head coach Denny Harper said. "Certainly, our very slow start made for an interesting game. We held them to only two goals after the first quarter and did what we had to get the win."
In a nonconference matchup against the Lions, UCSD appeared overwhelmed and sluggish in the opening frame, unable to stifle LMU's opening offensive surge. By the conclusion of the first quarter of play, the Lions had already built up a comfortable 5–2 lead.
However, the Tritons responded with impressive play on both ends of the pool for the remainder of the night, outscoring the Lions 7–2 in the final three quarters. In the second period, the Tritons fired back with three unanswered goals to knot things up at five apiece.
Senior utility Josh Stiling started the comeback with his second goal of the night, while senior utility Lukas Syka and junior utility Chase Cockerill followed suit with scores of their own. LMU responded with a goal to pull ahead of the Tritons at 6–5 entering intermission.
In the third quarter, the Lions opened up the scoring to extend their advantage, but the Tritons netted two in a row from sophomore driver Andy Moore and senior 2M Matt Michalko to tie the score at seven.
During the final frame, UCSD bore down, holding LMU scoreless while securing the come-from-behind win with a goal from senior utility David Higginson and another from Stiling.
"It wasn't pretty, but I'm very proud of our poise and championship character," Harper said.
At the end of the night, UCSD's defense and the unwavering presence of senior goalkeeper Cameron Ravanbach held the Lions to just one goal in the second half. Ravanbach recorded 11 saves, while Stiling finished with a hat trick.
The Tritons will remain on the road this week, playing No. 12 UC Davis on Friday, Oct. 31 before traveling to play Santa Clara University on Saturday, Nov. 1. After its next pair of matches, UCSD will hold a two-game homestand to close out the regular season and prepare for the WWPA Championship.
"This is generally the time of year where gaps have been closed, and certainly within our conference there are, and will be, close games," Harper said. "I'll take an ugly win every day of the week."