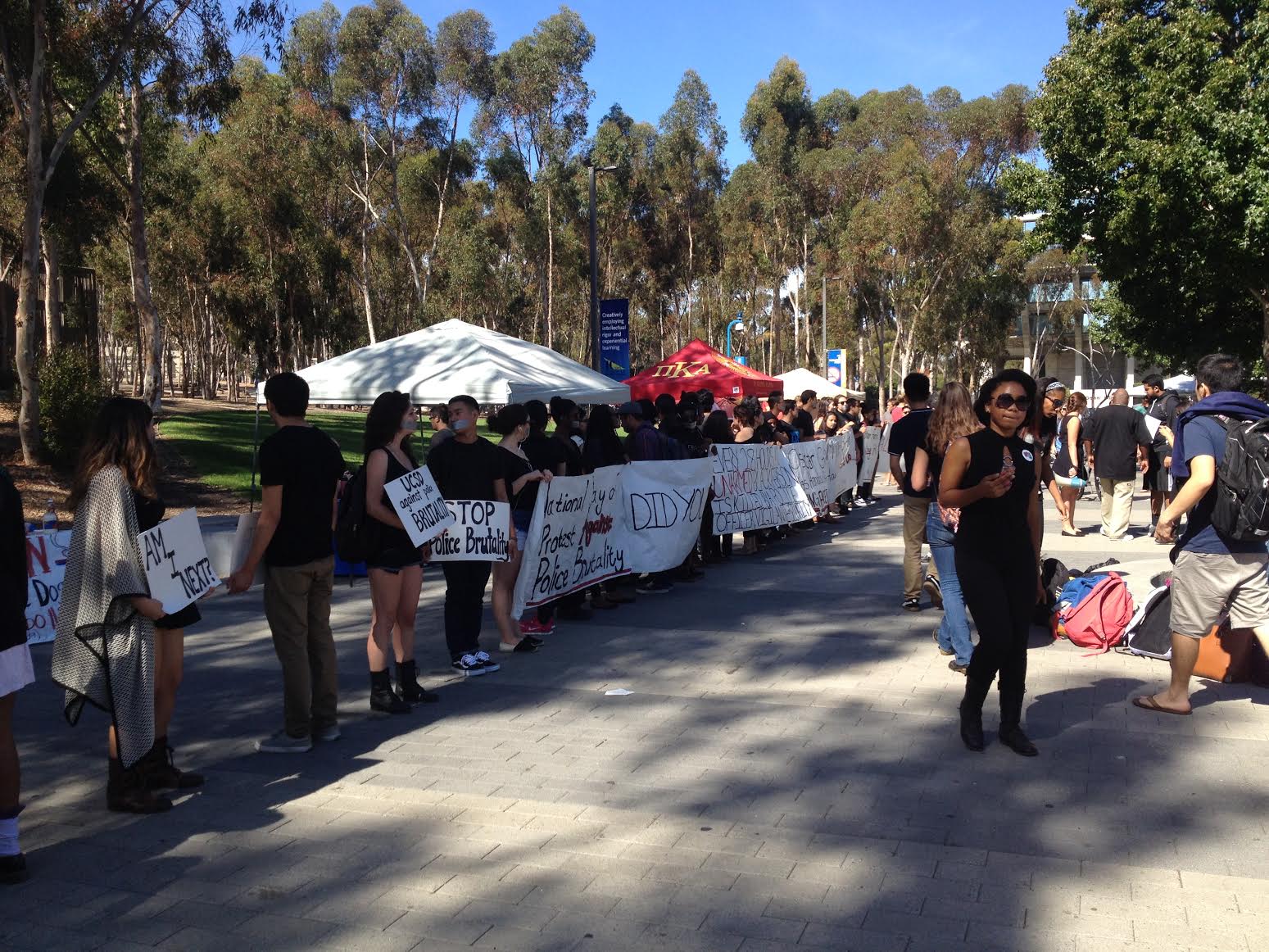 Students protested on Library Walk Wednesday in support of the National Day of Protest Against Police Brutality.
The gathering has been held on October 22nd every year since 1996. This year's protest evoked many of the men who were killed by police action over the past few months, like Eric Garner, who died of a heart attack after allegedly being put into a chokehold by NYPD police.
The student protesters wore black and covered their mouths with duct tape as they demonstrated.