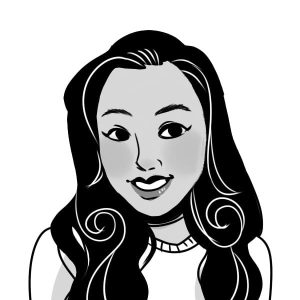 If you've jealously admired a friend's beautiful and uniquely decorated apartment recently, chances are, they're not really that creative. Whether they admit it or not, they probably stole the inspiration from someone else's board on Pinterest.
I'm not trying to sound like a hater; I'm just stating the likely truth.
Forbes Magazine recently predicted that Facebook and Twitter will have to make some top-shelf room for Pinterest, the virtual pinboard-inspired social media platform, and it feels like the recognition is long overdue. Pinterest has over 30 million users, and has been every female college student's best-kept secret and source for crafty inspiration and "creative" Halloween costumes for years since its 2010 launch. If you're still unconvinced, the rundown from Forbes revealed that Pinterest currently has over 750 million boards filled with 30 billion "pins" or images to date. Additionally, it's been approximated that the site has users adding about 54 million images daily.
And despite my love for Sharpie pens, glitter glue and all things that are crafty and messy, I'm more than grateful that a virtual pinboard means I won't need to deal with cutting papers, push-pinning notes or keeping more things in their organized places. Though it's getting a lot easier to spot recreated pins in real life, Pinterest makes it so efficient to collectively organize both big and little aspects of your life and discover what else is out there. Bored with your hair and not sure if you'd really love to follow the balayage or ombre trends? Check the Hair & Beauty tab for some pinspiration. Overwhelmed with too many options? Save all the ones you like as a new board.
From finding quick, healthy recipes to cook for dinner to scoping potential travel destinations, there's just so much on Pinterest for everyone. Though Pinterest's user base is 80 percent female, it'd be false to say that Pinterest can only appeal to women. It's true that you could spend hours aimlessly looking at different future wedding dresses or cakes, but you could also spend your time searching helpful infographics that can inspire you to hit the gym or to redesign your resume or website.
What I also really love about Pinterest is that it places a unique emphasis on the future, rather than the past. It's been said that Pinterest is about discovering the things you can do and the places you can see, rather than reflecting on the places your or your friends have been and what your friends are doing. And this holds true if you consider the concept that its creators had in mind: Pinterest co-founder Evan Sharp explains that the platform "exposes people to possibilities they would not have known."
Gone are the days when people would actually cut pages out of magazines for inspiration or whip out the gluesticks and press photos onto notebook pages, and I couldn't be happier. Our virtual, paperless pinboards are here, ready to be filled with more images and infographics than you could ever imagine fitting into a 70-count notebook.