"Begin Again"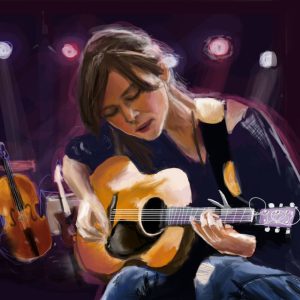 Directed by John Carney
Starring Mark Ruffalo, Keira Knightley, Hailee Steinfeld, Adam Levin
Release Date: June 27
After moving from Britain to Manhattan so her longtime boyfriend Dave (Adam Levine) could land a major record deal, Gretta (Keira Knightley) is devastated when he breaks up with her in the midst of his fame. While singing about the breakup, she catches the attention of a dejected music executive named Dan (Mark Ruffalo). "Begin Again" follows their charming musical collaboration.
Knightley's thin, wispy voice will nicely complement the folky songs written for the film. "Begin Again" will also mark the beginning of Levine's risky venture into acting. But his character is so meta (in fact, he compares Dave to himself seven years ago) that hopefully little effort is needed from him.
Originating from the same director (John Carney) as "Once," the film is in danger of rehashing similar material, particularly the musical partnership narrative between Ruffalo and Knightley. However, "Begin Again" will serve as another example of Carney's greatest strength: his marriage of visuals and music.
– Salena Quach, A&E Associate Editor
"Jersey Boys"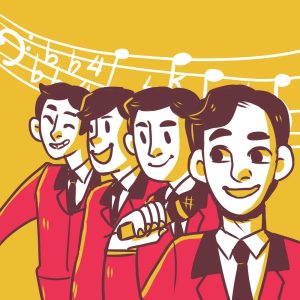 Directed by Clint Eastwood
Starring John Lloyd Young, Erich Bergen, Vincent Piazza, Michael Lomenda
Release Date: June 20
From humble beginnings to overnight stardom, the award-winning musical "Jersey Boys," following the success of rock 'n' roll band The Four Seasons and their inevitable dissolution, is now coming to theaters. In the hit musical, the band members narrate the story: There's the debt-laden guitarist Tommy DeVito (Vincent Piazza), talented songwriter Bob Gaudio (Erich Bergen), jaded bassist Nick Massi (Michael Lomenda) and lead singer Frankie Valli (John Young), each giving their own take of the band's career. Whether a movie adaptation will focus on the original Broadway format of switching narrators or utilize an omniscient perspective, there's still the allure of a riveting plot and catchy musical numbers — that rocketed to success in an album — reinvented by the cast. With critically acclaimed director Clint Eastwood directing and Young reprising his original Broadway role, there's already a high bar set.
– Christian Gella, Staff Writer
"Boyhood"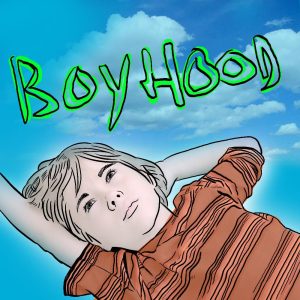 Directed by Richard Linklater
Starring Ellar Coltrane, Ethan Hawke, Patricia Arquette
Release Date: July 11
Richard Linklater's newest drama, "Boyhood," contains no CGI effects, setting it at odds with the blockbusters this year. Yet despite this lack of computer-generated imagery, it's the most technically impressive marvel on display this summer due to its staggering 12-year span of filming; Shooting commenced in 2002 and only wrapped up last year.
But it's not merely for bragging rights. Featuring newcomer Ellar Coltrane — only seven years old when filming started — "Boyhood" utilizes his natural growth and aging over those years to craft a life-like bildungsroman about a Texan boy's bewildering journey through childhood and adolescence.
The film promises to combine Linklater's signature transformation of everyday monotony into the sublime, perfected in "Dazed and Confused," with the impeccable dialogue he's written for his "Before Sunrise" film trilogy. Considering the unanimous praise from critics at Sundance, "Boyhood" could be the film to finally garner Linklater an Oscar.
– Dieter Joubert, Senior Staff Writer
"Guardians of the Galaxy"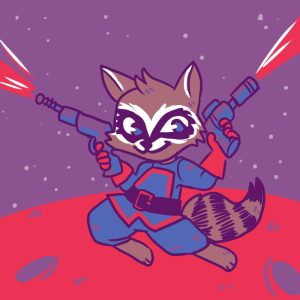 Directed by James Gunn
Starring Chris Pratt, Zoe Saldana, Dave Bautista, Vin Diesel, Bradley Cooper
Release Date: August 1
Could "Guardians of the Galaxy" — with its (literally) out-of-this-world setting, campy tone and kooky cast — be Marvel Studios' first flop? Probably not — Bradley Cooper's feisty, raccoon-fighting aliens with a tree-like sidekick (Vin Diesel) should already warrant a blockbuster.
At first glance, the eponymous Guardians seem to be the galactic Avengers. After stealing a powerful but mysterious orb, our borderline anti-hero Peter Quill (Chris Pratt) recruits a ragtag group of fighters to save the universe from the ruthless Ronan (Lee Pace). Pratt's comic timing will be on par with Robert Downey Jr.'s, and Pace will bring as much, if not more, formidability to his antagonist as Tom Hiddleston did to Loki. But Marvel is never one for rehashing material. Bolder, brasher and edgier, the film is a testament to the studio's confidence to push its franchise to greater heights.
"Guardians" might not be another "Avengers," but we'll all still be hooked on a feeling. (Ooga-chaka.)
– Jacqueline Kim, A&E Editor
"The Hundred-Foot Journey"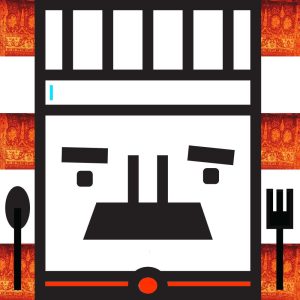 Directed by Lasse Hallstrom
Starring Helen Mirren, Om Puri, Manish Dayal
Release Date: August 8
It's no secret that Lasse Hallstrom is a foodie. Best known for directing the quirky "Chocolat," Hallstrom brings audiences back to French kitchens in the adaptation of Richard C. Morais' bestseller. "The Hundred-Foot Journey" follows Madame Mallory (Helen Mirren), a chef who runs her restaurant with an iron fist, as she faces competition from a Franco-Indian family of talented chefs.
Despite its predictable storyline, "Journey" will undoubtedly deliver gentle poignancy dusted with a teaspoon of warm wit. Hallstrom is no stranger to this recipe, as seen in the heart-warming "Hachi: A Dog's Tale" and "Salmon Fishing in the Yemen." In case there was any doubt, "Journey" will be just as charming and thought provoking, as the film is produced by pathos-lovers Steven Spielberg, Oprah Winfrey and Juliet Blake of TED Talks.
But if a charming comfort film and food porn isn't enough to whet your appetite, perhaps the chance to hear Mirren's rich French accent will.
– Jacqueline Kim, A&E Editor
"Magic in the Moonlight"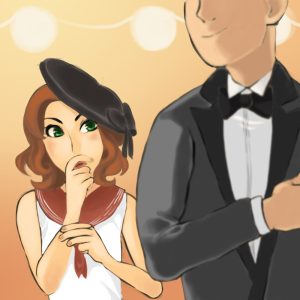 Directed by Woody Allen
Starring Emma Stone, Colin Firth, Hamish Linklater
Release Date: July 25
With each new release from writer and director Woody Allen, Hollywood does its best to safeguard any and all information pertaining to the movie during production.
What is currently known about Allen's latest oeuvre, "Magic in the Moonlight," is that it centers on an Englishman trying to expose a hoax. Set on the French Riviera during the 1920s, Colin Firth plays said Englishman in typical Firth-ian fashion — he is endearing, awkward and very English — sent to investigate the work of a beguiling socialite and alleged spirit medium (Emma Stone).
At the moment, Allen's perpetual veil of secrecy still covers most of the plot, but he has hinted at a love story unraveling against the backdrop of the Cote d'Azur with its mansions, fancy cars, jazz clubs and Gatsby-esque parties. Just like his other wanderlust-inducing works "Midnight in Paris" and "To Rome With Love," the film will inspire travel, adventure and love.
– Emily Bender, A&E Editorial Assistant
"Lucy"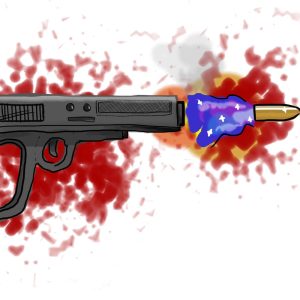 Directed by Luc Besson
Starring Scarlett Johansson, Morgan Freeman, Min-sik Choi
Release Date: July 25
Luc Besson, director of the iconic "The Fifth Element," is bringing another superhuman heroine to the big screen. Lucy (Scarlett Johansson) becomes an unwilling drug mule when a gang surgically implants a package into her abdomen. When she's beaten by a guard, the package rips open and the mysterious drug seeps into her system. The drug allows her to access more than 10 percent of her brain's capacity, giving her super powers and little mercy. With each passing minute that Lucy grows more incredible, she also loses more of her humanity. It's a thought-provoking angle to take, though it may prevent audiences from truly connecting with the hero. However, Johansson's Black Widow from "The Avengers" proves she can make an action protagonist compelling. As the audience watches Lucy shoot her way to vengeance, it will grapple with the impending question of what happens when Lucy can access 100 percent of her brain.
– Raquel Calderon, Staff Writer
"Get On Up"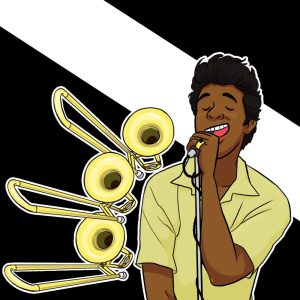 Directed by Tate Taylor
Starring Chadwick Boseman, Nelsan Ellis, Viola Davis, Octavia Spencer
Release Date: August 1
He was hailed as the godfather of soul, Mr. Dynamite and the hardest working man in show business, but if you asked him, he was just James Brown. Chadwick Boseman ("42") will take center stage in the upcoming biopic about the musical legend, directed by Tate Taylor ("The Help"). Many know about the flamboyant showman, but "Get On Up" provides an opportunity for the world to discover the prejudice and inner demons tormenting the man underneath the cape. Boseman has the raspy voice and the pompadour hair down, but if he really wants to do justice to the role, he will have to give his all. That is the epitome of Brown himself: a human dynamo who employed charisma and killer dance moves to create a persona like no other. Hopefully his story will radiate the same energy his life did because he would have appreciated a good show.
– Tynan Yanaga, Contributing Writer