A European Union court recently ruled that Google must heed the complaints of citizens who want to remove links about themselves not relevant to criminal history.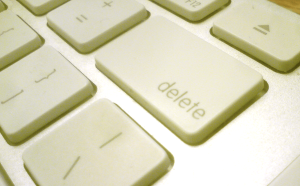 Ruling Protects Citizens' Natural Rights to Privacy and Second Chances
In an age where everything will live forever on the internet, some people are asking for their private history back. Privacy is an individual liberty, and it is within every person's best interest to keep this right. If past, and often irrelevant, information on the internet is not removed, citizens can be disadvantaged and constantly judged for their outdated decisions.
Take the 2014 resignation of Mozilla CEO Brendan Eich, who was pressured to step down based on his support for the Proposition 8 ballot from 2008. How he voted six years ago should not affect his job. When Eich was forced to resign this year, it was for the wrong reasons.
The decision was not based on an ability to lead or on his mastery of the field — relevant concerns about a CEO — but rather an unrelated political stance.
Eich is not alone here. In the case of Costeja Gonzalez, the man who brought the court case against Google to the European Union, his sense of responsibility was being judged based on his prior debts. Although Gonzalez had once been in debt, he was able to recover from his experience and now lives debt free. Factoring old information about Gonzalez's financial capabilities mistakenly disregards his current abilities for the sake of irrelevant decisions.
Wanting to keep something in the past should not be seen as censorship. Citizens are liable to be wrongly judged in the present for irrelevant actions from the past. Factoring such information out of the equation is not only necessary but beneficial to the public, and the EU should be applauded for realizing this.
— Ayat Amin Contributing Writer
Overreaching Decision Could Compromise Public "Right to Know"
While the supporters of the European court's decisions praise the "right to be forgotten," the case sets a precedent for unfounded censorship and irresponsible internet usage that should not spread to the United States.
According to the Washington Post, European citizens can now request the removal of personally relevant information that they deem "inadequate, irrelevant or excessive." However, the entire premise of the internet is that it provides unfettered, global access to information that others post and share. Search engines, like Google, operate with the goal of safeguarding the general public's "right to know."
Although moderate regulation keeps the web safe and efficient, forcing Google to cater to an individual's whim removes an unsettling amount of power from the populace. If nothing else, we deserve to see important details about someone's past, like criminal records and business associations. In addition, search engines now risk being bombarded with trivial removal requests.
Furthermore, Eric Tornoe, a computer expert at the University of St. Thomas, points out that most online data is "nearly impossible to get rid of" and stays on the web indefinitely. Removing links from Google search results does not remedy this issue nor should it try to. Posting compromising information is both reckless and foolhardy, and people ultimately must remain accountable for their actions both offline and online.
Compelling Google to remove legitimate information from the public domain has worrisome implications that could limit freedom of expression in the future. The court decision might have been made with good intentions, but it unfairly tasks search engines with cleaning up after our own digital mistakes.
—  Andrew Huang Senior Staff Writer
Access to Individuals' Internet Backgrounds Is a Useful Safeguard
The use of social media has increasingly become a means of record keeping, essentially leaving an indelible imprint of one's own actions. Society has become infatuated with the convenience and fun of communicating via Facebook or satisfying one's deepest, darkest conundrums via Google. However, many don't realize the permanence of the posts that they share. Although it may compromise privacy, having access to one's history of misconduct or crime could provide useful precautions for society.
As with several other search engines, Google is permitted to collect information about its users upon their consent; individuals can also be searched on Google with any associations they have to social media. Therefore, if someone posts inappropriate comments online, his or her identity will remain associated with the comment as Google can easily scavenge and present it in a search result. In many cases, it is a service that could be well utilized by prospective employers.  According to the New York Times, there were 57 accusations of sexual misconduct in New York City schools, and several of those accused were found to have been accountable for previous cases. So long as these individuals appear on the news for committing such behavior, their names and past transgressions are easily searchable on Google. Comprehensive internet results have the potential to prevent problems by giving employers more background on their prospective hires.
Thus, access to this kind of information can help detect potential social hazards. Despite the privacy implications, it's better to avoid exposing other employees, students and society in general to harm.
— Shannon Kang Senior Staff Writer