UCSD students Hoai Vi Holly Nguyen and Maya Land, charged with eight counts of arson and reckless fire setting, will begin trial proceedings in July.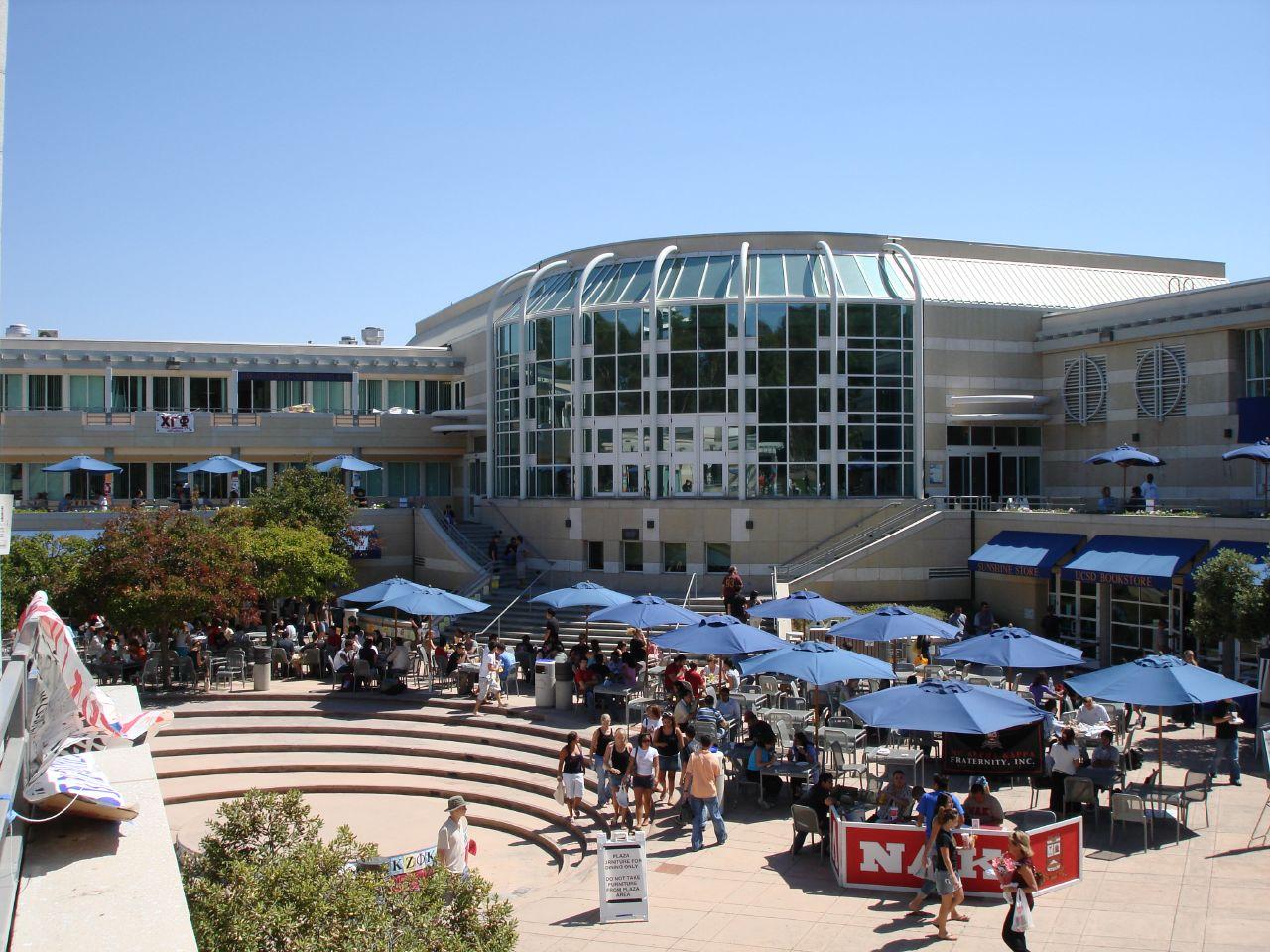 Two UCSD students accused of setting twin fires in Price Center last year pleaded not guilty to all charges at their arraignment on Tuesday, April 29.
Hoai Vi Holly Nguyen and Maya Land were both present in the San Diego Superior Court Central Division County Courthouse as they entered their pleas to eight charges through their attorneys. According to Nguyen's counsel, Eugene Iredale, both students had been charged with two counts each for arson of a structure, arson of property, setting a reckless fire to property and setting reckless fire to a structure.
On Dec. 3 of last year, firefighters evacuated Price Center after two separate fires broke out in restrooms on the first and second floors of the building before extinguishing the fires and ruling that both had been set deliberately. Police later arrested Nguyen, who was 22 at the time, after surveillance footage showed her and Land entering Price Center shortly before the fires were ignited. Land, 21, later turned herself into authorities.
"We plan to vigorously contest these charges," Iredale told the UCSD Guardian after the arraignment. "We have two clients who are young and idealistic, and we have hope that justice will prevail."
Initial San Diego Police Department reports speculated that the fires had been set in response to a plan to bring a Starbucks branch to campus to replace Espresso Roma in Price Center. The University Centers Advisory Board had been in a meeting regarding the Starbucks plan at the same time the fires were set. The vote ultimately passed 11–4–0 in favor of a Price Center Starbucks branch.
District Attorney Agustin Pena, who has served as the prosecution in the case thus far told the Guardian that "eco-terrorism" was not being considered as a motive in the case.
"We're treating this case like any other arson case," Pena said. "We have provided sufficient evidence against the defendants to proceed to trial."
Land's counsel, Jessica McElfresh, said that her client's prospects in the case are "excellent" but declined to comment further on what strategy the defense will employ as the case goes to trial.
Because trials usually begin within 60 days of arraignment, Land and Nguyen had originally been scheduled to appear in court before criminal court Judge Kathleen Lewis in June. However, both defendants told Lewis that they would waive their right to a trial within that time frame in order to find a court appearance that would suit both the defendants and the prosecution.
Both Land and Nguyen are due back in court for a procedural hearing on July 1, and trial for both students' cases is set to begin July 29.