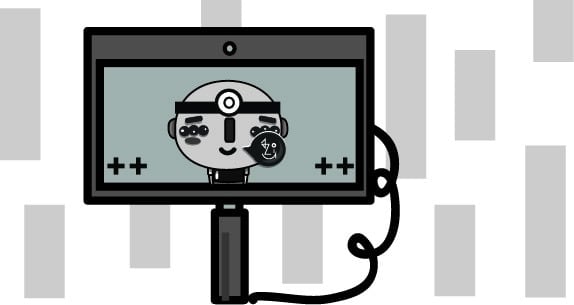 The UC San Diego Health System partnered with Language Access Network to provide a new, live-video remote interpreting device to enhance communication and improve medical understanding.
The device, My Accessible Real-Time Trusted Interpreter, is a flat-screen computer tablet that connects via wireless Internet to LAN's professionally trained medical interpreters. It employs a two-way video function and allows healthcare providers to have face-to-face communication with patients through the screen.
Healthcare providers are able to access Martti 24 hours a day through the tablet, allowing patients to see interpretation through the screen. The live interpreter will stay with the patient as long as necessary throughout the entire process to provide professional interpretation services.
Martti also complies with the Health Insurance Portability and Accountability Act of 1996, which ensures insurance coverage of medical expenses.
According to an AV Network news source, the medical interpreters are proficient in more than 210 languages, including American Sign Language for deaf or mute patients.
A press release from LAN states that by utilizing a live video interpretation technique, the Martti is able to retain the benefits of body language and facial expression that might be lost through other methods of interpretation.
Founder and Chief Operating Officer of LAN Andrew Panos thinks the device could significantly improve communication between healthcare providers and patients.
"As a physician-led company, LAN knows that the price of miscommunication in healthcare can be extraordinary," Panos said. "From missed diagnoses and unnecessary tests to poor outcomes and patient dissatisfaction and confusion, the stakes can be very high. We believe language should never be a barrier to quality care."
Currently, LAN is providing this service to over 350 medical facilities, including the UCSD Health System starting earlier this year.