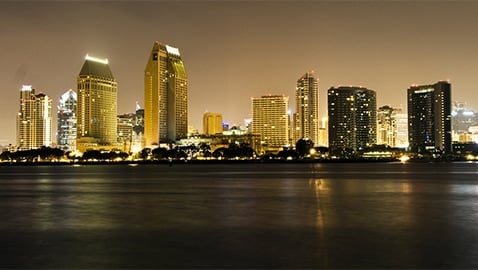 The $2.97 million budget includes funding for transportation, libraries and firefighter academies.
Mayor Kevin Faulconer unveiled his budget for the city of San Diego on Monday, set to take effect this July for the upcoming fiscal year. The $2.97 billion budget reflects an increase in the city's revenue and will be mostly spent on infrastructure projects that include transportation and construction.
The budget will also bring San Diego to 14 percent in reserve funds, the first time since the Great Recession that the city has met its goal.
Faulconer believes that his budget includes essential spending to bring services back to their pre-recession levels.
"Simply put, this nearly $3 billion budget returns City Hall's focus to San Diego neighborhoods and puts our vision for one San Diego to work," Faulconer said in a KUSI article. "City Hall is now saving millions of dollars and generating new revenue. Now, it's time to put those savings back into our communities."
Highlights from the budget include an allocated $1.5 million for libraries to extend their hours after facing heavy operations cuts in recent years. Under the proposal, branch libraries will be open four more hours per week, while the Central Library will be open five more hours every week.
The budget also includes over $1 million to fund two new firefighter academies, offering some relief to the department which has faced mandatory overtime in the past. The police department, which often sees officers leaving for higher paying jobs in North County cities, would receive $3.2 million for an officer retention program, as well as $1.4 million for 17 additional civilian officer positions.
Police Chief Shelley Zimmerman approves of the budget proposal.
"It had to be a balanced approach to not only address our recruitment, but also our retention," Zimmerman said in a U-T San Diego article.
The city council has been mostly receptive of the budget thus far, though with some critiques. According to a CBS 8 story, Councilman David Alvarez, who challenged Faulconer in the mayoral race last year, believes the proposed budget is inefficient and wasteful and could easily be streamlined. Alvarez plans to push for funding for three parks to be built in disadvantaged neighborhoods — an item currently not included in the budget.
Faulconer formally presented his budget to the San Diego City Council on Tuesday, April 15, giving council members the next few months to propose amendments. A budget needs to be approved by June in order to take effect at the start of the fiscal year on July 1.