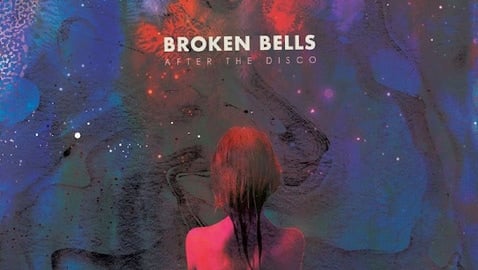 Broken Bells successfully deliver danceability on their sophomore album
Release Date
Feb. 4
Rating
3.5/5
All those who asked, "What do you get when you cross The Shins and Danger Mouse together?" had their question answered in 2010, when Broken Bells — a duo of Danger Mouse (the stage name of musician and producer Brian Burton) and The Shins frontman James Mercer — released their self-titled debut L.P. "Broken Bells" proved that Mercer's and Burton's unique styles served as perfect complements to each other, with an eclectic yet cohesive mash of funky, soulful, psychedelic and electronic sounds.
With their newest album, "After the Disco," Broken Bells offers yet another paradox: The record bounces around musically but flows seamlessly all the same. They play up an eerie, futuristic sci-fi vibe, and feature an upbeat electronic vibe typical of Danger Mouse's work in combination with the resigned ballads evocative of The Shins' "New Slang."
But Broken Bells also takes its sound in new directions. The vocals stand out in particular, with neat layering, snazzy effects and an overall sweet tone. And most notably, the music is, well, groovier. Contrary to what the title might indicate, "After the Disco" is not a disco record, and its disco influences are surprisingly minimal, with the exception of the Bee Gees-inspired single "Holding On For Life." But it's nonetheless far more danceable than the previous record. Its dark lyrical themes of loneliness and heartbreak make it suited for a despondent loner with a little boogie left in his shoes after a long night of dancing. And in that sense, the album's title seems apt.
In the album's title track, Mercer sings, "After the disco/ All of the shine just faded away." And on "Control," he touches on the transitory nature of life: "Nothing's permanent in life/ So it's useless to hold on so tight." So it goes. For the time being, at least, it's clear Broken Bells' shine hasn't begun to fade.