San Diego native David Alvarez will bring leadership and progressive ideas to the mayoral office
The UCSD Guardian editorial pages once endorsed Bob Filner as "the lesser of two evils" in his run for mayor against Tea Party-leaning Carl DeMaio. Fast-forward 16 months after the November 2012 election, and not only is Filner no longer mayor, he's the perfect example of how so much can go so wrong in so little time.
In 16 months, our city has gone through a scandal at City Hall, a mayor who lasted all of 9 months and an interim mayor who's been trying to hold it altogether for the past seven. Not to mention the recent revelations that a handful of our local politicians (including Mr. DeMaio) have been taking illegal campaign money from a foreign national. Frankly, it's kind of embarrassing that our A.S. Council has worked more cohesively and done more for its constituents this year than our city government has.
We think it's about time we see some real leadership downtown. That's why we're endorsing Councilman David Alvarez for his proven record of legislation, his progressive ideas and his potential to bring stability to a city that has had way more than its share of mayor trouble.
San Diego native Alvarez is finely tuned to the unique problems of a city that is home to some of the wealthiest neighborhoods in America alongside some of the most typically working-class. He has made equal opportunity a central point of his campaign and of his time in the San Diego City Council, repeatedly stating that everyone deserves a chance to create a good life for himself or herself, regardless of where they might come from. Alvarez uses an example of the disparity in how long it takes emergency services to reach someone in one part of San Diego versus another to demonstrate the need for equity of services and the importance of supporting our police and firefighters.
As a former educator, Alvarez understands the problems of access to education seen throughout San Diego County schools and in UCSD itself. In his term as a city councilmember, Alvarez revived technology and arts programs, demonstrating a commitment to quality education for children of all ages. These ambitions culminated in his desire to see more local and historically underrepresented students attend UCSD — ideas that are essential to a school always looking to improve its campus climate. Like us, he believes that the cost of education is too high and was a vocal supporter of Proposition 30.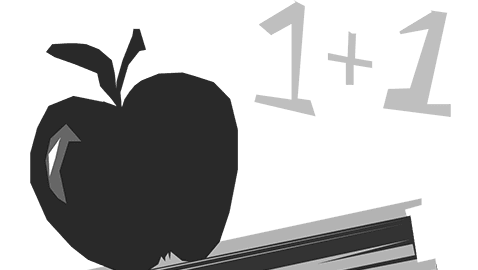 Alvarez also believes that students need better opportunities as they enter the workforce, particularly in STEM fields like solar energy that many of UCSD's engineering students typically gravitate to. As the border councilmember, he also sees opportunities in the largely unexplored cross-border economy, particularly in regards to small businesses.
It's not all money matters though. Alvarez boasts by far the best environmental policies of any candidate to have run for mayor, with sustainable, long-term water security at the forefront of his blueprint for San Diego's development. Whereas Filner had the right rhetoric when it came to the environment, Alvarez has the drive to make these essential ideas a reality during his term as mayor.
In our interviews with Alvarez, we found him to be congenial and frank and free of the plastic-y veneer that coats many politicians. We think it speaks to his character that he took the time to answer our many questions and brought out the political geek in all of us.
President Obama, Senators Diane Feinstein and Barbara Boxer as well as many local labor and environmental groups endorse Alvarez, although clearly this endorsement from a campus newspaper with a readership of literally dozens is the one he's been waiting for.
We want to encourage all UCSD students to vote this Tuesday and to particularly keep David Alvarez in mind as the mayor who will work for all of us.