This week, the Guardian takes you to Downtown San Diego to see our picks for food, drink and places to visit
Breakfast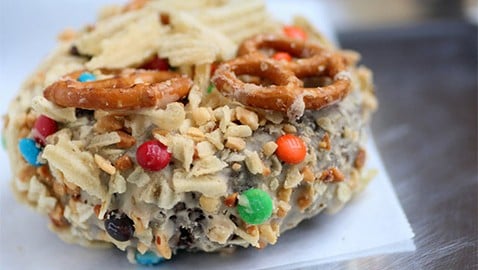 Donut Bar, 631 B Street, San Diego, 92101 Mon. – Fri. 7 a.m. to whenever they sell out Sat. – Sun. 8 a.m. to whenever they sell out Price Range
$
Whether you're going for artisan vegan or non-vegan donuts or 99-cent, free-refill coffee, you're in for the treat at the quirky-crafty Donut Bar. Donut Bar has mastered classics — the Apple Fritter is a favorite — and the specialty donuts are a whole other story. Candy bars, cake batter, fresh fruit, and bacon are just a few of the fillings and toppings that await. Donut Bar ensures that you have a sweet start to your day. Whether it be their inexpensive donuts ($1-$4) or amiable staff, you and your wallet will leave feeling at ease.
Snack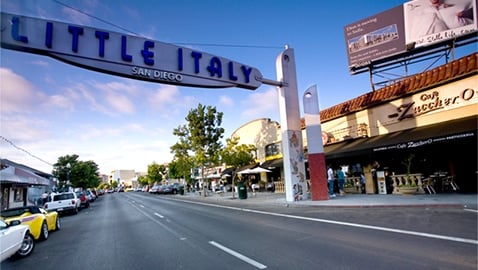 Little Italy Mercato, West Date Street and India Street, San Diego, 92101 Sat. 8 a.m. to 2 p.m. Price Range 
$$
"Mangia Bene!" — translating to "eat well" in Italian — is the credo of the Little Italy Mercato. Over 140 farm and specialty booths feature culinary treasures of cultures such as fresh, organic produce, authentic foods, beautiful crafts and various tastings. Some of the best snack finds are found from the little things, like bread and oil tastings, deli-sliced meats and cheeses, assorted honeys, fresh-cut fruit, spread samples, and for the more adventurous, raw oysters straight from the sea.
Lunch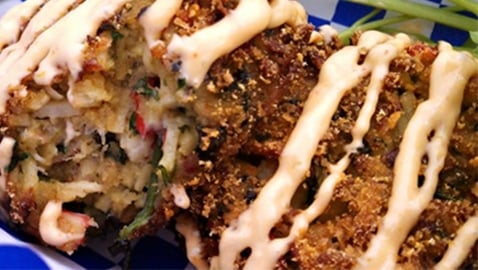 San Diego Food Trucks – Downtown San Diego, B Street (between India Street and Columbia Street), San Diego, 92101 Wed. 11 a.m. to 2 p.m. Price Range 
$$
Nothing like some curbside bites in the big city. Literally. It's not unusual to see folks — from business attire to sporty — mingling and enjoying their lunch while sitting on pavement. Although food trucks make appearances throughout San Diego's numerous neighborhoods, those of the Downtown San Diego gathering please their customers with their New American (and often times, fusion) comfort cuisine. Food ranges from New York on Rye's authentic NY deli to the upscale comfort food of Devilicious (like Butter-Poached Lobster Grilled Cheese and Truffled Parmesan Fries) and Two for the Road (New England Lobster Rolls and Cap N'Crunch Crab Cakes).
Dessert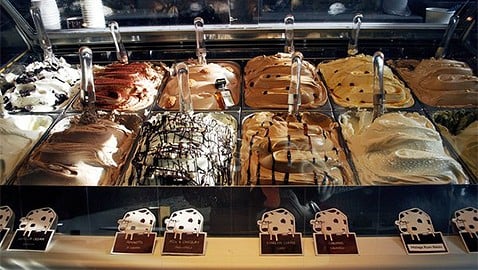 Chocolat Cremerie, 509 5th Ave., San Diego, 92101 Sun. – Thurs. 9 a.m. to 12 a.m. Fri. – Sat. 9 a.m. to 1 a.m. Price Range 
$$
In the heart of Gaslamp Quarter is Chocolat Cremerie, where their gelato easily stands out from the rest of their menu. With smallest size (single flavor) sold at $3.95, the gelato and sorbet here is favored for the huge variety of unique, decadent and authentic flavors on top of superb quality. Treat your palate to flavors like Amaretto and Orange Chocolat (based off of their related liqueurs). Chocolat Cremerie also offers crepes, pastries, coffees and savory flatbreads just as delectable.
Sights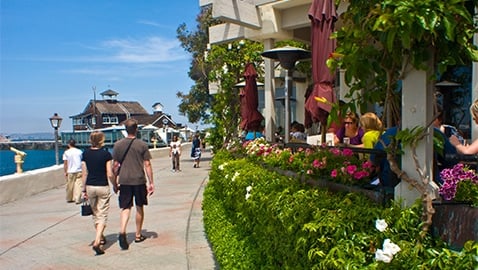 Seaport Village, 489 West Harbor Dr., San Diego, 92101 Sun. – Sat. 10 a.m. to 9 p.m.
If you're looking for some sweets, souvenirs and entertainment for the whole family, look no further. The quaint community of Seaport Village is a popular stop for tourists. Restaurants and shops (especially the Seaport Fudge Factory) all surround the central stage where regular performances are given, such as live Latin music. Seaport Village also borders the Embarcadero Marina Park North, a great picnic stop with friendly vendors spread throughout it, like rock balancers and caricature artists.
Dessert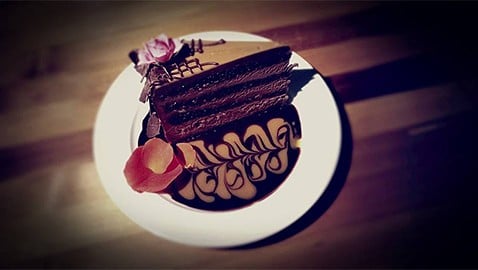 Extraordinary Desserts – Little Italy, 1430 Union St., San Diego, 92101
Mon. – Thurs. 8:30 a.m. to 11 p.m.
Fri. 8:30 a.m. to midnight
Sat. 10 a.m. to midnight
Sun. 10 a.m. to 11 p.m.
Price Range
$$
All the folks out there with a sweet tooth should look to Extraordinary Desserts for an upscale, sugary satisfaction. The place is known for being a 4-star, Food Network-featured destination for globally inspired indulgences. You'll find their ambiance warm, despite constantly lively with folks indoor and out, the majority waiting at the front for their dessert orders to go. House favorites include their Blood Orange Ricotta Torte and Chocolate Bread Pudding.
Dinner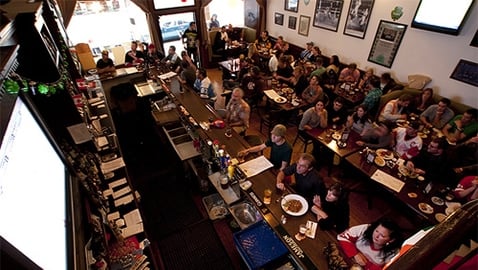 Stout Public House, 1125 6th Ave., San Diego, Calif. 92101
Sun. – Sat. 11 a.m. to 2 a.m. (kitchen closes 10 p.m.)
Price Range
$$
There aren't too many Irish pubs in San Diego, but Stout Public House may just as well be one of the best. Consider great pub favorites — like Corned Beef and Cabbage and Guinness Stew — at an affordable $10 to $15 per person dinner price and featuring locally grown and organic ingredients; throw in a daily happy hour from 4 p.m. to 8 p.m. and an available selection of Canadian beers. Top it off with supreme service and a lively, near-authentic United Kingdom/Ireland pub ambiance and you have Stout.