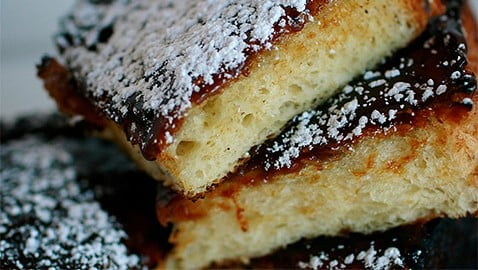 CEO Jeffery Adler prepares to open a new cafe and hang-out spot in Price Center
Opening in mid-November, Dlush should soon be a delicious alternative for those looking to eat, drink and relax in Price Center.
The construction site on the first floor of Price Center, beside the Sunshine Market, is by now a familiar sight for many. With a banner cheerfully proclaiming the arrival of the newest location of Dlush, students have a lot to be excited about.
Dlush is a "luxury beverage joint," in the words of CEO Jeffery Adler. It serves iced drinks, like Strawberry Kiwi Tea, hot drinks and blended drinks — like the cookies 'n' cream drink, allegedly a favorite of the San Diego Chargers. Even though Dlush has built its reputation on its beverages, its new location at UCSD will foray into fresh food to be served alongside the drinks. The menu is slated to include shareable open-faced sandwich melts in both savory and sweet varieties — with such flavors as Mac 'n' Cheese and PB&J. There are also self-proclaimed "fresh, funky salads," like Thai Papaya and the BLT Wedge.
In a tour of the construction site, Adler explained that students would order food and drinks in line and gradually move down the line toward a register to pay. Dlush will also have a separate express line for those looking to purchase only a drink.
And although the site is currently walled off for construction, don't expect it to remain that way forever. Dlush is slated to be an open area lounge that will be integrated with the rest of Price Center. Because Dlush is designed to encourage interaction between students and the company, it will include seating for those looking to stay nearby, and a social media wall is planned for students to add their own messages.
Dlush does not plan to end its expansion once it opens its location on campus. In partnership with UCSD, San Diego State University and the University of San Diego, Dlush is launching the Dare to Dream Foundation, which is aimed at helping community groups, especially youth-oriented ones, in the San Diego area. For every drink purchased at the university locations, the foundation will donate one drink to a community event through a Dlush distribution team. The goal is to provide positive experiences that will bring the community together and encourage participation in the events put on by local groups. Students also benefit, as the foundation is engineered to provide student volunteers with valuable work experience and insight into good business practices alongside a Dlush coordinator.
The UCSD location marks a new beginning for Dlush. Not long ago, the flagship operation in Westfield UTC Mall did not succeed. It was a disheartening experience for the company, but UCSD offers a place to start anew.
"When I first moved to Southern California, I wanted to open Dlush on this campus," Adler said.
At the time, unfortunately, the university wasn't open to the idea. Now, years later and after working with Associated Students, Adler is finally achieving that goal. It's a good time for students and Dlush alike.