Milo (1998)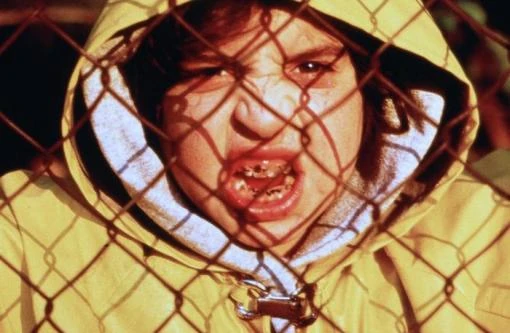 Trigger warning for blood and gore in linked trailer  
"Freddy, watch out. Jason, move over. Because there's a new kid in town, and he's painting it red." Such is the promise delivered by the deep-voiced narrator in the trailer for schlocky, straight-to-home-video slasher "Milo" (1998). Freddy and Jason may continue to carry more cultural weight today, but the film's ambitions are admirable. Like most low-budget horror flicks, it relies on a gimmick: its namesake killer is a disturbed child whose idea of playing doctor involves mutilating other children, inspired by his abortion doctor father. In the film's sickening opening scene, the protagonist, Claire (Jennifer Jostyn), is shown witnessing Milo (Asher Metchik) murdering one of their playmates when she was a young girl. Sixteen years later, she returns to her hometown to teach at her former school only to be haunted by visions of the pint-sized killer wearing his signature yellow rain slicker. Milo, however, supposedly drowned years earlier, leaving her questioning her sanity. But when her friends who also witnessed the murder begin to be picked off, Claire becomes certain Milo has taken up his knife once more — and this time, she might be his next target. 
I first watched "Milo" when I was a child, and it did its job. I had nightmares about playing doctor and developed an aversion to yellow raincoats. Adult viewers may find it harder to buy into the 1990s-VHS-ness of it all, but something about the grainy footage and the so-bad-it's-good acting makes "Milo" worth a watch — especially if you've already burned through the classic horror watchlist. 
– Bailey Bujnosek, Senior Staff Writer
"Scooby-Doo and the Witch's Ghost" (1999)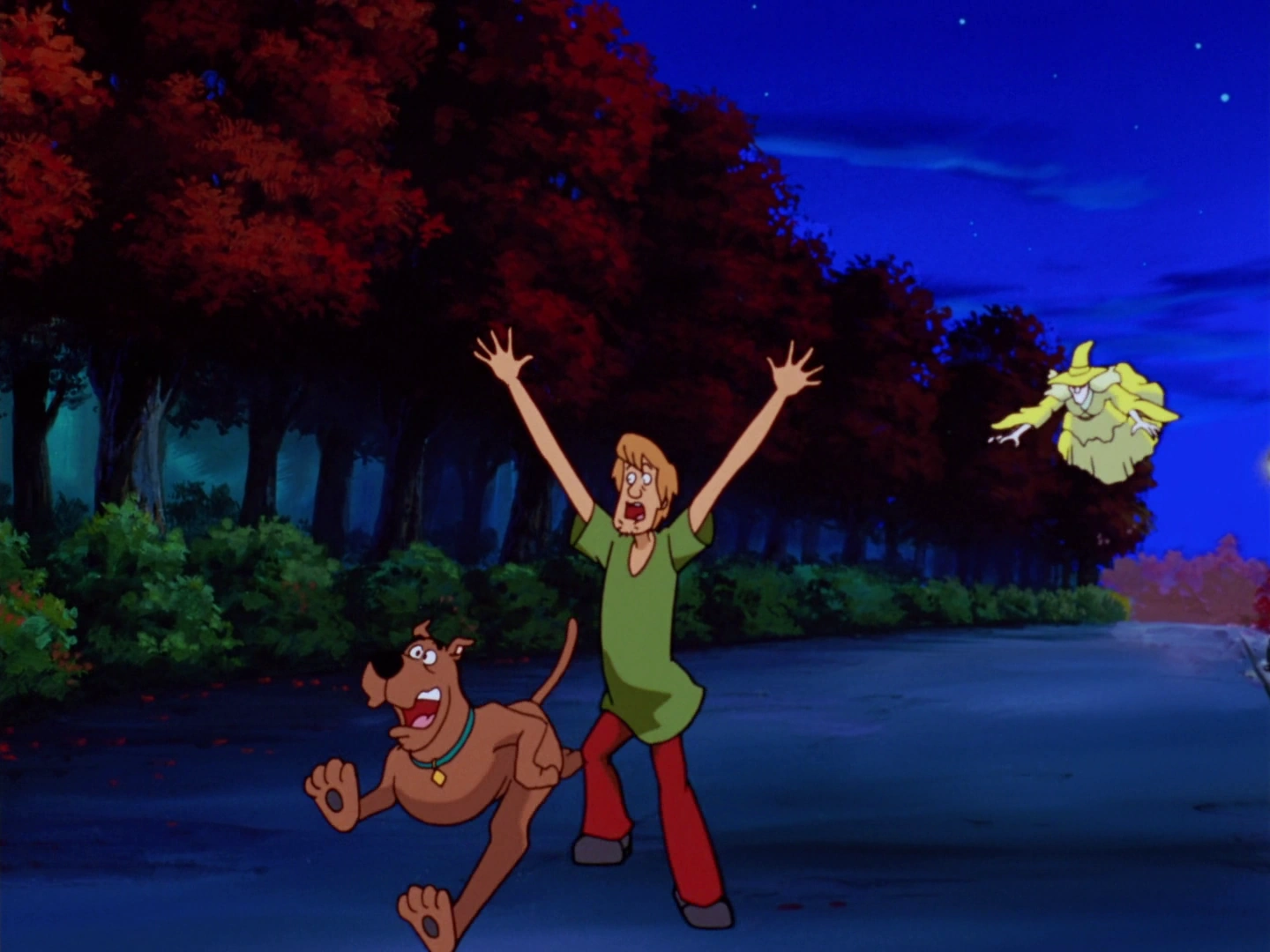 Scooby-Doo and the Mystery Inc. gang are Halloween icons. On top of being popular costumes, Daphne, Velma, Fred, Shaggy, and Scooby-Doo are always found at the scene of the crime when things get spooky. Since 1969, they have sleuthed out monsters, ghosts, and corrupt schemers, but one of their best adventures came in "Scooby-Doo and the Witch's Ghost." Released in 1999 as a direct-to-video film, the gang travels to Oakhaven — a New England tourist attraction dedicated to the ghost of suspected witch Sarah Ravencroft.
"Scooby-Doo and the Witch's Ghost" has all of the reliable fixtures an episode of "Scooby-Doo" should have. The gang splits up to find a witch, red herrings swim all over, and they even find their way onto the stage for a musical performance. Notably, this film is the introduction of the "Hex Girls," a fan-favorite goth rock girl group that appears in several other "Scooby-Doo" films and TV episodes. They play an important role in the film as potential suspects while also playing several smash hit songs.
With its supernatural elements and iconic characters, this film is a perfect choice to get into the Halloween spirit. As the gang follows clues and works together to save the world from a vengeful ghost of a witch, pop your popcorn, sit back, and settle in because this film has humor, nostalgia, and the grooviest detective team rolling along in the Mystery Machine this October.
– Kaley Chun, Senior Staff Writer
"Supernatural" (2005-2020)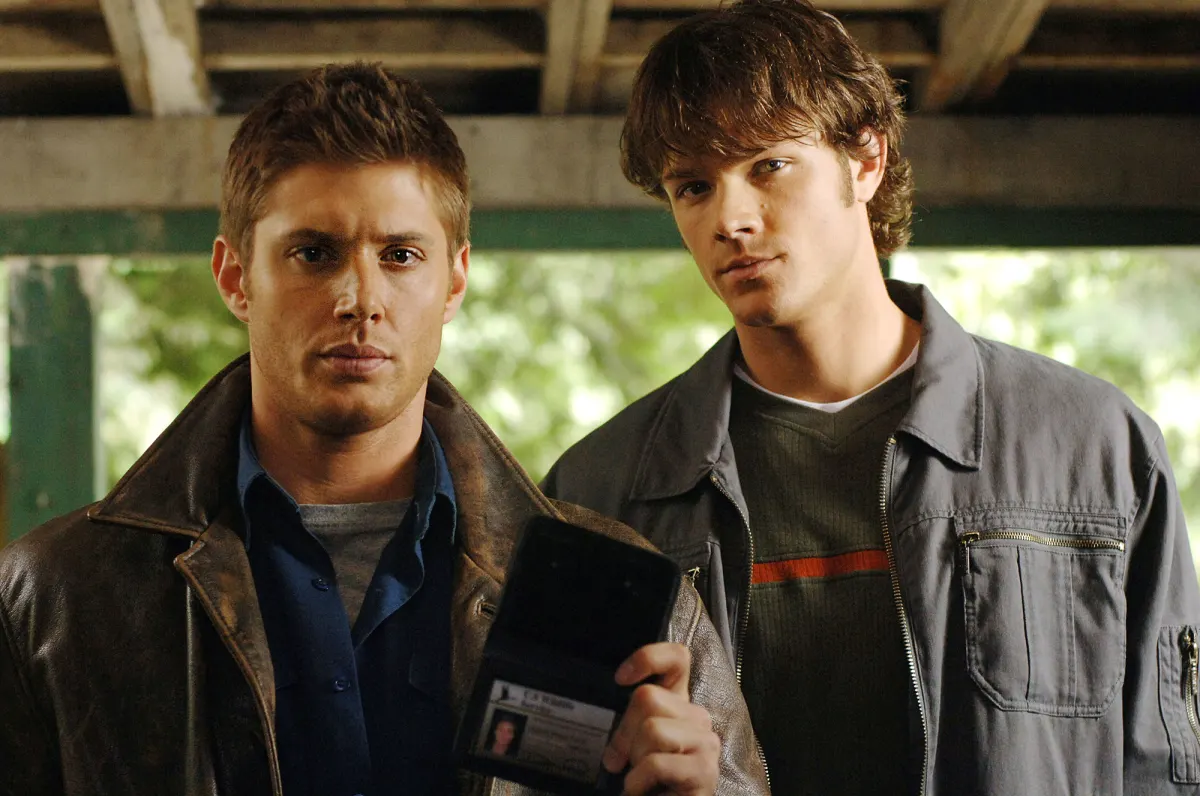 "Saving people, hunting things, the family business" is the Winchester brother's family motto as they travel the midwest killing monsters and demons in the CW show "Supernatural." If you are looking for something spooky, haunting, and hilariously self-aware to watch this Halloween season, then this show is for you. One of the great things about "Supernatural" is that there are 15 seasons of chillingly fun episodes to watch, so you have many options to choose from. However, if you don't want to binge-watch over 500 episodes of Sam and Dean Winchester digging up graves and sending demons back to hell, here are the best Halloween-esque episodes to watch this month.
A great start to this mini-marathon would be the pilot episode. The episode begins with a haunting flashback of the brothers' mother tragically dying. We are then introduced to Sam and Dean as they solve a ghost case that also ends in another tragedy. Although the pilot is low-budget, the unsettling vibes make it very enjoyable to watch, especially when the episode ends in a cliffhanger that leaves you wanting more. It is the perfect episode to not only set the tone for the season but for your marathon. The Season 2 episode "Asylum" is another scary watch, as Sam and Dean investigate paranormal activities at an asylum. It's the perfect balance between scary and humorous, which makes watching it — and the other episodes — so much fun. And if you're looking for a holiday crossover episode, look no further than "My Bloody Valentine," when Sam, Dean, and their angel friend Castiel hunt down Cupid on Valentine's Day after people begin to kill each other for love. While absurd, the episode is very gory for those who like a bloody good time. If you happen to enjoy old Hollywood monster movies, you should add "Monster Movie" to your watchlist. Not only is there a demon shapeshifting into classic Hollywood monsters, but the episode is in black and white, giving it that nostalgic feel.
These four episodes aren't even the tip of the iceberg of fun and spooky episodes, but they are a great start for some Halloween fun.
– Kamiah Johnson, A&E Co-Editor
"Community": "Epidemiology" Season 2, Episode 6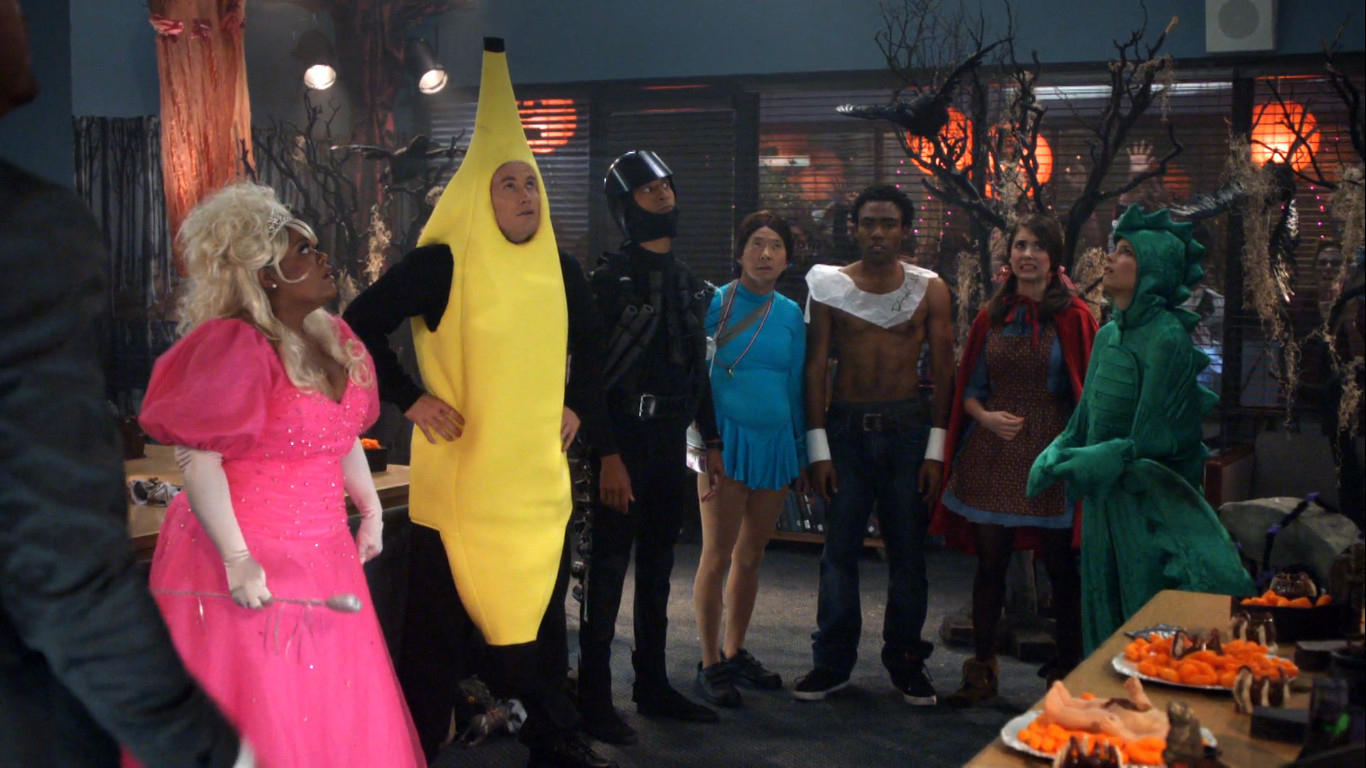 Chaos bubbles at Greendale's Halloween party as students begin exhibiting symptoms of a mysterious disease. Sweaty and delirious students stumble to a man in a banana suit as he takes temperatures, announcing each student's feverish state. Then, things take a turn for the worse when Pierce, dressed as Captain Kirk, in his sick haze, takes a bite out of Starburns' arm and walks off like a zombie. Soon, the Greendale students are running for their lives, trying (and failing) to evade their zombified peers' contagious bites, all while ABBA's "Dancing Queen" plays in the background over terrified screams. As they reach the school's exit, Jeff, Annie, Britta, Troy, Abed, and Shirley soon find that they are locked in Greendale under Army-sanctioned quarantine. 
This Halloween episode of "Community" intertwines the tropes of a typical zombie movie with the heart of "Community." The zombies' roars are never far away as we follow the characters running through dim and decorated halls, creating quite a spooky atmosphere. Still, as tensions rise and zombies multiply, it's difficult not to crack a smile at the team's banter, which remains witty and sharp throughout the episode. 
"Epidemiology" is the perfect watch for those looking for a short and comedic Halloween special. The stress of the situation is diluted by the ridiculousness of the group's fighting tactics and their conversations in moments of silence. Even for those who have not seen "Community," the episode showcases each character's personality, represented in both their costume choices and reactions to the outbreak, and quickly establishes the group's dynamic such that first-time viewers will still be entertained without feeling like they are missing integral plot points. 
Of course, no zombie feature would be complete without dramatic sacrifices, surprising acts of love, and epic redemption. "Epidemiology" delivers just that and more.   
– Xuan Ly, A&E Co-Editor 
Graphic made by Allen Chen for the UCSD Guardian