AAPI Artists and Media Highlights
Yuele's "Glitch Princess"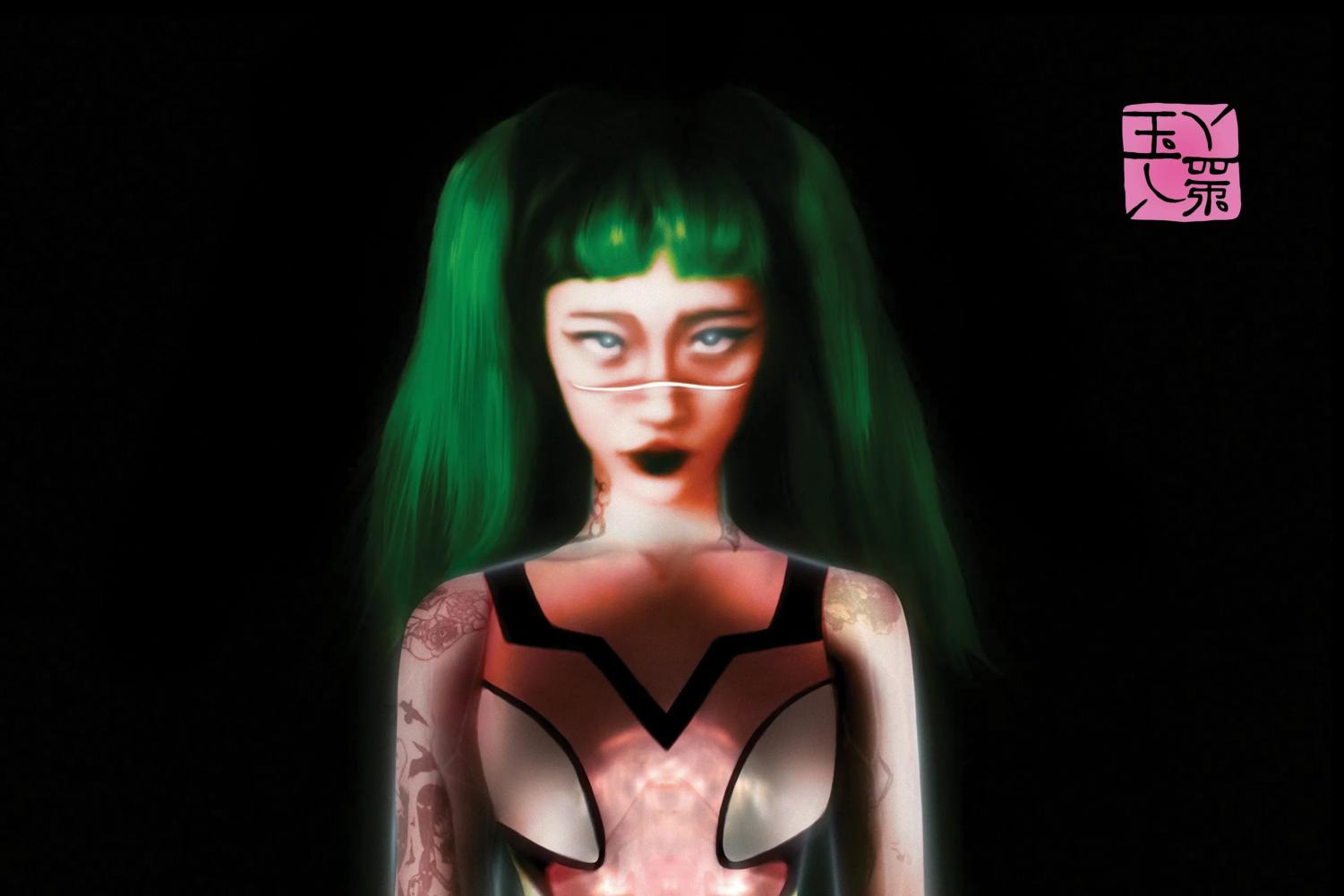 For Nat Ćmiel, the lines between virtual reality and the physical one are fuzzy. Under the stage name yeule — based on the Final Fantasy character with the same name, albeit different spelling — the Singaporean songwriter and producer creates music that chronicles her experiences in the age of the internet and its limitlessness. "Glitch Princesses" is an electro-pop concept album that blends the worst and best parts of virtual reality and humanity. On the album, yeule is a cyborg, a constructed vessel meant to house the imported identity Nat Ćmiel bestows it with. 
The opener, "My Name is Nat Ćmiel," is an eerie spoken-word-esque track where Ćmiel describes the things they like such as "sweet things" and "the people who live inside [them]." Arguably the hardest song to get through, it sets the stage by establishing Ćmiel's created cyborg and gives it room to sprawl throughout the rest of the album. Yeule uses the immortality and indestructibility of this cyborg to express emotion with tremendous depth and intensity. On "Electric," this cyborg vessel has been both to the "void and back" and "to the sun" only to find it cold. There's an emptiness in their voice; these impossibilities are accomplished nonchalantly and are greatly unfulfilling. The touch of a lover, however, is electric and enough of a reason to exist at all. "Bites on My Neck" finds this intensity of emotion as a whole overwhelming, any feeling at all is all-encompassing and destructive even. Over an increasingly loud thumping beat, the chorus finds yeule alternating between declarations: "You know that I could have/loved you with my bare hands" and "You know that I could have/killed you with my bare hands." Yeule wails in the climax of the song, the cyborg pleading to learn how to feel and calling into question how intense being human really is. 
The album is truly a wonder in production; it's a glitchy, synth-heavy soundscape that has given her comparisons to Grimes. Paired with an unorthodox vocal delivery similar to Bjork, "Glitch Princess" is a perfect execution of Ćmiel's dark, complex, cyborg, pop princess. While not an easy listen at times, the album rewards those who spend time with it with grand insights into Ćmiel's psyche where listeners emerge more human at the other end.
– Jonathan Shlesinger, Senior Staff Writer
"Memoria" (2021)
& Apichatpong Weerasethakul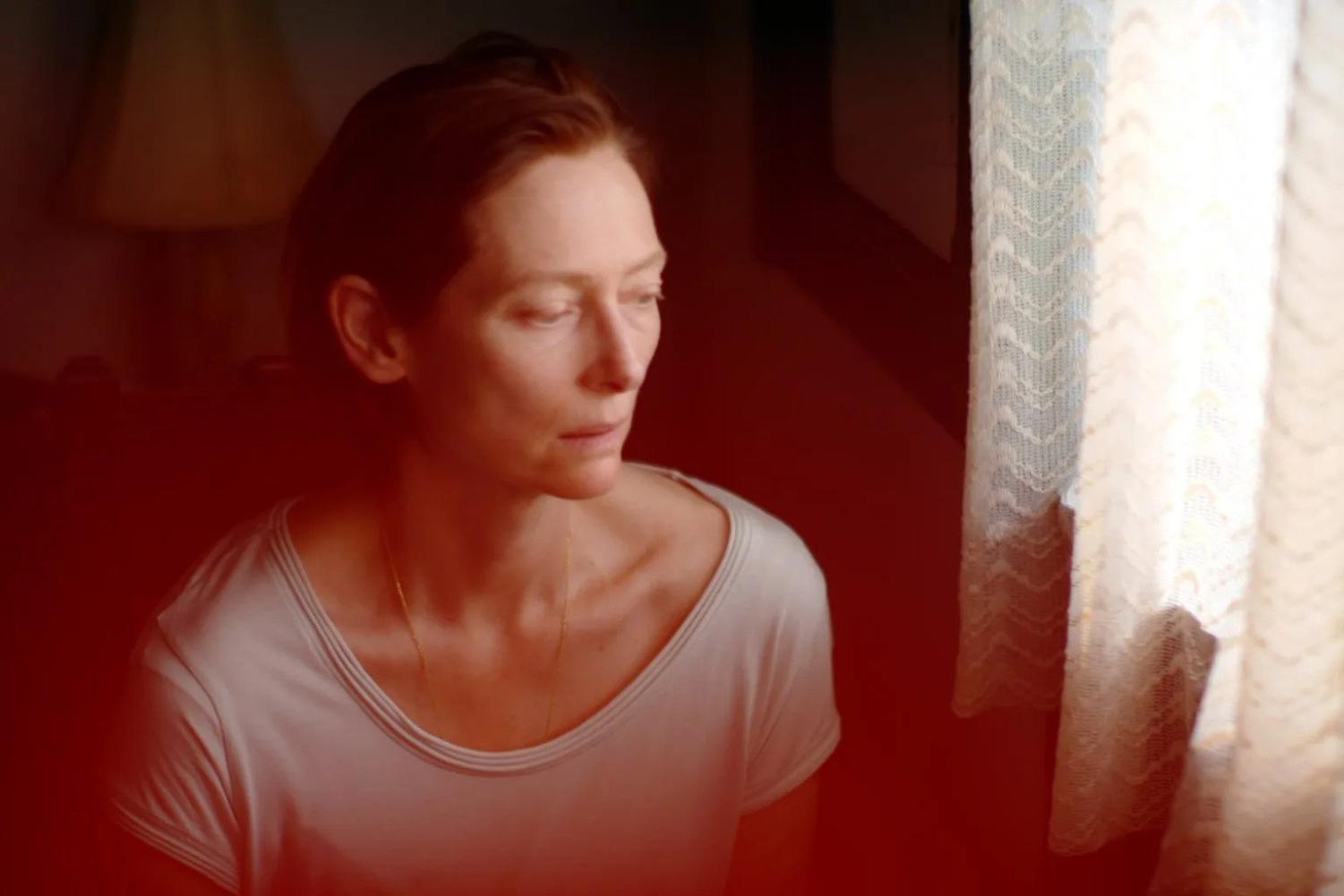 A prolonged silence followed by a profoundly earthy, engulfing boom, one irreplicable outside of a theater. The first-time viewer jumps in their seat, unprepared for such richness. A shot lingers on a group of cars whose sirens were alerted by this sound; distinct, battling alarms play for their entirety. "Memoria" begins with this mystery. Jessica (Tilda Swinton), awakened by the sound, is left to wonder what could have caused such a disturbance. The remainder of the film is left to Jessica attempting this discovery, leading to a reexamination of her interpersonal relationships, her memory, and our shared consciousness.
Explicitly antithetical to the Hollywood style of filmmaking, Apichatpong Weerasethakul hopes that the audience does not enter the theater with expectations or logic. In interviews, he has pushed for the audience to simply relax and enjoy the film as it is played — even praising how rewarding it can be to sleep during his films and wake up pondering what occurred. Yet, "Memoria" never lags. Though slow and methodical, it is utterly captivating. Apichatpong lets the camera rest, calm, but never bored. Jessica watches a band perform in a sound engineering studio, the camera resting on her face for a few minutes before revealing its members. She sits with a man scaling fishes, and they sit in silence while engulfed in beautiful Colombian flora. These moments last for significant portions of the film's runtime, allowing the audience to wonder about the events of the film, the form their memories take, and our relationship with the Earth.
Apichatpong Weerasethakul is one of the most unique and talented contemporary directors we have. Other works of his include "Uncle Boonmee Who Can Recall His Past Lives," which won the Palme d'Or in 2010, and "Blissfully Yours," which won the Un Certain Regard prize in 2002. Inspiring in his calm and soft-spoken demeanor, Apichatpong's love for his childhood home in Thailand and his belief in the depths of our emotional bonds exude from his work. Work that we are lucky to be experiencing in real time.
– Matthew Risley, Senior Staff Writer
Raveena's "Asha's Awakening"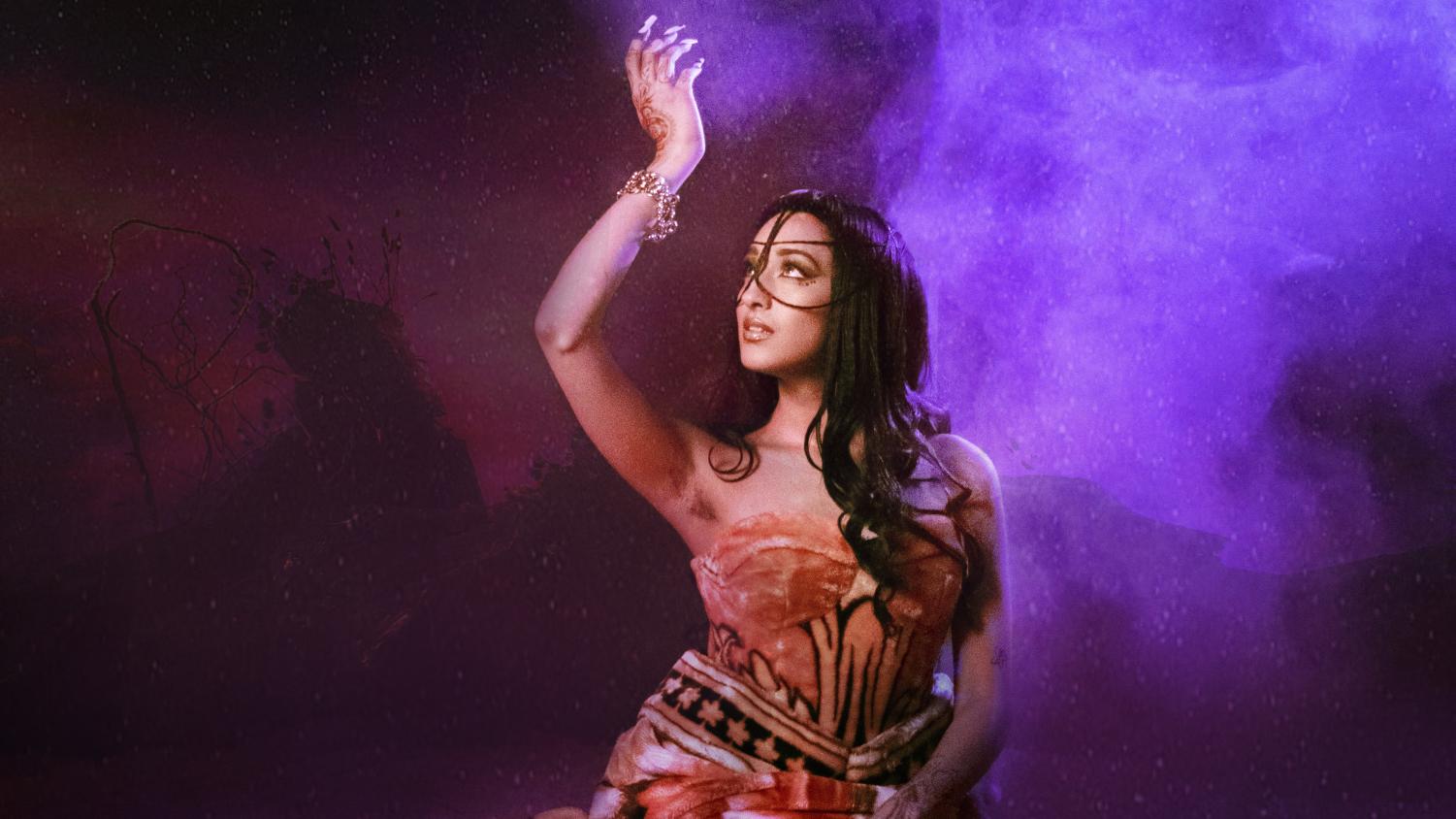 In her second studio album, "Asha's Awakening," Raveena explores spirituality, sexuality, and the cosmos through the character Asha, a Punjabi princess transported into space. Raveena's signature airy falsetto proves perfect for her character's psychedelic revelations and magnetic aura. Moving away from the intimate confessions that make up her debut album, Raveena finds confidence in an assertive and glimmery Bollywood-inspired beat as she inhabits a new persona, allowing for personal reflection from a distance.
Raveena's embodiment of her South Asian identity is key to the composition of the album. The lead single "Rush" is brought to life with the bright chimes of kanjira drums, a popular Indian percussion with deep bass notes and tambourine-like rings. Unlike her previous releases, "Asha's Awakening" features Hindi lyrics that describe enlightenment and destiny in a way that the English language cannot fully capture, which Raveena does not distill for her audience. But, this does not mean Raveena veers away from expressing her criticisms of the appropriation of Indian culture. In "Kathy Left 4 Kathmandu," she comments on the ways that consumerist culture has fetishized India, particularly seen with white spiritual hippies: "rich hippie better check your balance / are you running out." 
Perhaps the most beautiful throughline in the album is the firm belief in reincarnation and the eventual alignment of the self and the cosmos, a Sikh belief that Raveena grew up practicing. This ideology is shown in one of the most poignant statements that Raveena makes, which comes in the last lyrical track "New Drugs." During the bridge, Raveena repeats: "I'll figure it out next lifetime." With each repetition, the tone of the refrain changes until it is concretely hopeful rather than remorseful. 
Throughout "Asha's Awakening," Raveena indulges in romantic and sexual expression with a distinct femininity and sacredness. In songs like "Secret" and "Asha's Kiss," Raveena's honey-like voice describes the ways in which pleasure becomes a form of enlightenment and one that should not be shied away from. In the last half of the album, Asha has returned to Earth from space, providing ideal foundations for Raveena to express observations on womanhood, as if newly approaching Earth. In the heart-wrenching track "Time Flies," Raveena opens up about her abortion and her brief encounter with motherhood, touching on aspects of womanhood that are often hidden or made villainous. 
"Asha's Awakening" ends with a near 14-minute guided meditation called "Let Your Breath Become a Flower." As Raveena leads listeners into slow breaths, chirping birds fill the background space, transporting listeners into a moonlit garden: "imagine yourself somewhere where you feel completely safe in the nighttime / … the fragrance of night flowers fill the air around you." Ending with a moment of reflection that encourages a connection to the natural world perfectly encapsulates the album as a whole.
– Xuan Ly, A&E Co-Assistant Editor
"Fallen Angels" (1995)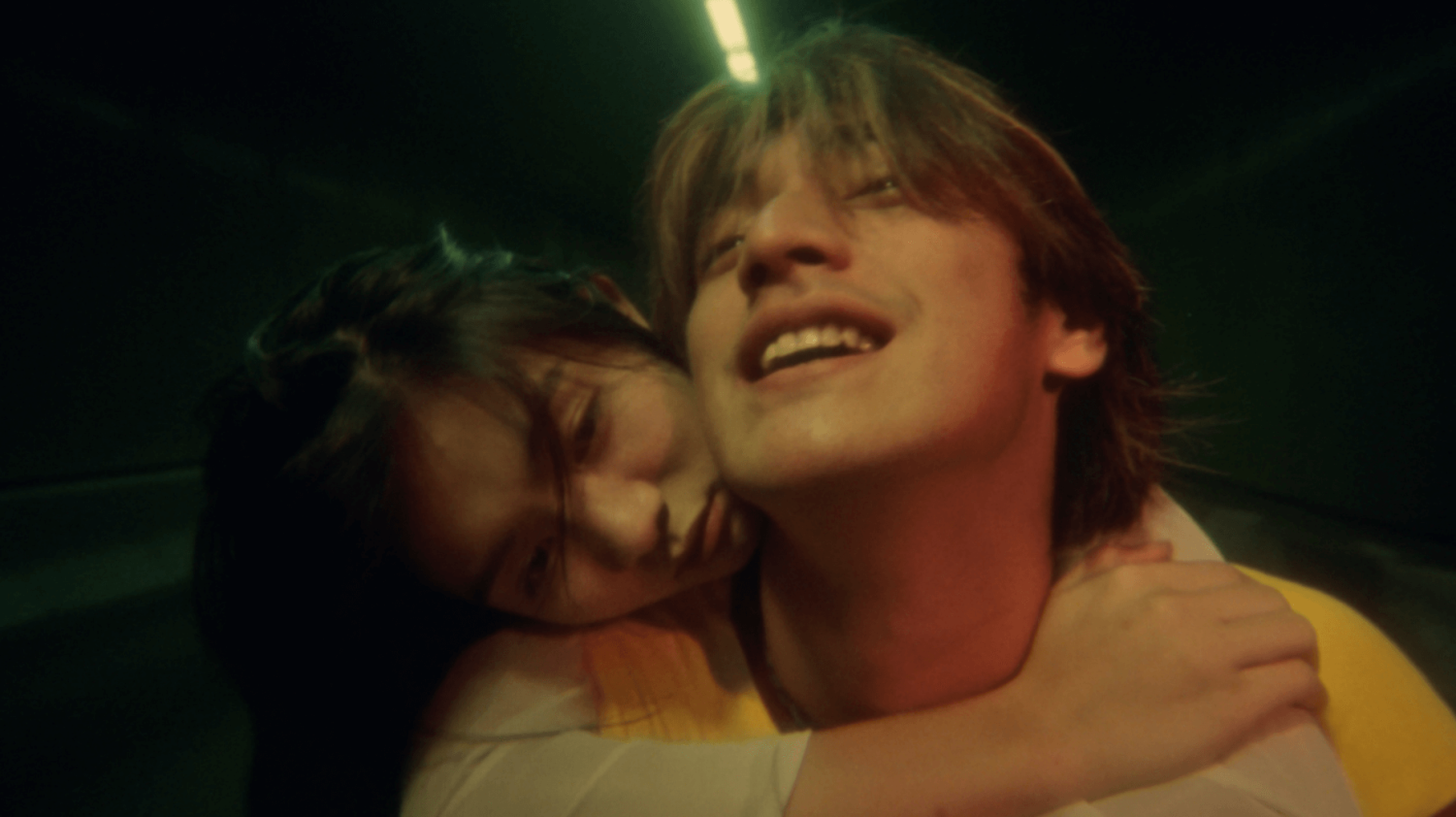 Disjointed yet cohesive, Wong Kar-wai's "Fallen Angels" is unlike any other. Throughout many of his films, we see characters that reflect the raw and unfiltered side of existence. As a collection of separate narratives, the 1995 paragon exemplifies the messiness and chaos of human nature in the most poetic sense. I found myself transported to this hazy, illuminated world as I watched, and with each passing second, the people on screen became a reflection of humanity's most lavish desires and brutal realities.
The central characters are of a wide variety: a hitman desperate to leave the Hong Kong underworld, his assistant who's madly in love with him, and the prostitute he becomes involved with, along with a mute ex-convict, and an unstable woman who's been recently dumped. Despite each being so distinct, Wong has a masterful ability to connect multiple storylines, incorporating personal voiceovers from every character. His use of handheld close-ups and a wide-angle lens only prove to be further enticing, mirroring the characters' own battles within themselves and each other. We experience their loneliness and frustrations as if we're beside them, and not peering into their lives through a camera. In these moments, it feels as if they're speaking right to me, in the enchanting yet frenzied atmosphere that I immediately adored. It's dreamy and magnetic, and I'm washed away by neon lights and cigarette smoke once again.
"Fallen Angels" explores dichotomies of love and violence, harmony and disorder, and permanence and transience, among others. The backdrop of the night provides a certain comfort, and in a way, I felt understood. The dark is inviting, gaining your trust enough to reveal yourself in the most honest form. It's here that we see each other for who we are; outcasts, oddballs, fractured individuals searching for reconciliation. Wong's romantic portrayal of longing within each journey is what allows this film to be as great as it is, and the adoration I have for his art as a whole is indescribable.
– Arshia Singh, Staff Writer
"Everything, Everywhere, All At Once" (2022)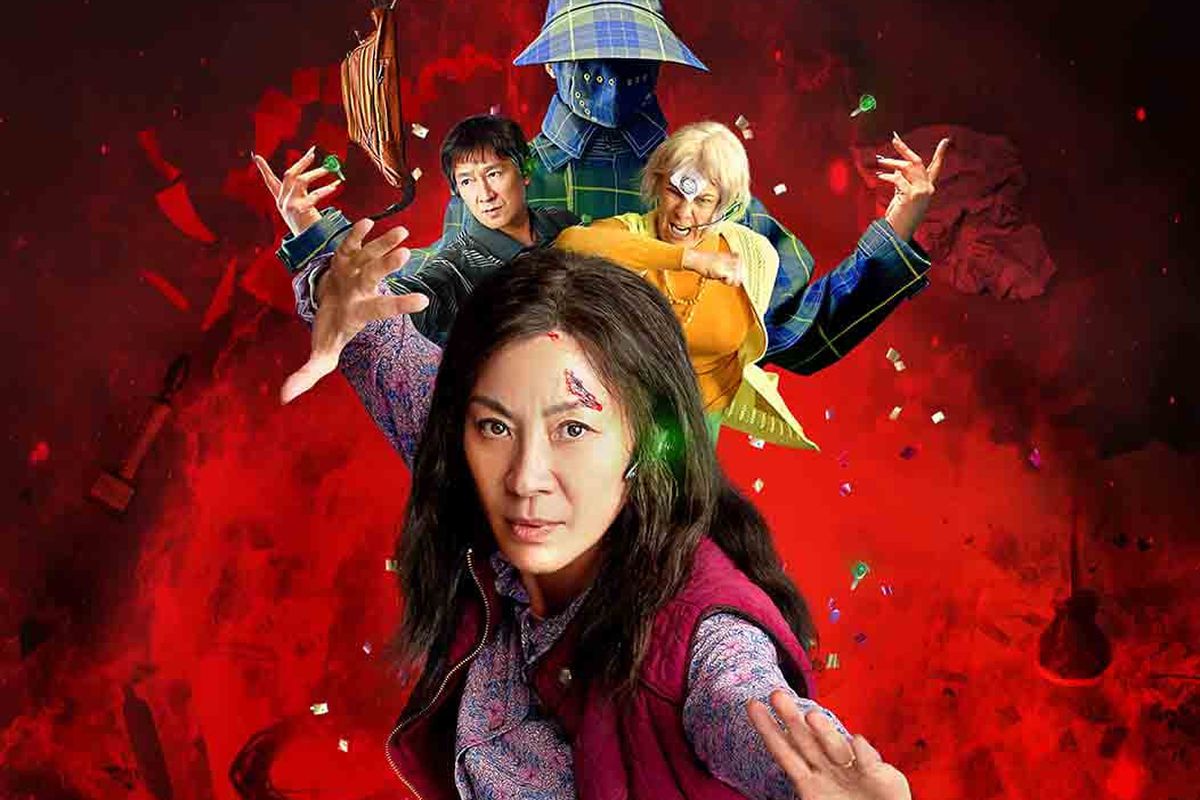 This film needs no introduction. Directed by Daniel Kwan and Daniel Scheinert, "Everything, Everywhere, All At Once" follows a Chinese immigrant, Evelyn (Michelle Yeoh), who connects to the minds of her alternate selves to save the universe. Winning seven Oscars, and many more awards, this film is a masterpiece. But to me, it is so much more. 
When I was first admitted to UC San Diego, I was undeclared. Well, actually, I was admitted to environmental systems, but I quickly realized that I hated STEM when I took my first college biology class. So, I spent two quarters trying to figure out what to do. During this time, Price Center was advertising a free movie, "Everything, Everywhere, All At Once." I've seen the trailers for the film and was disinterested due to its multiverse plot (can you blame me? Look at Marvel movies). But hey, it's a free movie. So, I entered a small theater, with every seat filled with a student like me, unprepared for what they were about to see. 
What I thought would be a cheesy film about a Chinese immigrant woman harnessing powers from her alternate selves was exactly that. But my God, it was so much more. It was a story about pain, love, trauma, and so much more. It feels overwhelming but understandable in some sense, just like our lives. I fell in love with the film's understanding of human emotions and how it could say what many of us think but can't articulate well. 
The movie was something I needed to see during this time in my life. During a time when I was asking myself, "What should I do with my life?" "Everything, Everywhere, All At Once" answered that for me: do whatever I want! Within a few weeks of seeing the film, I chose to major in literature, with a minor in film studies. So, in honor of APPI month, I would like to thank this beautiful piece of Asian American representation for helping an Asian American girl find her path in life.
– Lea Vazquez, Senior Staff Writer
Images courtesy of Kent State University, Pitchfork, Indie Wire, NPR, American Cinematheque, Royal's Review