Updates to UCSD COVID-19 Housing Policy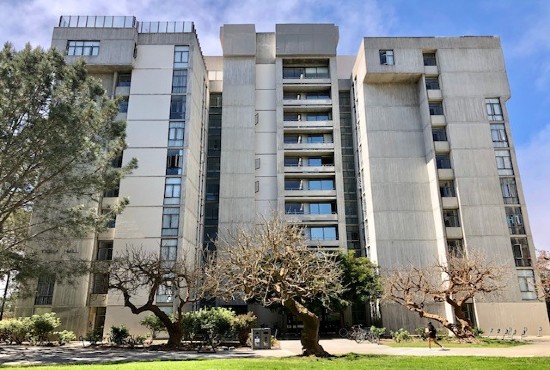 On Oct. 7, UC San Diego issued an update to current housing policies for the rest of the 2021–22 academic year due to the unanticipated success of the first phase of UCSD's Return to Learn Program. The update issued by Housing Information at UCSD distinguished the difference between Phase 1 and Phase 2 of the university's Return To Learn plan.
"We continue to be guided by science in all of our decisions that impact the safety of our campus community and will reassess and adapt based on our evolving understanding of the science and its implications," UCSD Chancellor Pradeep Khosla said in an email statement on Oct. 14.
Many state colleges and University of California schools transitioned to remote learning during the previous academic year to avoid exacerbating the pandemic. The schools that reopened were often met with severe outbreaks. San Diego State University reopened its halls completely in August 2020, but garnered 800 positive tests from students within one month.
UCSD implemented a strategic reopening plan to avoid a similar fate for its students. UCSD held many classes outdoors within lecture tents propped up in Warren Mall or Roger Revelle College. Scientists from the university began testing wastewater for COVID through 52 samplers spread all throughout the campus. Lastly, masks were non-negotiable throughout the entirety of the first year back on-campus.
Through such strategies, the university has been successful in navigating the pandemic. According to the UCSD COVID-19 Daily Dashboard, 0.14 percent of students have tested positive for COVID-19 since Sept. 15, while 0.56 percent of employees have tested positive as of Oct. 16.
"I am confident [in our success] because we are in community," UCSD Vice Chancellor for Student Affairs Alysson Satterlund said to KPBS concerning the university's reopening. "Through the contributions of students, staff, and faculty who adapted based on what we learned from the science."
The plans for this year begin with Phase 1, which commences at the beginning of each quarter and after each of the holiday breaks. During Phase 1, all students are required to wear face masks within their apartment or dormitories with the exceptions of personal bedrooms or showers. COVID-19 testing is done upon arrival as well as day five and ten after.
Phase 1 will continue until Phase 2 is announced by the Executive Director of Housing Dining Hospitality, Hemlata Jhaveri. Additionally, UCSD will be returning to a Phase 1 period at the start of each quarter and after Thanksgiving, Winter, and Spring breaks. Masking in the common residential areas of all units will be mandatory once again.
Once Phase 2 is entered, all students will be permitted to take off their mask within their residential quarters. However, students are mandated to wear masks in building lounges and shared facilities to prevent the spread of COVID-19.
The policies differ for vaccinated and unvaccinated individuals on-campus. UCSD announced on Oct. 15 that mandatory, weekly testing for asymptomatic, fully-vaccinated individuals is no longer required. Unvaccinated individuals must continue to get tested twice a week.
Testing vending machines are available within every college on-campus in addition to Price Center. For time-efficient test results, students are advised to submit their sample before officials pick up samples at 2 p.m. every day of the week.
In addition to COVID-19 safety measures, UCSD will be conducting a campus-wide Simulated Emergency Drill at 7 a.m., Thursday, Oct. 21. Students are asked to lock all doors following emergency-drill procedures during the 30-minute sequence and will be permitted to return to their dorms by 7:30 a.m.
Individuals can stay up-to-date on university-wide updates by visiting the Return to Learn homepage on UCSD's website, and students can stay informed by visiting the page for COVID-19 Information for Students on the UCSD Student Affairs website.
Photo via John Muir College