Annual Campus Safety Report Shows Increase in Arson, Sex Crimes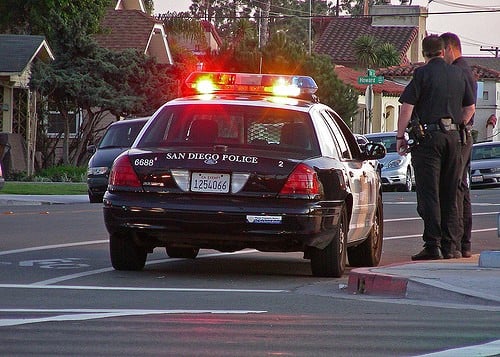 According to the 2018 Annual Security & Fire Safety Report released in a campuswide email on Sept. 28, UC San Diego saw an increase in the number of rapes and fondling incidents, as well as arson and domestic violence from previous years.
Rape had gone up from 10 in 2016 to 12 in 2017, and fondling from 8 to 11. In 2016, 5 domestic violence incidents were reported, and doubled in 2017 to 10. Dating violence also increased from 10 to 13 incidents between 2016 and 2017.
The report also shows a decrease in the number of burglaries and robberies. Burglary, defined as an unlawful entry into a structure to commit fraud or theft, decreased from 20 to 15. Robbery, the taking of anything of value by force or threat, dropped from 5 incidents in 2016 to just 2 in 2017.
Aggravated assaults, or unlawful attacks with the intent to cause severe bodily harm, went down from 8 incidents to 5.
The report, published at the end of each year, is mandated by the Jeanne Clery Disclosure of Campus Security Policy and Campus Crime Statistics Act. The Clery Act requires universities and colleges participating in federal financial aid programs to disclose crime statistics and other security information by Oct. 1 of each year. Each report is mandated to display crime statistics for the three years prior.
In 1994 the Clery Act was amended to require specific statistics about dating violence, domestic abuse, and stalking after the passage of the Violence Against Women Act.
With regards to hate crimes, one intimidation incident was reported for 2017 based on sexual orientation bias, compared to 2016, which had three reported hate crimes, and 2015, which had none.
Liquor law arrests dropped from 59 to only 5 between 2016 and 2017, and referrals decreased from 908 to 833. Drug abuse arrests also decreased from 31 to 25, but the number of referrals went up from 199 to 222.
This report is only a representation of incidents that were reported to campus police, and does not accurately reflect every event that happens on campus.