We've pulled our writers out of the comfort of their beds in order to provide you, our precious reader, with their humble and honest opinions on selections from this year's SDAFF.
"Claire's Camera"
Hong Sang-soo's "Claire's Camera" is a breezy, unassuming meditation on human interaction and the dizzying effect of the Cannes Film Festival. Isabelle Huppert, in an uncharacteristically mellow role, plays Claire, a music teacher who believes that her camera has the power to change its subjects. While visiting Cannes for the debut of a friend's film, she meets Manhee, a recently fired Korean film sales assistant (Kim Minhee). The two exchange photographs and stories over lunch, and together they navigate the microcosmic landscape of Cannes. Claire's francophone presence necessitates English dialogue, accentuating the characters' common displacement with arrhythmic conversation. "Claire's Camera" is sometimes teasingly meta (seeing a dewy-eyed Huppert exclaim that she's never been to Cannes before is tickling). The film's quiet cleverness materializes gradually. Claire's magical camera operates as gently parodic allegory for Sang-soo's own cinematic endeavor, challenging the film's ostensible simplicity. Just as Claire attempts to capture ephemeral revelations, Sang-soo does the same in a potentially futile effort to expose and affect humanity. Sang-soo abstains from resolution, letting his audience decide whether or not they believe in "Claire's Camera."
— Maya Kleiman, A&E Editorial Assistant
---
"Taxi Stories"
"Taxi Stories" is an intricate film that speaks to the realities of class separation with respect to both monetary and romantic issues. Rather than following one uniform plotline, the movie is instead composed of three seemingly separate stories that all center around taxi travel in Beijing, Hong Kong, and Jakarta. In Beijing, a poor taxi driver confronts his internal desires and conflicts when he agrees to drive a wealthy, openly gay young man. In Hong Kong, a maid working for an upper-class couple struggles with unspeakable discrimination and poor working conditions in exchange for minimal financial security. The wife faces her own difficulties with her pregnancy and marriage, and she and her maid attempt to form a connection in the span of their taxi-ride conversations. And in Jakarta, a teenage boy's coming-of-age story unfolds as he assumes a job driving a taxi, and picks up a foreign tourist one day, leading to his first taste of romance. All of these stories interconnect subtly throughout the film, illustrating that no matter the location or whether one is the driver or the driven, people will always connect through their problems. The way they react to or ignore their issues shapes their individual stories.
— Daisy Scott, Senior Staff Writer
---
"The Great Buddha+"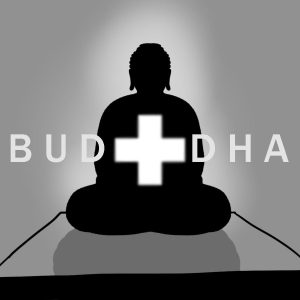 Buddhism, one of the most prominent religions in the world, preaches that men should refuse worldly treasures and liberate themselves from the painful sufferings of mundane existence. None of the characters in "The Great Buddha+" seem to take this advice to heart. Two inept losers spend hours in a cramped hut watching dashcam footage, a factory builds a materialistic statue of the Buddha for a festival, and a company boss partakes in his prurient desires without a care for the girls that he uses. Such debauchery is a depressing testament to the human condition, but at the same time, it's hard not to giggle.
"The Great Buddha+" satirizes the aimless whims and gluttonous acts that guide human direction. It asks us to reflect upon our indulgent lifestyles, because the characters on-screen certainly won't. Their plight is merely a less-than-optimistic take on civil society and its actors, a farce contrasting the piggish rich and the incompetent poor. Director Huang himself guides the film, providing his deadpan commentary in a town of fools.
— David de Leon, Senior Staff Writer
---
"Our Time Will Come"
There are already countless movies about World War II, so it may be tempting to brush aside Ann Hui's WWII drama, "Our Time Will Come." However, "Our Time Will Come" is a deeply personal, quietly heroic film based on the true story of young school teacher, Fang Lan (Zhou Xun), who leads an underground revolution in Japanese-occupied Hong Kong during the war. Along with guerrilla fighter Blackie Lae (Eddie Peng) and double-agent Li Jinrong (Wallace Huo), Fang Lan silently retaliates against the Japanese by delivering supplies and spreading propaganda. It's a war movie that focuses on the emotional consequences of these resistance fighters, raising the stakes that much higher because you're rooting for these people to succeed. With such inspirational characters and a healthy dose of dramatic action, "Our Time Will Come" is a touching film that gives Hong Kong's unsung heroes the proper recognition they deserve.
— Ellysa Lim, Senior Staff Writer
---
"Cardinal X"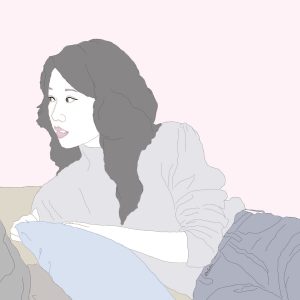 "Cardinal X" follows the story of Angie, a college freshman struggling to support herself in '80s California. Confronted by mounting financial pressures, she decides to start synthesizing her own MDMA by exploiting her skills as a chemistry lab assistant. Her underground operation soon grows, and she ends up becoming a one-woman distributor for parties all along the West Coast.
The film is semi-autobiographical, so its foundation is based upon director Angie Wang's own experiences. Brutally honest, "Cardinal X" does not hold back in its depiction of troubled childhoods and working-class struggles, which is shown in sharp juxtaposition to scenes of wealthy students indulging in lavish luxury. Yet between these strikingly different worlds, suffering and pain are painted as universal. Eye-opening, tragic, and poignant all at once, Wang's debut film presents a unique and almost visceral portrayal of Chinese Americans — a darker side we rarely see in media today.
— Derek Deng, Senior Staff Writer
---
"95 and 6 to Go"
"95 and 6 to Go" is a unique addition to the San Diego Asian Film Festival, with a style that is reminiscent of home videos. Rather than following an obvious plotline, the film has the director record her grandfather as he goes about his daily routines and conversations with her. She includes close-up footage of his shaving, eating, daily chores, and television-watching without entering the frame of the camera, allowing viewers to feel as if they are in the place of the granddaughter and living with this man.
To allow for dialogue and a certain sense of a story to develop, the director from behind the camera asks her grandfather questions, including ones about his life with her grandmother, his views on Japanese culture, and any advice he might have for a screenplay she is writing. Visual variation is offered by a series of still-frame shots of ocean, family photos, and parts of their home. This, in combination with the familial discussions and personal footage, allows viewers to feel that they are not intruders, but rather are long-term house guests and close friends, garnering entertainment and comfortable conversations from their hosts. Overall, this is a realistically paced film that illustrates the importance of family and the need to bridge generational gaps to find wisdom and one's roots.
— Daisy Scott, Senior Staff Writer
---
"The Girl from Yesterday"
After constantly troubling girls during the glory days of elementary school, high-school senior Thu never thought he'd be the one at the receiving end this time. Split between the present and past, "The Girl from Yesterday" follows lovesick Thu's endless efforts to catch the attention of new transfer student, Viet An, while also detailing flashbacks of his first love, Tieu Li. It's anything but a surprise when similarities between the two girls arise, but the film holds onto its vibrancy despite bordering on complete predictability. Twisting a tale of nostalgia, the film takes the textbook childhood love story — boy meets girl, boy falls in love, boy and girl part ways — and relishes in all the good parts when they reconnect — the chase, the flirtationship, and finally the reconciliation.
The ending of the movie is given up before it even starts, but who watches a rom-com not expecting a total cliche? All tropes aside, the film provides an accurate depiction of the wonders of young love: funny at times and cringey at others but sugary sweet nonetheless.
— Jahfreen Alam, Contributing Writer
---
"Marlina the Murderer in Four Acts"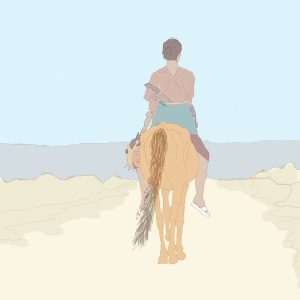 "Marlina the Murderer in Four Acts" is very much a tale of the Old West. It pays tribute to the genre with its landscapes, sunsets, and twangy music, but these hallmarks of the typical Western are twisted into something with a distinctive feminist edge. Attacked, robbed, and raped by seven men shortly after her husband's death, Marlina embarks on a quest for justice at all costs in a system too unequipped and uncaring to give her any, all the while pursued by the decapitated memory of the gang's leader.
The stunning and arid backdrop of modern rural Indonesia seems hauntingly familiar as the film's titular character, Marlina, traverses it equipped with a bloody severed head. The familiar archetype of a lone horseman embittered by a quest for revenge has now become a woman with equal grit and determination, but whose enemy is something much larger and systemic. Haunting, witty, and powerful, "Marlina" is a bold ride that refuses to pull any punches.
— Chloe Esser, A&E Editorial Assistant
---
"Kita Kita (I See You)"
"Kita Kita (I See You)" relishes in its cheesiness. The Filipino rom-com tells the story of a blind woman in a blossoming relationship with her next-door neighbor. This may seem like a typical love story, and that's because it is. "Kita Kita" knows exactly what it is — cute. This film oozes sweetness from every pore. Every scene tops the last, and you'd be lucky to get halfway through without experiencing the strongest toothache of your life. This isn't an insult, although it may seem like one. "Kita Kita" does exactly what it sets out to do, and that's to make an easy date-night flick. The world needs more movies like "Kita Kita," a film that does not need to challenge what it means to be a film. It's a nice break from the torrential downpour of pretentious, arthouse indie movies.
— Nolan Willett, Contributing Writer
https://www.youtube.com/watch?v=mPPuNaOZtw0
---
"Dragonfly Eyes"
Told through the many eyes of the surveillance camera realm, "Dragonfly Eyes" provides insightful social commentary on the emphasis our society places on images. Created by editing together real footage taken from security and computer cameras with complementary voice-over narration, "Dragonfly Eyes" tells a compelling story. The film portrays a young woman, Qiang Ting, after she moves from a Buddhist temple into the city. Qiang confronts the injustices and societal standards of beauty — resulting in significant changes regarding both how she views herself and how she ultimately allows others to view her.
Qiang's narration twines with the voice of her friend Ke Fan, who is determined to enact revenge on those who do her wrong — all shadowed by a sense of mystery courtesy of police analysis of security footage. It is an unconventional film that highlights the limitations and dangers that come from relying too much on images, showing that recordings often do not reveal the entire story.
— Daisy Scott, Senior Staff Writer