Four of the Fairbanks Coffee carts across campus were set on fire last night, the UC San Diego Police Department confirmed this morning in an email to the student body. The email stated that the fires were an act of arson, but there is no information on the suspect(s) at this time.
The first fire occurred at the coffee cart in the Social Sciences Building at around 11:41 p.m., which the UCSD Guardian announced on its Facebook page when it happened. After the initial blaze, the coffee carts located in front of Warren Lecture Hall and in Revelle Plaza and Center Hall were also set on fire. Videos and photos of the aftermath show that the damage appears to be contained to the Fairbanks carts themselves, and no injuries were reported.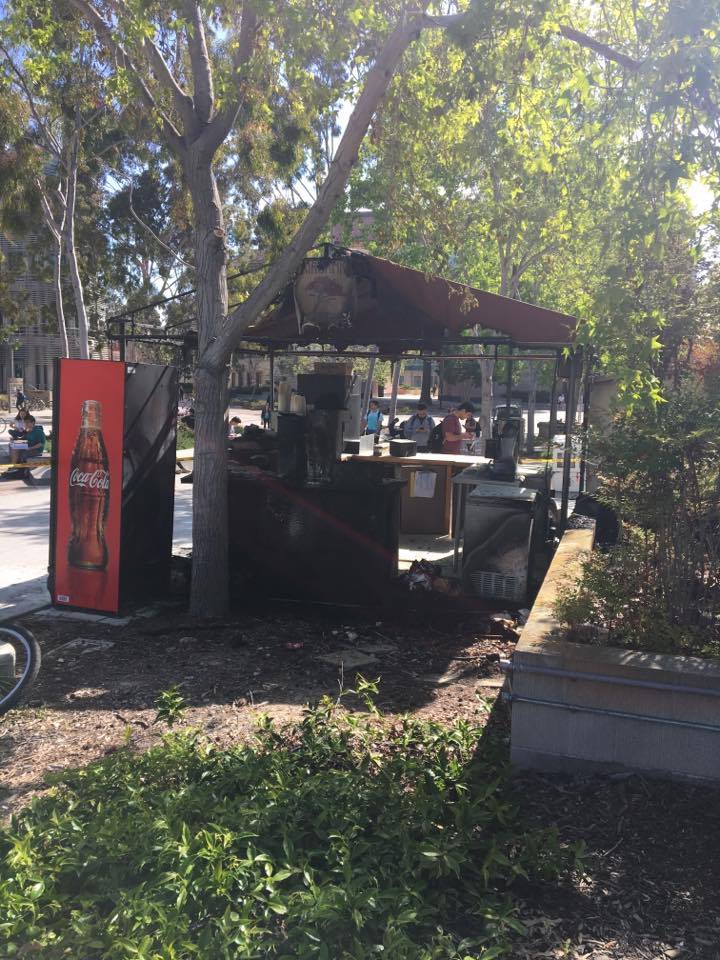 An eyewitness to the Social Sciences Building fire, who requested to remain anonymous, explained to the UCSD Guardian that she heard the fire alarms and sirens go off and decided to investigate.
"We heard the alarms and the sirens, so we went to see what happened," she said. "When we got there, we saw the coffee cart cover had been burned away, and a lot of smoke still remain[ed]. I don't understand why all the coffee carts were burned."
Communications Director of Resource Management & Planning Laura Margoni told the UCSD Guardian that the campuswide email contains all information the campus police currently have on the situation.
"This is an ongoing investigation, so we're encouraging anyone with information or who possibly saw anything to contact the campus police," Margoni said.
Students can contact the UC San Diego Police Department at (858) 534-4357.