Self-Performance Review
Last week — my first week as The Hollywood Accountant — I didn't do as well as experts predicted. But hey, you win some, you lose some. Let's start with the one I won. "Snowden" was as much of a flop as most were expecting (and as some, like me, were hoping). Clocking in at exactly the $8 million that I prophesied, the film is unlikely to recoup the reported $40 million that the producers unwisely gave Oliver Stone to spend. I doubt Edward Snowden can flee this catastrophe.
Now, let's move on from their losses to my own. Like most of the industry, I expected "Blair Witch" and "Bridget Jones's Baby," both new installments of decade-old franchises, to open stronger than their predecessors. However, both failed to conjure up enough nostalgia to draw audiences to the theater. "Blair Witch," while succeeding in toppling the measly $1.5 million opening weekend of "The Blair Witch Project," only managed a little over half of what I predicted — $9.6 million compared to my $17 million project. While it's nearly certain that the film will make a profit even after accounting for its minor $5 million budget, the disappointing numbers show that this franchise should be put to rest in the forest.
If you think those numbers are scary to look at, you'll be terrified by those of "Bridget Jones's Baby." Working off a perplexing $35 million budget, and despite opening in nearly 400 more theaters than any other "Bridget Jones" movie, the third installment of the franchise only managed $8.6 million in its opening weekend — more than $4 million shy of my $13 million prediction. I guess we'll never get to see the baby grow up.
How long can Chris Pratt stay on top?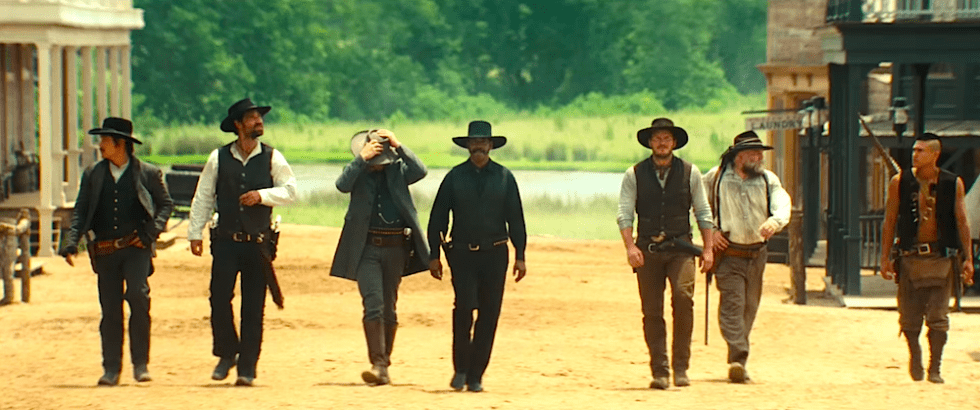 The last three movies Chris Pratt starred in — "The Lego Movie," "Guardians of the Galaxy" and "Jurassic World" — were not only No. 1 at the box office during their opening weekends, each massively overperformed even the highest of its industry expectations. Thus, it begs the question: Is Chris Pratt Hollywood's biggest draw since Will Smith (in his prime) or does he just know how to pick his projects? Either way, his presence in this weekend's reboot "The Magnificent Seven" should bode well for its box office receipts.
In spite of this, the film likely will get a much smaller "Pratt bump" than the previous three (more of a "Pratt tap"). The marketing has so far presented Denzel Washington — a bonafide movie star past his money days — as the central focus of the film and played down the signature charisma that has gotten Pratt to the top. Whether or not audiences will go out in droves to see a film in which Pratt is merely the second of seven main characters is not yet clear.
As a wide-release action-western, the most recent comparables for the film include "The Lone Ranger," "Django Unchained" and "Cowboys & Aliens," each of which had opening weekend grosses in the $29 to $36 million range. Thus, it'd be safe to expect the same for "The Magnificent Seven." Positive reviews — a 61 percent on RottenTomatoes — and the presence of Chris Pratt should push a bit higher. The Hollywood Accountant predicts a $39 million opening weekend.
Can non-franchise animated films continue to dominate?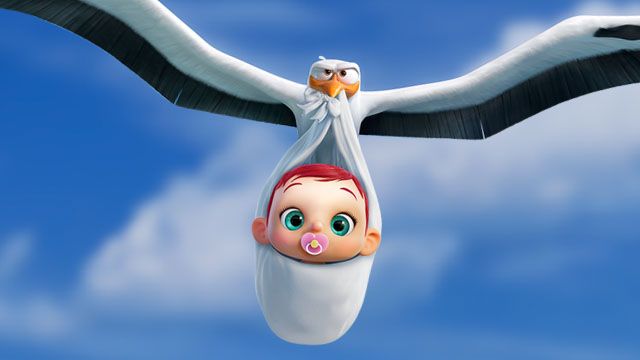 While animated sequels "Finding Dory" and "Kung Fu Panda 3" have had their fair share of successes at the box office, this year has rewarded animated originals even more. In February, Disney released "Zootopia" to a $75.1 million opening weekend before it ended up with over $1 billion worldwide. Then, Illumination followed up their "Despicable Me" franchise with another undisputed hit "The Secret Life of Pets," which doubled even some of its most generous predictions with a $104.4 million opening weekend. Though "Storks" will have trouble getting to even a third of that number, it should still do well and encourage studios to put faith in original animated films.
Exactly how successful "Storks" will be, however, is a bit tough to work out as it has neither the marketability of a built-in franchise nor a huge animation company (i.e. Disney or Illumination) behind it. Instead, it should end up closer to the opening weekend of "Mr. Peabody & Sherman" — $32.2 million. The Hollywood Accountant predicts a $33 million opening weekend.