Paradise (12:40 – 1:10)
Paradise Khatibi looks to ignite whatever crowd assembles at 12:40 p.m. on Sun God Saturday.
In contrast to the vast majority of UCSD students on the fast track to careers in their degrees, this performance is exactly what Paradise is searching for: For her, college is a support beam for her musical aspirations.
"This is the best thing that could have happened," she told the UCSD Guardian. "For me music has never been the background. I've always pushed everything else behind. Initially I thought college wasn't for me, but I decided to come to school so I could support myself, to actually pursue my dream of singing so I can actually go after what I want."
The Iranian junior points to an eclectic set of influences from her family as inspiration for her specific sound.
"I listened to a mix of music growing up," Paradise told the Guardian. "My brother was into R&B and Eminem, my sister was more into Black Eyed Peas, I listened to Shakira, and it's become a mix of those things. My dad likes John Denver and my mom listened to Dean Martin. But we also listened to Persian music around the house."
The intriguing combination of oldies soft rock with hip-hop/rap has resulted in a new style, distinct from the musical tastes of her family members.
"I would describe myself as folk-pop-rock," she explained to the Guardian. "A mix of Maroon 5, Katy Perry and Jason Mraz. A lot of my songs are super personal. Anything that I can relate to or that I find interesting inspires me. There's no set way I go about writing, it's just tons of revision. It just happens how it happens. For example, the song "Dreamland" I wrote while I was doing community service at a rehab clinic. It's inspired by the people at the rehab and what it was they were trying to fight."
"Ruthless," on the other hand, proves to be a "super detailed" track "about my ex-boyfriend," she said. "That one I'm nervous to play in front of my parents."
Fully prepared for the big stage, Paradise brazenly convinces people to cut short their pre-festival rituals and go early on Saturday.
"Expect fire," she declared to the Guardian. "It's going to be a full-on show. What you're going to see is the most insane version of me. It's going to get the crowd going!"
— Peter Mcinnis, Senior Staff Writer
Louis the Child (1:30 – 2:00)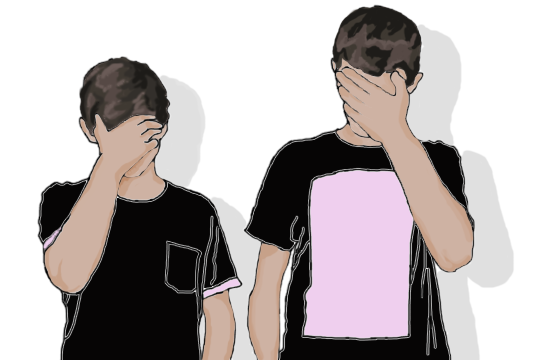 Hailing from Chicago, Louis the Child are DJ performers Freddy Kennett and Robby Hauldren. The young duo started tinkering with electronic music at the age of 15. Success with their 2015 single "It's Strange," along with multiple opening performances for Madeon, The Chainsmokers and Kaskade, have since launched them into the spotlight. This year alone, they have played at large festivals such as Buku in New Orleans and, most recently, Coachella 2016 and are stacked to play at Governor's Ball, Firefly and Red Rocks among many other venues later this year.
More shocking than their quick rise to fame are their ages. Hauldren, 19, is a freshman in college and Kennett, 18, hasn't even graduated from high school yet; they have to organize their shows around homework and classes, only performing on the weekends.
The pair is often compared to Flume, but more generally they associate their thumping beats, chillaxed vocals and smooth notes with house and future base.
At Coachella, the crowd went wild as they dropped familiar songs with Louis the Child twists along with their own famous singles and new extended play. Their name appeared in huge white letters scrawled across a cubed screen at their daytime performance in the Sahara tent as grinning audience members whooped and danced together while the DJ duo bobbed on stage. Multiple times Kennett and Hauldren would jump up onto the mixing tables to pump up the audience.
While their music is catchy and easy to dance to, it isn't intense. Louis the Child starts their sets with popular tunes that get your blood pumping, eventually slipping into their more experimental, newer music as the crowd warms up. Sun God Festival goers are in for a treat, and even non-EDM fans will find their upbeat, bouncy music accessible as they throw out remixes of well known sing-along songs.
— Tia Ikemoto, Contributing Writer
Great Good Fine Ok (2:20 – 3:05)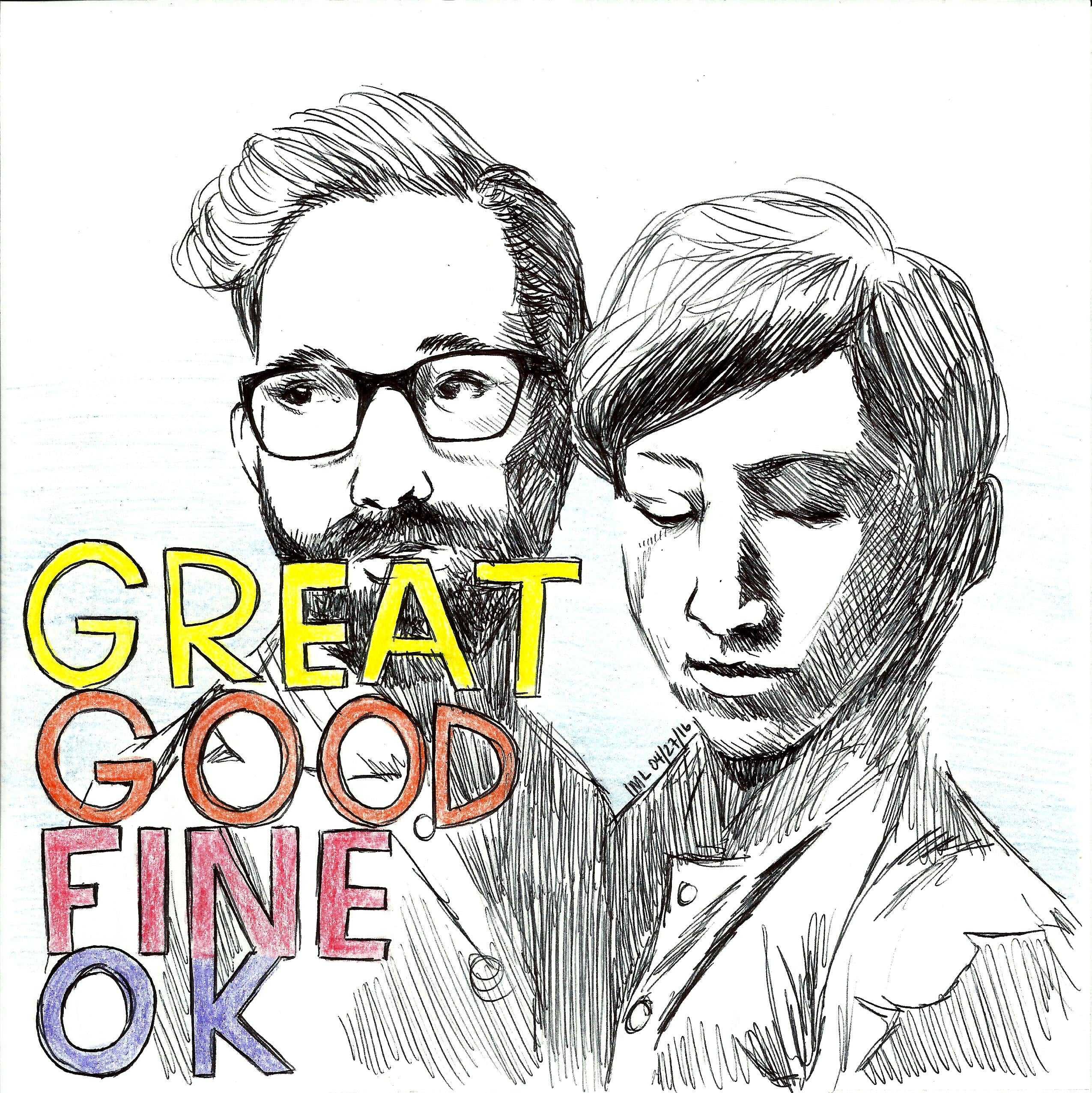 This year's Sun God lineup may be light on alt-pop, but that doesn't mean fans won't be able to find their indie fix at Saturday's festival. Brooklyn synthpop duo Great Good Fine Ok crafts energetic indie-pop songs and plans on bringing their lively, flashy show to Southern California for the first time in over a year. Comprised of singer-songwriter Jon Sandler and multi-instrumentalist/producer Luke Moellman, the duo has kept itself relevant since its 2013 inception with a steady stream of EPs and singles.
"We've released two EPs," Sandler told the UCSD Guardian. "'Body Diamond EP' was our first one, and then we released an EP called '2M2H' with another four songs. After that we released a single called 'Take It or Leave It,' and after that we released a single called 'Already Love.' We're preparing to release more music very soon."
In just the few years that Great Good Fine Ok has been a band, the duo's sound has evolved — not surprisingly, considering they composed their first song, "You're The One For Me," in just one night. 
"We're always just trying to make the music that we're inspired to make and that we're passionate about making, so it hasn't changed that much from the beginning," Sandler said. "I'd say from the first EP to the second EP it's gotten a little bit more funky, a little bit more organic. We're using more real instruments, not quite as dreamy and synthy — maybe a little bit more raw."
The band emphasizes, however, that the music they're working on now will draw inspiration from the late, eccentric legend Prince.    
"Prince was such a huge inspiration," Sandler said. "Especially for the past few days we've been listening to a lot of him, so I think he'll continue to inspire us in our process. Other than him, we're just huge fans of different bands. We're inspired by lots of different music, and we can't help what we hear and what we like; I think it's inevitable that it will seep in at some point."
Great Good Fine Ok promises to treat prospective festival-goers to a performance that will reflect these influences and deliver a charm unique to their upbeat brand of delectable indie-pop.
"We take a lot of pride in our live show," Sandler said. "We take it really seriously and we love to just have a good time … there's a lot of dancing, lights and light up things and a lot of energy. Both of us love performing so much and we feed so much off the energy of a crowd. A lot of people who see us live make the comment that, 'You don't know us until you see us live.'"
— Karly Nisson, A&E Editor
Nico and Vinz (3:25 – 4:10)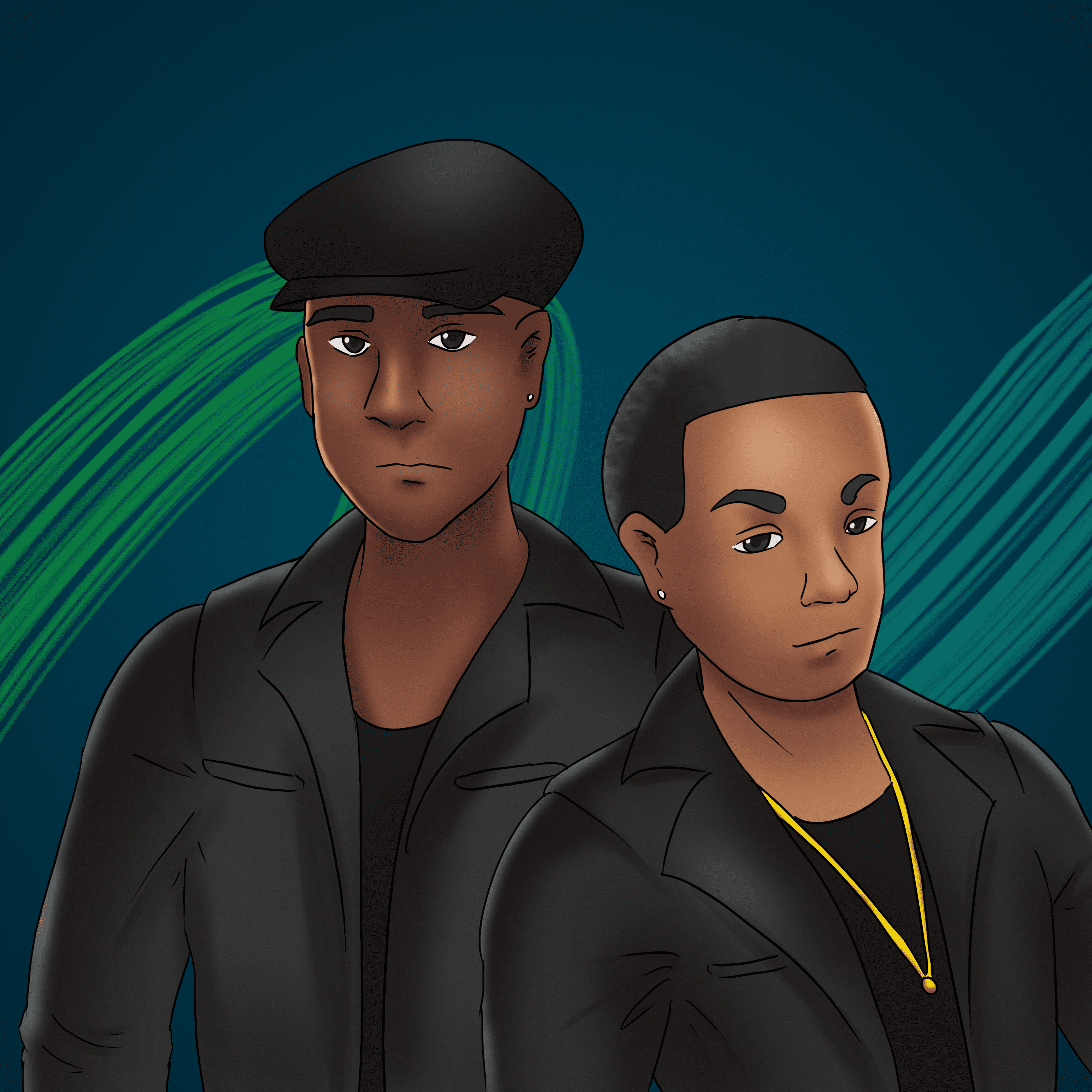 Not many know the names Nico and Vinz. Everyone, however, knows the song "Am I Wrong," the 2013 international hit that dominated radio stations across the globe for months despite no one knowing or really caring who was behind it. The track reached the top five of charts in numerous countries, including the United States, the United Kingdom, Germany, Australia and Norway — Nico and Vinz's home country — and its music video has over 300 million views on YouTube. It will undoubtedly be the most recognizable song played at this year's Sun God Festival.
The duo's endeavors following the single's run, however, have yet to match or even come close to its success. But this isn't a knock on Nico and Vinz or their talents; they set the bar extremely high for themselves. One of the duo's latest singles, "That's How You Know" (featuring Kid Ink and Bebe Rexha), still managed to peak at No. 2 in both Australia and Norway. Though its position at No. 120 on the U.S. Billboard Hot 100 looks undesirable, for a foreign — not to mention, Norwegian — afrobeat group, this ranking proves that they're still relevant to the American market.
The single, though not as auditorily inspiring as "Am I Wrong," is a fun track that will absolutely play well at a daytime festival like this year's Sun God Festival, especially considering Nico and Vinz are merely a lead-in act and not the headliner. As for the rest of their discography, even in their more somber songs like "Hold It Together" and "When the Day Comes," positive vibes and upbeat tempos shine through, making their music enjoyable for any listener in any mood.
Thus far, UCSD students have criticized this year's lineup for its lack of prestige and notoriety. This, however, could end up to the artists' advantage. Nico and Vinz, in particular, possess a charm in both their music and their presence that will surprise the Sun God Festival crowd and leave them going into Miguel's set with a definitive grin on their face.
—  Jacky To, Senior Staff Writer
Miguel (4:30 – 5:45)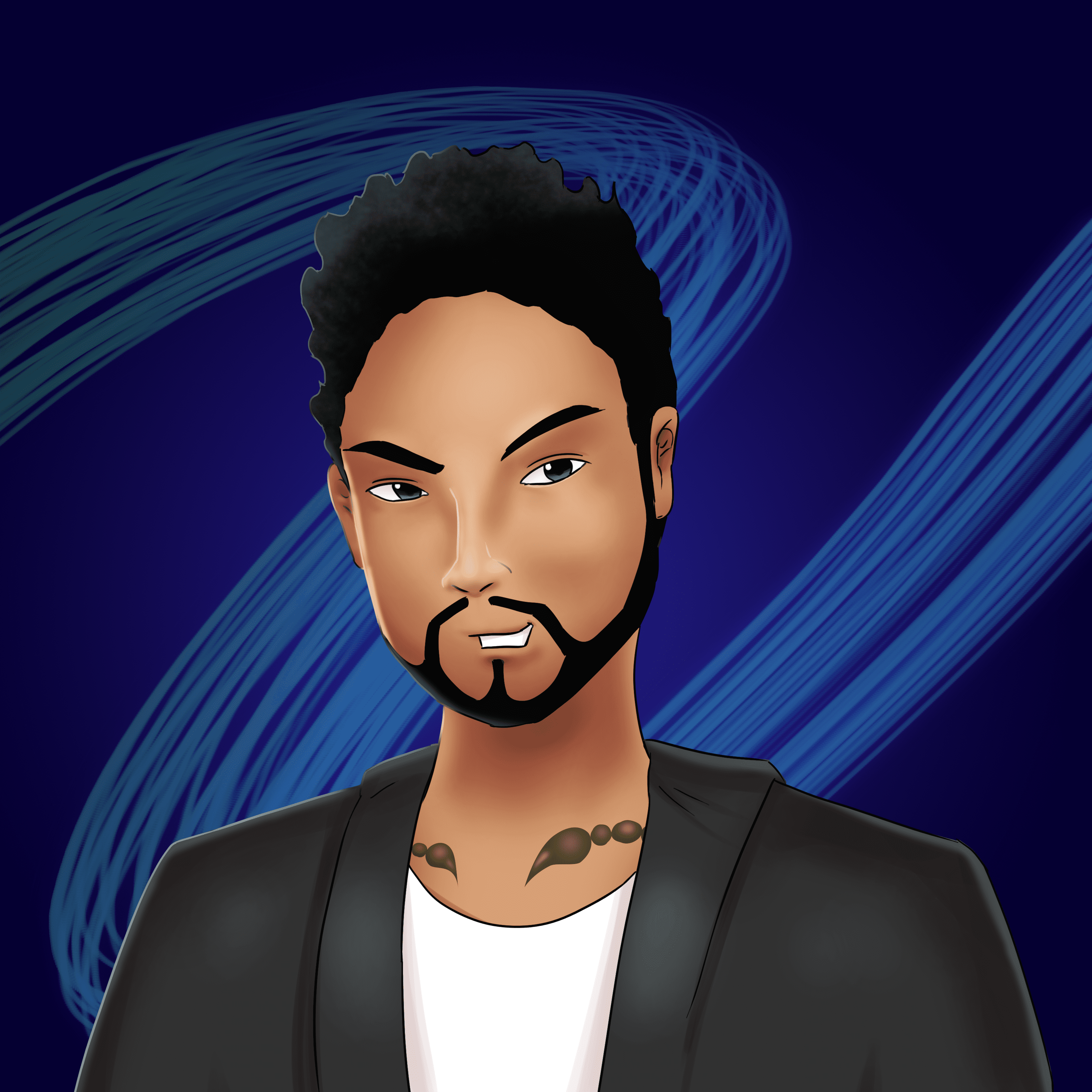 Miguel is the embodiment of the underlying sensuality that informs R&B's spirit with his six-pack abs, three albums and a voice capable of jaw-dropping falsettos. However, his influences spread much further from the genre than many may expect. He cites Kanye West, The Police and Prince as major influences on himself but goes a step farther in proving his appreciation of different genres by collaborating with the unexpected. The great "Waves" remix featuring country star Kacey Musgraves highlights Miguel's ability to smoothly transition and fuse different genres — serving as more of a true collaboration than a simple remix. Practicing what he preaches, Miguel proves to be no dilettante.
However, his path to success was fraught with legal issues and label dissolutions. After being signed to the now-defunct Jive Records in 2007, Miguel seemed to have a straight path laid in front of him: release some singles, release the album and tour. Instead, a vengeful former label came after him and led to a two-year delay of his debut album "All I Want Is You." In those few years, Miguel made the best out of a bad situation by keeping himself busy — contributing vocals to Blu's West Coast classic "Below the Heavens" and writing songs for multiple Usher albums. It wouldn't be until the release of his second album that critics at large would recognize just what he was capable of.
Sophomore album "Kaleidoscope Dream"'s precise mix of sharp vocals, pop sheen and dense production made it a compelling pick for best R&B album of the year. "Kaleidoscope Dream" was instrumental in redefining what R&B was expected to be like and sound like, helping the genre move away from the banality of Trey Songz. Fellow contemporaries like Frank Ocean and The Weeknd were also indispensable in R&B's renaissance with their own debuts, forming a triumvirate of R&B wunderkind.
Miguel's latest, "Wildheart," reifies his status as a sex symbol and reaffirms his position at the forefront of the genre. It seems like Miguel has yet to peak, always striving to deliver the best music he can. Often losing his shirt somewhere on stage, his live performances are a testament to that same indomitable spirit he presents in the studio. We'll be able to expect great variety and carnality from a passionate Miguel at Sun God, sure to pull from the farthest corners of his rich discography — whether it be more rock-influenced tracks like "Waves" or the hip-hop heavy "NWA."
—  Sam Velazquez, A&E Associate Editor