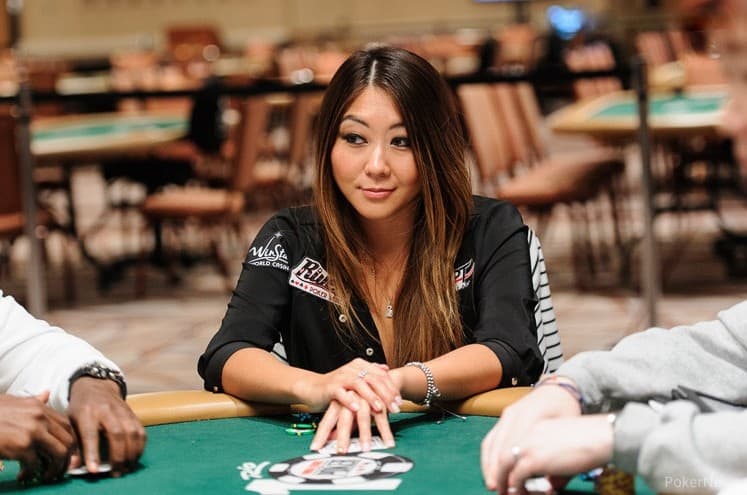 Many successful people take major gambles to be successful, but few take risks as a full-time job.
For 2005 UCSD Marshall College alumna Maria Ho, that's exactly what she does every day. Ho is a professional poker player — and a good one, too. In her first decade as a professional, she has won over $2.6 million and is among the highest-ranked female poker players in the world.
But Ho was no child prodigy when it came to card games. In fact, she didn't even start playing poker seriously until she was a UCSD student.
"It wasn't until my first few years here that I started playing regularly," Ho told the UCSD Guardian. "The most important thing for me was taking regular trips to the local casinos, particularly Barona, and getting experience against live opponents. I was definitely one of the only teenage[d] girls there."
Since poker was a sport traditionally dominated by men — from tough Dallas cowboys to MIT math geniuses who grew up playing on the Internet — Ho stood out as she improved and began to rise to prominence. Within two years of graduating, she was the Last Woman Standing at the World Series of Poker Main Event (perhaps the most reputable tournament in the world), finishing 38th out of over 6,000 players. She would go on to achieve this distinction two more times in the next six years, making her the only woman to win the award three times.
But as accomplished as she is at the poker table, she is perhaps equally as competent in front of a microphone. In the past couple of years, she has distinguished herself as one of the game's most respected commentators and now serves on the full-time broadcast team for the Heartland Poker Tour.
And the communications student's broadcasting achievements are not limited to the poker world. She's made quite a mark on the television world, with contributions to a number of programs. She's probably best known for her appearance as a competitor on Season 15 of The Amazing Race alongside fellow poker star Tiffany Michelle. Ho also has appeared as a panelist on Anderson Cooper 360 and even had a short stint on American Idol back in 2004.
Ho's passion for performance dates back to her time at UCSD, where she was a member of the Daughters of Triton, an all-female a cappella group on campus. She describes her time with the group as one of the most important social experiences she had at the university.
Ho advises students interested in poker as a career to make sure not to forget the reason they came to school in the first place.
"A lot of the people I work with are people who dropped out of college to pursue poker," Ho said. "It's important to remember to focus on school as a backup plan because there's no guarantee you will be successful. I think that, for me, learning to balance the demands of school and playing was an important part of learning how to succeed."
With the prime of her career still ahead of her, Ho's best years are still to come.
---
Interested in taking your poker game to the next level or just want to learn to play the game? There are plenty of free online sites that provide legal card rooms for recreational play. Looking for the rush of real competition? San Diego has a number of casinos with card rooms, but those under 21 will have to limit themselves to a couple establishments, notably Barona Casino in Lakeside and Sycuan Casino in El Cajon.