A group of UCSD students hoping to become the first such organization of any university to launch a rocket into space has set a launch date for late March.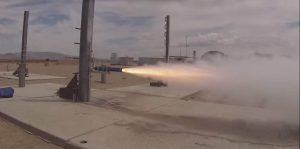 The Triton Rocket Club made headlines around San Diego last week as word spread that the group is aiming to launch a 20-foot rocket 62 miles into the air next year. A successful launch of this caliber would be the first for any exclusively student organization.
TRC President Nico Montoya says that, while this specific rocket project has only been in the works for a year and a half, the club has moved toward this goal by building progressively bigger rockets since 2011.
Montoya, a mechanical engineering major, told the UCSD Guardian that he marvels at how far the group has come after working "literally from the ground up."
"Just two years ago, the club was operating out of my Keeling Apartment in Revelle, and I was paying for rocket parts out of my own bank account," he said. "This is definitely possible for anyone to do — not just launch a rocket into space but to do any cool project."
TRC has secured funding for its upcoming project through NASA, Northrop Grumman, Lockheed Martin and the Jacobs School of Engineering, among others.
TRC's two-motor rocket will employ an initial and delayed propulsion technique that group organizers hope will be enough to bring the rocket into the goal range of 328,000 feet. Upon descent, the rocket will deploy two parachutes to slow it down before hitting the ground. TRC's rocket will also employ GPS technology and a GoPro camera to give a live visual and data feed for the rocket's position.
"We're doing research into live data acquisition so we can see where the rocket is after the launch," TRC Vice President and Chief Engineer Danny Shin said.
GPS data for the rocket will be critical for official determination that TRC is the first group to send a rocket to space.
"The GPS is our meal ticket," Montoya explained, adding that it will be impossible to see the rocket's actual location from the ground after it rises only a few thousand feet. Club members will need to stand at least a mile away from the actual launch site.
The group most recently placed second in a University Student Rocket Competition after working on a project that took seven months. NASA also helped fund TRC's project for that competition through the California Space Grant Consortium.
Since that competition, Montoya said, the group has run several static, ground-based launches and has worked to develop its own motors, rather than purchasing commercial motors.
"That's a big step that we take: to actually mix the chemicals for a motor ourselves," Montoya said.
Project Manager of TRC's Propulsion Team Jared Shapiro said that the group hopes this project will help boost the prestige of both the membership of TRC as well as the university.
"For the Jacobs' School and UCSD as a whole, this will be huge," Shapiro said. "We're hoping this will get companies like Boeing to see us up there with MIT and Stanford and put UCSD on their top feeder schools."
For the March launch project, TRC will travel to an open desert in northern Nevada, near where the annual Burning Man festival is held. Nevada is the only state where all such launches take place, according to TRC.
The actual launch date is yet to be determined, though TRC is planning to take its membership to the site during the weekend of March 27.  The group will run its next static launch early next year.