The San Diego Asian Film Festival will be screening at several locations around the city from Nov. 6 through Nov. 15, including at UCSD in Atkinson Hall and the Visual Arts Presentation Lab. With dozens of films made in a multitude of genres, styles and lengths, SDAFF has plenty to offer. Here are some of the more anticipated features.
The Kingdom of Dreams and Madness
Screens in UltraStar Mission Valley on Nov. 8 at 4:55 p.m. and on Nov. 11 at 8:05 p.m.
Witches and wizards, spirits in bathhouses, Catbuses and raccoon-like creatures obsessed with umbrellas — it's hard to believe that one mind has created numerous stories with such varied characters over the past three decades. But this kind of diversity and quirkiness is completely within the creative realm of animator and storyteller genius Hayao Miyazaki. Fans of the Japanese filmmaker from all across the globe mourned when the great artist announced his retirement from cinema, ending with the 2013 release of his poignant and heartbreaking swan song, "The Wind Rises." But film buffs can once again celebrate Miyazaki and his filmography with "The Kingdom of Dreams and Madness," a fly-on-the- wall documentary on the director's life and his fruitful relationship with the renowned Studio Ghibli. Including intimate interviews and interactions with prominent Ghibli directors including Isao Takahata, Disney executive producer John Lasseter and the great auteur himself, "Kingdom" will give animation enthusiasts the Miyazaki fix they've been waiting for.
– Jacqueline Kim (A&E Editor)
Mary Is Happy, Mary Is Happy
Screens in UltraStar Mission Valley on Nov. 12 at 8:05 p.m.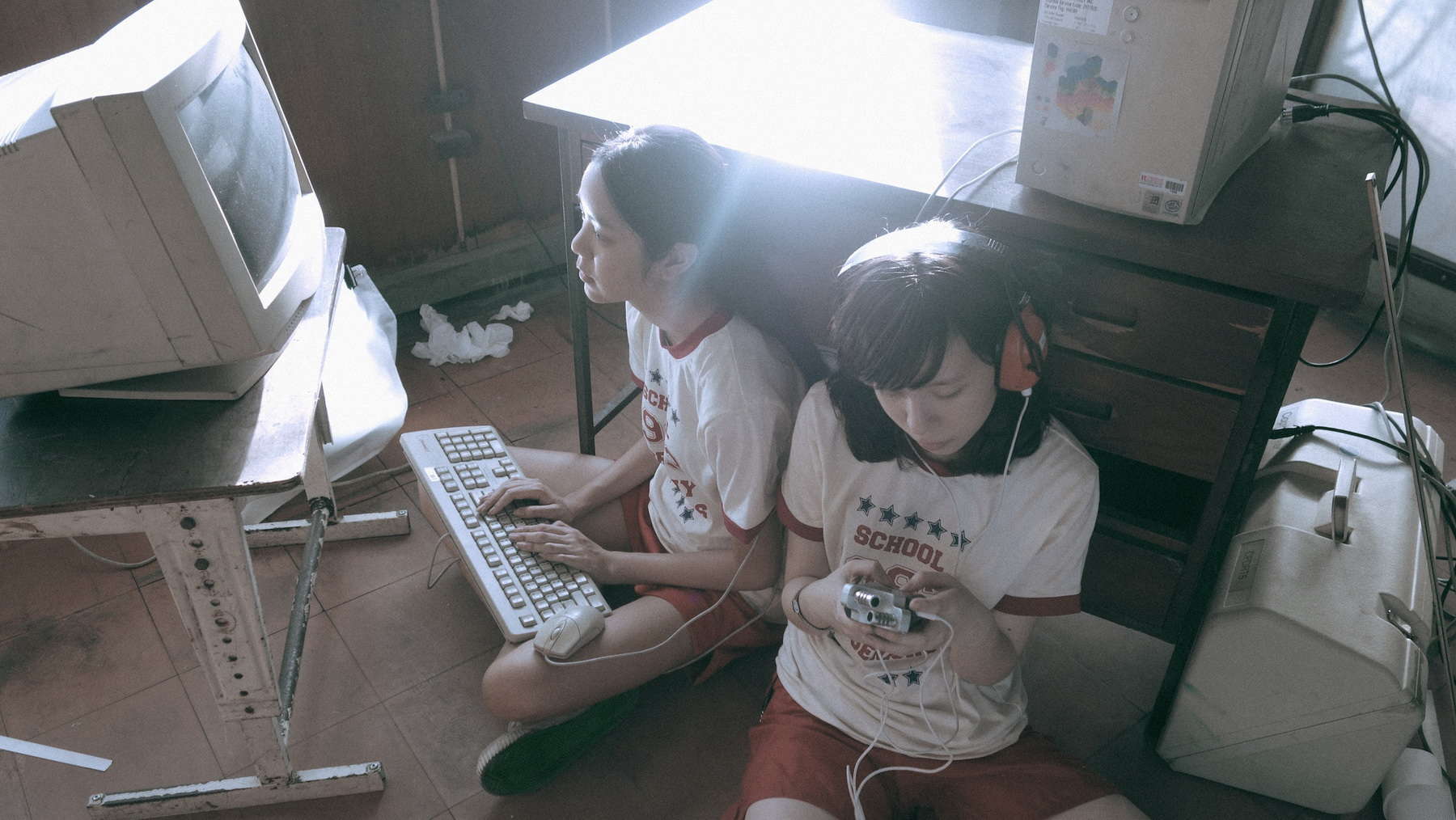 If you attempt to string together the last several hundred tweets in your Twitter history, you might only expect to end up with a strange jumble of random thoughts. Yet the ingenious "Mary is Happy, Mary is Happy" manages to unite 410 actual tweets made by Thai teenager Mary Malony, resulting in a cleverly quirky experimental dramedy.
Initially the film seems exactly as you'd expect: a tangled assortment of apparently unrelated scenes that breed confusion. Yet, among unexpected trips to Paris and exploding phones, a darkly comedic plot that follows Mary and her best friend's production of their high school yearbook emerges. In bringing the impulsive whims of the Twittersphere to the screen, the film risks disrupting the plot's cohesiveness. Fortunately, these unpredictable interruptions work in the film's favor and smarten the tired tale of a young girl's explorations of identity, loss and love.
– Karly Nisson (Contributing Writer)
Reptilia in Suburbia
Screens in UltraStar Mission Valley on Nov. 11 at 8:15 p.m.
"Reptilia in Suburbia" is a heterogeneous mixture of pretty much everything you can think of. Mad scientists claiming to be sexless? Sure. A precocious teenager confronting a self- proclaimed Satanist? Yes, indeed. Charity dances for missing pets? Certainly. The unrelenting parade of freaks has no end; even stranger things, like love and tenderness, are present in this one-of-a-kind Philippine film.
Director Timmy Harn has a knack for creating laughter out of disrupted images and creepy characters. Harn's project is as absurd as it is innovative: Build an overblown melodrama, place it into the context of a monster movie and play with the viewer's expectation on these genres. The result is a well-crafted, unintelligible joke. Asking for reasons in this film is a waste of your intellect. For every "why" you can think of, "Reptilia" has the same answer: Why not? There are times when weird is beautiful; here, weird is just weird. The fact that it works is, well, weird.
– Mario Attie (Contributing Writer)
Man From Reno
Screens in UltraStar Mission Valley on Nov. 11 at 8:15 p.m.
Lettuce and a matchbook with a phone number: two unlikely objects to be left behind in a suitcase. They're still not enough to prompt the average person to bat an eye, but for mystery novelist Aki Akahori (Ayako Fujitani), who has just fled to San Francisco amidst her book series' latest press tour in Japan, a clue is hard to pass on. Meanwhile, Sheriff Paul Del Moral (Pepe Serna) is following the footsteps of a man he accidentally hit with his car and finds Aki leading her own investigation along the way. This 2014 Los Angeles Film Festival-winning picture for Best Narrative Feature Award reveals an interesting conjunction of two storylines — one in English and the other in Japanese — and a refreshing twist on the murder-mystery plot. It would be a hefty feat to solve the puzzle before the movie is over.
– Teiko Yakobson (Staff Writer)
Barber's Tales
Screens in UltraStar Mission Valley on Nov. 8 at 1:10 p.m.
In the patriarchal world of the Philippines circa 1975, Muhammad Ali has just won the "Thrilla in Manila" while dictator Ferdinand Marcos rules under martial law. This serves as the backdrop for "Barber's Tales," a film following the life of subservient housewife Marilou (Eugene Domingo) who is married to the local barber. However, after her husband suddenly dies, she takes up his scissors at the advice of the local priest, proving that something as mundane as a haircut can be a jumping-off point for an entire film. What ensues is a local and political drama that is propelled by the unassuming grace of lead Domingo. Her perpetually solemn expressions perfectly complement the washed-out palette of director Jun Robles Lana. All in all, the film is a touching blend of understated, situational humor and the personal trials embodied in the human condition.
– Tynan Yanaga (Staff Writer)
The Songs of Rice
Screens in UltraStar Mission Valley on Nov. 7 at 6:45 p.m.
Transport yourself to rural Thailand in director Uruphong Raksasad's new film "The Songs of Rice," in which you will experience the culture surrounding their most precious grain — rice. This film completes his famous "Rice Trilogy," which displays the cultivation of rice and culture in Thailand through beautiful scenery, authentic instrumentals and the simple sounds of nature.
This film is different from your typical documentary in that it has no real dialogue or structure. We see vivid portrayals of life in the village with farmers plowing their fields and young children hunting for animals, but it's difficult to understand the meaning behind the film due to its lack of commentary.
As suggested by its title, the story builds similarly to how a song builds: slowly, then all at once. The beginning consists mainly of their daily lives while the peak of action shows an extravagant festival in a beautiful temple with rockets being shot into the air and citizens dancing.
"The Songs of Rice" lacks structure but effortlessly portrays rice culture in Thailand as a hidden beauty.
– Ana Magallanes (Contributing Writer)