Click here to listen to our Sun God playlist on Spotify.
Young the Giant
Originally from Orange County, indie-rock band Young the Giant returns to its old Southern California stomping grounds after a national tour in support of its second album, "Mind Over Matter," which was released in January of this year. Young the Giant is expected to put on a fun show at this year's Sun God Festival, featuring newer songs like "It's About Time" and "Crystallized." Striving to evolve as a band while staying true to its poppy sound, the group has fine-tuned its energetic, surf-rock melodies and the powerful, unwavering vocals of lead singer Sameer Gadhia which made the debut effort successful. In an interview with the UCSD Guardian, guitarist Eric Cannata explained that the new album is "more aggressive" than the previous one, while maintaining "dream-like and spacey" instrumentals.
-Emily Bender, A&E Editorial Assistant
Jhameel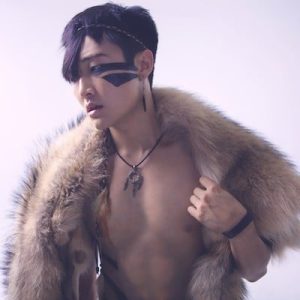 After realizing a military career wasn't for him, indie pop artist Jhameel ditched ROTC at UC Berkeley for music. The multitalented musician plays 14 instruments, speaks five languages and blithely courts YouTube with drunken covers of songs like Michael Jackson's "PYT."
While Jhameel's vocal style garners comparisons to the King of Pop himself, his musicality is all his own — frenzied, raw and unabashedly fun. His YouTube popularity has also led to collaborations with peers like Hoodie Allen and Giraffage.
On his Sun God setlist, he offered, "We'll be playing 'Feisty,' 'Shut Up' — more upbeat stuff," before hinting at "one secret song."
Whether that "secret song" involves a Giraffage cameo is unclear. "I asked [Giraffage]," Jhameel said. "Still waiting on an answer, but it could happen."
–Rachel Huang, Senior Staff Writer
Audien
When it comes to EDM, listeners thrive on sick beats, gritty synths and, above all, a DJ's live performance. Among the proliferation of DJs is Audien, a producer who aims to help dance fans discover other genres through trance and progressive house remixes.
Citing Pink Floyd and Nas as his musical influences, Audien recently remixed "Pompeii" by Bastille, hoping it would introduce alternative rock fans to him. In addition to achieving his goal, his mix was played at multiple festivals this year including Coachella and Ultra by Zedd and Tiesto.
"I ask myself, how can I breathe new life into [a] track? How can I take it to a new place?" Audien said. "I love the ability of a good remix to blend genres and audiences."
-Salena Quach, A&E Associate Editor
New Politics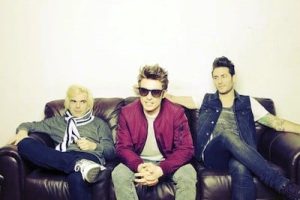 New Politics separates itself from other bands with its electronically influenced dance rock music style and insane breakdancing moves. Their most popular songs include, "Yeah Yeah Yeah," "Harlem" and "Tonight You're Perfect." Lead singer David Boyd can't wait for Sun God and admits, "Southern California is our guilty pleasure."
"We're super excited and honored to be part of such an incredible line up," Boyd said. "We're good friends with Young the Giant — we've toured and played with them a lot because that's our genre of music, and who doesn't like Diplo and twerking?"
New Politics is just as excited to play for us as we are excited to see them. "College crowds always seem to be wild and excited — they go nuts, and we do too," Boyd said.
-Devon Munos, Staff Writer
Anna Lunoe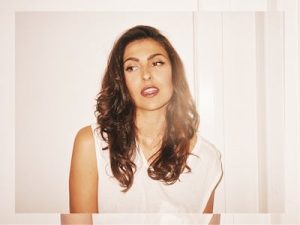 It's hard to know exactly what to expect from Anna Lunoe at Sun God Festival 2014. She's a DJ, but she's also a singer and producer, and her music ranges from more common dance music to rave and deep house. She also constantly collaborates with other artists, and apart from her legendary sets as a DJ, it's these collaborations that have made a name for her.
"I Met You," a particularly strut- ting tune, features her light, breathy vocals alongside the production work of herself and Flume. But most likely, Sun God-goers will be dancing to bouncier remixes of her hits and the less-tame DJ work that made her music relevant in the first place.
–Kyle Somers, Staff Writer
the Colourist
Not many bands play at Coachella before even releasing an LP, but Orange County rockers the Colourist have blown up so quickly in the last few years that maybe they earned that right. Even in their first year as a band in 2009, their single "Little Games" reached number one on The Hype Machine.
That achievement makes sense because the Colourist's music is the kind of pop-infused rock that 20-somethings have an easy time getting into.
Their sound ranges from happy and bright to upbeat and fun, so if instead of dancing, you're better at wildly jumping up and down and shouting out the lyrics, you'll fit in with everyone else in the Colourist's audience.
–Kyle Somers, Staff Writer
Ty Dolla $ign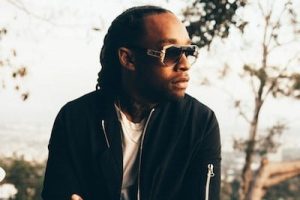 It's not hard to make the claim that 2014 will see a meteoric rise in Ty Dolla $ign's popularity. The L.A.-based rapper finally released his "Beach House" EP through Wiz Khalifa's label in January.
The aptly named EP features absurdly clean production and synth-based West Coast beats, with Ty's rhythmic slur and stutter flowing like a cool brew in the warm California sun, a perfect complement for a sunny Sun God.
With his debut album "Free TC" scheduled for release later this year, score some hipster street-cred at Ty's stage before his inevitable post-Sun God deification. Besides, how could you resist seeing an artist that still proudly displays an "$" in their name? (Yes, we're looking at you Kesha.)
–Dieter Joubert, Senior Staff Writer
Miner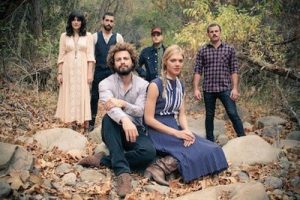 A folk band is the unlikeliest addition to the Sun God Festival, but the six-piece family group Miner — replete with banjos, mandolins and harmonicas — will add the twang Tritons never knew they needed.
Through Miner's sophisticated debut album "Into the Morning" from February this year, the group already made a hit, "Hey Love," that has the rootsy charm of The Lumineers and Edward Sharpe and the Magnetic Zeroes. What sets Miner apart from contemporaries, though, is its cosmopolitan beginnings: Frontman Justin Miner formed the band after being inspired by trips to Central and South America — and it shows in its cozy yet catchy (and yes, still danceable) melodies that eschew comparison.
–Jacqueline Kim, A&E Editor
Giraffage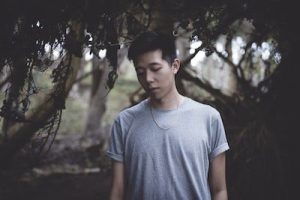 San Francisco is a beautiful city. And Charlie Yin, best known as Giraffage, packs in the city aesthetic into his music, vocal samples and woozy synthesizers floating foggily over tight, glitchy beats. Influences from ambient music and hip-hop/R&B are readily apparent, and Yin mixes the two worlds together in a sound both corporeal and ethereal.
Giraffage creates beats that can slowly lull you into a daydream with its hazy qualities or, conversely, make you move in tandem with the deep bass kicks and sputtering hi-hats. It's in this limbo state that his sound thrives — a wonderful assortment of different sounds, voices and drums spun into sublimity.
–Ethan Fukuto, Staff Writer
Diplo
At first glance, DJ and producer Diplo appears to be just another name on the growing list of EDM artists who have risen to fame recently.
But Diplo sets himself apart due to the ubiquitousness of his music — his try-everything, be-everywhere attitude — as well as his tendency to incorporate world music into his work.
Showcasing his affinity for lesser-known music scenes around the globe, he breaks the mold of what a DJ is "supposed" to do. Diplo draws inspiration from American hip-hop, Jamaican dancehall and Brazilian favela funk, to name a few. He combines genres to create a uniquwe sound, often featuring mashed-up vocals and beats and has worked with everyone from M.I.A. ("Paper Planes") to Beyonce ("Run the World (Girls))."
–Emily Bender, A&E Editorial Assistant
2TONEDISCO
Self-described nerds and "two chill dudes," James Campbell and Omni Rutledge of 2TONEDISCO exude infectious enthusiasm that translates into their music. "We really care about making sure that people have a good time," Campbell said.
Vibrant beats and keyboard overlay make it hard not to dance. Their distinct sound has allowed the nu-disco group to rise within their scene. In homage to their favorite past time, they incorporate sounds from classic video games, sewing nostalgia into every song. Rutledge explains that video games are what got him into music.
"The sounds in old Nintendo games…like Mario and the Megaman series … are really complex," Rutledge said. "But they are overlooked." If you've ever wanted dance to the sound of Mario Brothers, Sun God Festival is your chance.
–Raquel Calderon, Staff Writer
Torro Torro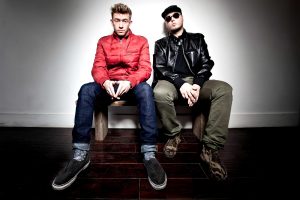 Canadian duo Torro Torro — Mike "Digits" Gonek and Evan "Yo Ev" Norton — are on the fast track to international rave fame stardom, as their game-changing remixes and original songs alike take the party world by storm.
Heavy influences of hip hop, electronic and "tropical riddim" create a distinct sound that hints at reggae but still exists clearly in the space of dance music. Recognizable hits like their debut "Knockin' Boots" maintain chest-thumping beats while exploring heavier rhythm s of global mid-tempo bass. They're even spearheading a new dance music genre, "moombahton," (house- reggaeton fusion) with familiar artists like Diplo, Skrillex and Knife Party. With another EP due early summer, Torro Torro will get hearts pumping to Sun God Festival and beyond.
–Rachel Huang, Senior Staff Writer
Joey Bada$$
At only 19, Joey Bada$$ has made significant waves in the hip-hop community. With his quick wit and preference for old school beats, Joey's music harkens back to the so-called "Golden Age of hip-hop" from the '80s and '90s. His songs are lean, with little in the way of choruses or hooks to detract from verses chock-full of memorable one- liners and details of his life as a youth in Brooklyn. Scrolling through the comments of any one of his music videos, you are bound to find one hailing him as the "savior of hip-hop." And while hip-hop never really died, his no-frills aesthetic is refreshing amongst a sometimes homogenous genre that can substitute soul for mass appeal.
–Ethan Fukuto, Staff Writer
Juicy J
If Juicy J's feature on Katy Perry's "Dark Horse" has you worried that the "Three 6 Mafia" cofounder has lost some of his punch, fear not.
Since his solo career took off, Juicy J has applied the same formula of dirty Southern rap over hip-hop and trap beats without any lapse in quality, using his devilishly charismatic persona to deliver unabashedly hedonistic lines like "Blowin loud/ Juicy J be higher than the gas price," with a smirk across his face.
Considering the young new talents that have been dominating the rap charts, it's refreshing to see a veteran of 20 years bringing it as hard as ever, dropping bangers without restraint. For the alcohol-induced festivities of Sun God, Juicy J is the perfect accompaniment and ringleader.
–Dieter Joubert, Senior Staff Writer